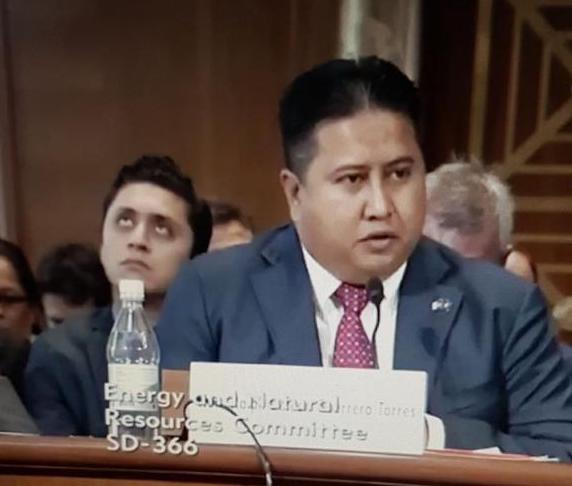 Commonwealth residents aren't just struggling to pay their utilities bills. They're also paying for the power and water their governor uses at his home. The legislature attempted to strip the governor of this benefit by removing the housing allowance from the Commonwealth's statutes through Public Law 22-8, the budget act. He line-item vetoed that section.
How much are taxpayers spending on Gov. Ralph Torres's personal power and water consumption?
According to one document placed into the record of Mr. Torres's impeachment in the House, by mid-April 2021, the governor had racked up $119,229.23 in utilities charges for the people of the Commonwealth to pay. For that month alone, the Commonwealth Utilities Corporation billed him $569.28 for power and $665.91 for water. CUC also assessed the governor $68.57 as an 'Electric Penalty,' and a 'Water Penalty' of $1,088.23.
This was the governor's utilities consumption before rates began to climb.
Rep. Richard Lizama and nine other members of the House introduced House Bill 22-69, which is still going through the legislative process. If enacted, the proposed law will strip the governor of his housing benefit.
"The Legislature finds there is no legal basis or public purpose justification for the taxpayer-funded payment of utilities at the private residences of elected officials," the bill states.
Kandit sent an Open Government Act request for documents to the Office of the Governor and the Department of Finance for the last four utilities bills for the governor, and the last receipt of payment the Commonwealth government made on his utilities.