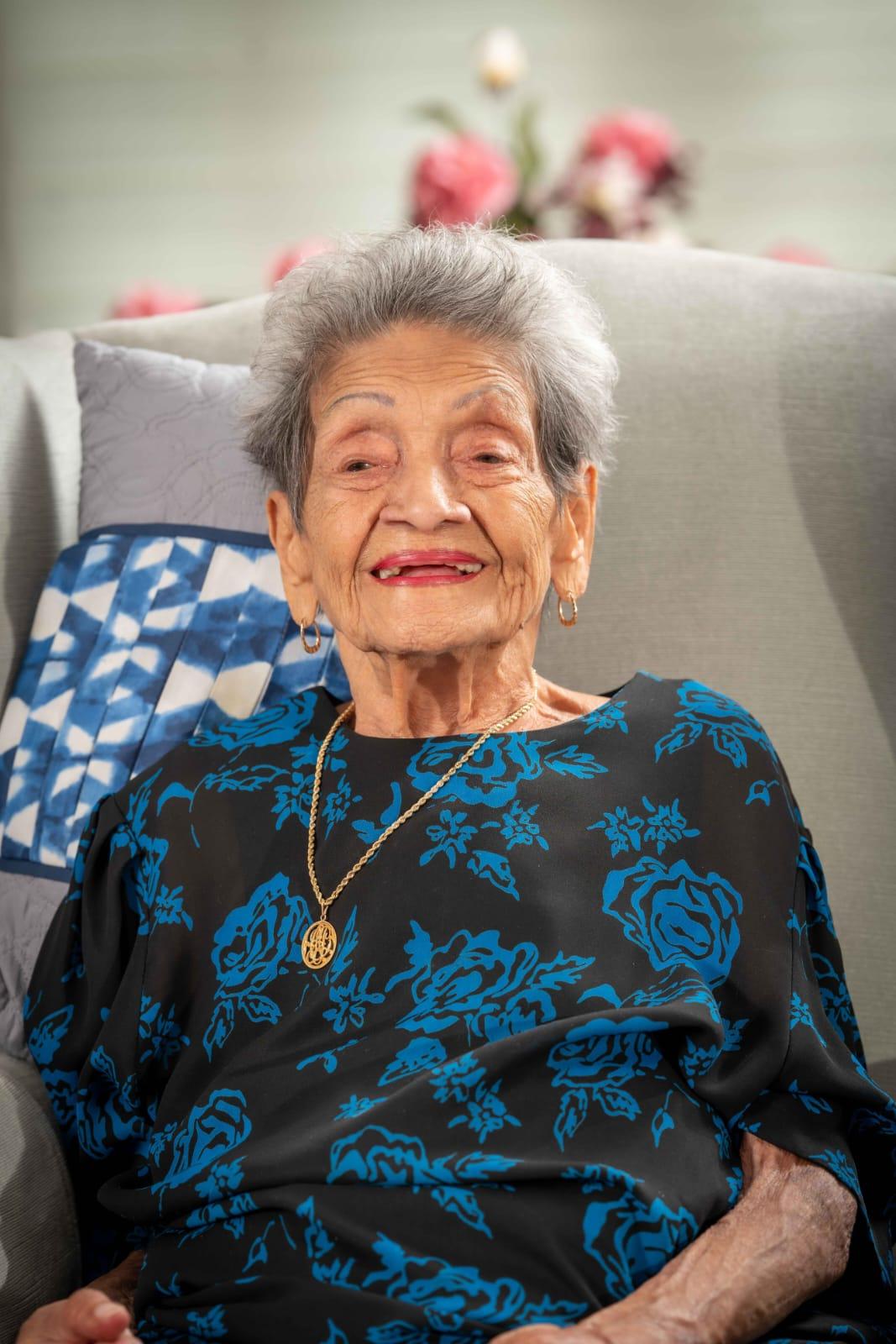 On behalf of us here at Kandit, we extend our heartfelt condolences to Jesse Leon Guerrero, Governor Lou Leon Guerrero, and the family of the late Tony Leon Guerrero (his widow Mari Flor, and their children), and their children and grandchildren, on the passing of their mother, Eugenia Leon Guerrero from this earthly life into eternal paradise.
May the angels carry her into the arms of our Lord.
Joshua Tenorio, the lieutenant governor, issued the following statement:
"It is with profound regret and deep sadness that I express my condolences over the passing of Eugenia Calvo Aflague Leon Guerrero, mother of Governor Lou Leon Guerrero.
As a war survivor, mother, grandmother, and great-grandmother, Tan Eugenia led a remarkable life adorned by love, family, charity, and hard work.
Alongside her husband, the late Jesus Leon Guerrero, she dedicated her life to raising her children and their families. She was an advocate of many causes throughout the island and a founding member of the Guam Memorial Hospital Volunteers Association (GMHVA), an active member of the Democratic Party of Guam, and a member of the Hagåtña Court Our Lady of Camarin #2047 of the Catholic Daughters of America.
Formerly a resident of Sinajana and then Yona, Tan Eugenia was a pillar in not only those communities but throughout the entire island.
To Governor Lou and her family, Jesse Leon Guerrero and his family, and the family of the late Tony Leon Guerrero, we extend our heartfelt sympathies on behalf of the People of Guam. And we will forever remember the light Tan Eugenia shared with all she knew. May she rest in eternal peace."
The legislature speaker, Therese Terlaje, issued the following statement:
"On behalf of the 37th Guam Legislature and my family, I extend sincerest condolences to Governor Lou, Jesse, Tony's family and all of Tan Eugenia's family on the passing of our very dear Yoña neighbor, beloved island leader and business pioneer."