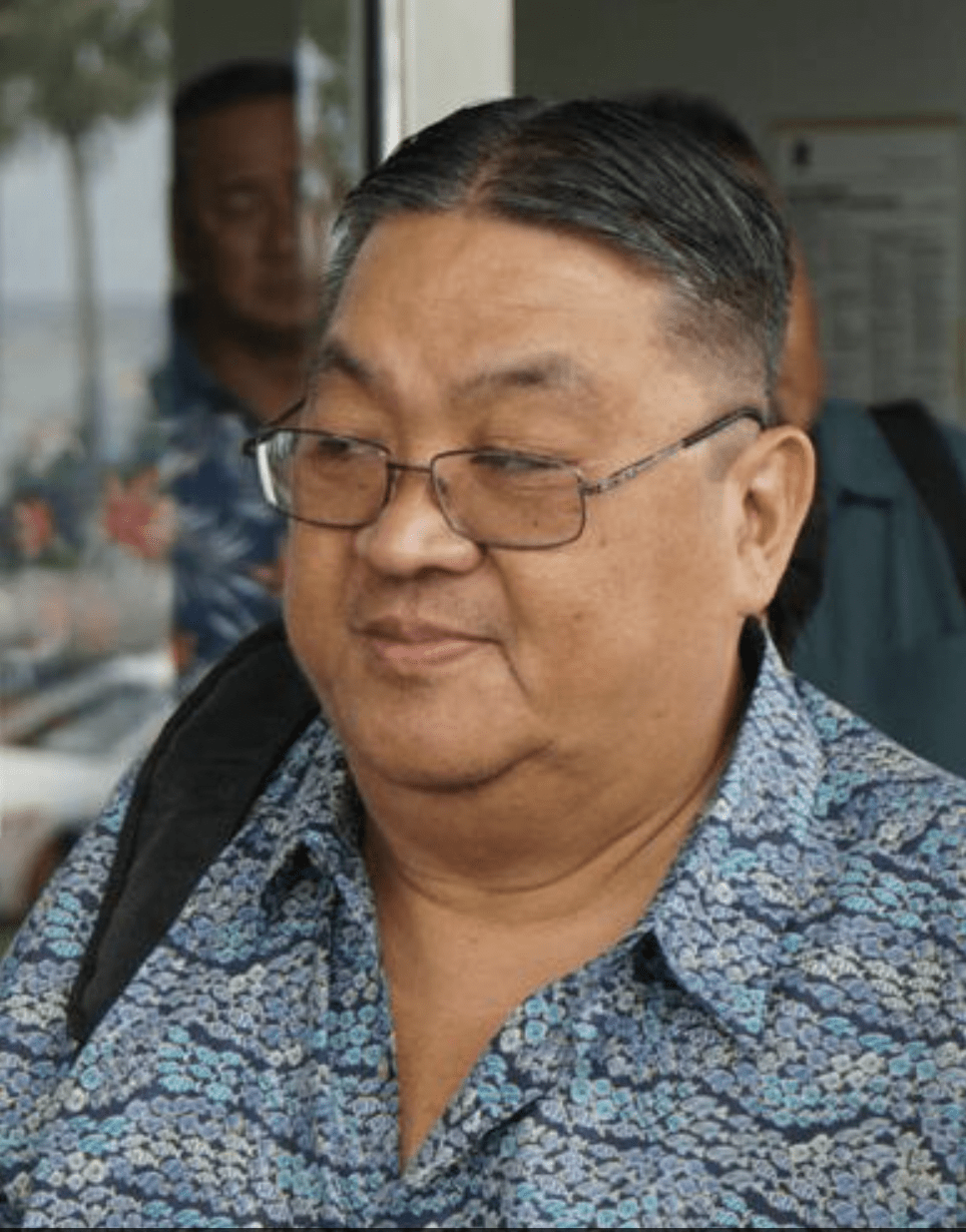 Federal criminal defendant John "Boom" Mantanona was outed in an unrelated federal court filing Tuesday as an informant for the federal government against others. Who he is cooperating against, or even what type of alleged criminal – be it drug traffickers or corrupt public officials – remains under wraps, for now.
Mr. Mantanona, a former cop with significant political influence and ties to both law enforcement and politicians, was arrested by the FBI on June 26, 2019, and charged with obstructing justice by endeavoring to influence a juror and conspiracy to distribute methamphetamine hydrochloride. The case was investigated by the Federal Bureau of Investigation, Bureau of Alcohol, Tobacco, Firearms and Explosives, Homeland Security Investigations, Coast Guard Investigative Service, United States Marshals Service, and United States Postal Inspection Service.
A close look at the federal court docket against Mantanona indicates a major shift in the case track in May 2020 that previously had him asserting his innocence and demanding a jury trial for charges involving a major drug conspiracy and public corruption case.
Boom's cooperation
Mr. Mantanona's trial was proceeding as scheduled as late as February 2020. Then, in May, the trial dates were cancelled and a series of sealed documents followed. A status call hearing was scheduled for a few months later and it has continually been cancelled every three months and moved to a later date with the justification for the cancellation filed under seal by the U.S. Attorney's Office. This is consistent with actions taken in other cases, where the defendant is cooperating under a plea agreement, and sentencing is postponed every three months while the defendant is helping the federal government to take down others.
In an unrelated federal case Sunday, attorney David Lujan referenced Mantanona, relative to a suspected FBI interview of Mantanona's wife that caused a ripple in the ongoing Hansen Helicopters Case trial.
"In fact, if that interview took place at all, it was with the only person who matches that description, the wife of John ("Boom") Mantanona, a cooperating government witness and whose wife was the principal of Talofofo Elementary in 2013 before retiring," Mr. Lujan wrote in a motion in that case. "The government did not inform the Court that their source was married to a cooperating witness."
How Boom Mantanona got caught
Mr. Mantanona's case was brought upon by information convicted federal felon Eric Aponik and other cooperating individuals provided to the federal government about Mr. Mantanona's alleged ties to the criminal underworld. Mantanona is a retired police officer, who went on to conduct detective work in private practice.
Court observers tell Kandit News that the series of sealed documents in the Mantanona case could very well contain a sealed plea agreement and other documents related to his alleged cooperation against others higher up in the criminal conspiracy.
Three years's worth of federal court documents in the Aponik case, unsealed in late 2019, tell the story of Mr. Aponik's cooperation with federal law enforcement that has led to the takedown of several unnamed drug dealers, and the sealed indictments of drug dealers and public officials involved with corruption that has protected drug trafficking.
A 2019 court document filed under seal by the U.S. Attorney foreshadowed the indictments of several targets.
"The defendant [Aponik] is actively cooperating with the Government on an ongoing drug trafficking and a public corruption investigation that involves multiple targets," federal prosecutor Rosetta San Nicolas wrote in a May 21, 2019 motion to the court to move Mr. Aponik's sentencing date and seal the motion. "The Government intends to indict these multiple targets in the following months. The defendant will testify before the Grand Jury in a few weeks regarding this investigation."
Several alleged drug traffickers have indeed been indicted since this time.
Early in Mr. Aponik's cooperation with the federal government was his alleged assertion of the criminal activities of four people believed to be linked toward the top of a conspiracy by drug suppliers and public officials to supply drug dealers on Guam with methamphetamine.
Kandit reported in January 2020 that Mantanona's attorney, Jay Arriola, attempted to force the federal government to reveal the names of its confidential informants who led to Mr. Mantanona's arrest.
Arriola filed a Motion to Compel Discovery in early January 2020 in which he indicated that "Since at least sometime in 2016, federal law enforcement officials have been reviewing material they allege shows Mantanona was involved in the protection of individuals distributing methamphetamine in Guam, and further that Mantanona received money in exchange for such protection. This investigation was supported by an undisclosed number of confidential informants who were both witnesses to, and at times participants in the alleged illegal conduct."
Arriola indicated that the identities of the informants were not provided to them but their initials listed in the federal warrants are "V.R., E.A. and A.W."
"On February 1, 2018, a conversation between the Defendant and a confidential source of information was recorded and provided to law enforcement," Arriola wrote in the Motion to Compel Discovery. "On February 8, 2018 a conversation between A.W. and an informant was recorded and provided to law enforcement wherein the Defendant and his alleged conduct are discussed extensively. On April 27, 2018, a conversation between the Defendant and a confidential source was recorded and provided to law enforcement. On May 10, 2018, a conversation between the Defendant and a confidential source was recorded and provided to law enforcement."
Federal court documents in Aponik's case later revealed those recorded conversations were with Audrey Wolford, who also appears to be cooperating with federal law enforcement, according to a cross reference of documents in the various cases.
The evidence gathered throughout the investigations of these co-actors led to a September 2018 Grand Jury initiated by Ms. San Nicolas in federal court in Honolulu, and the revelation that by the end of that year, hundreds of wire tap calls had been executed in a far reaching public and police corruption case. Mr. Mantanona was a target of those wire taps.