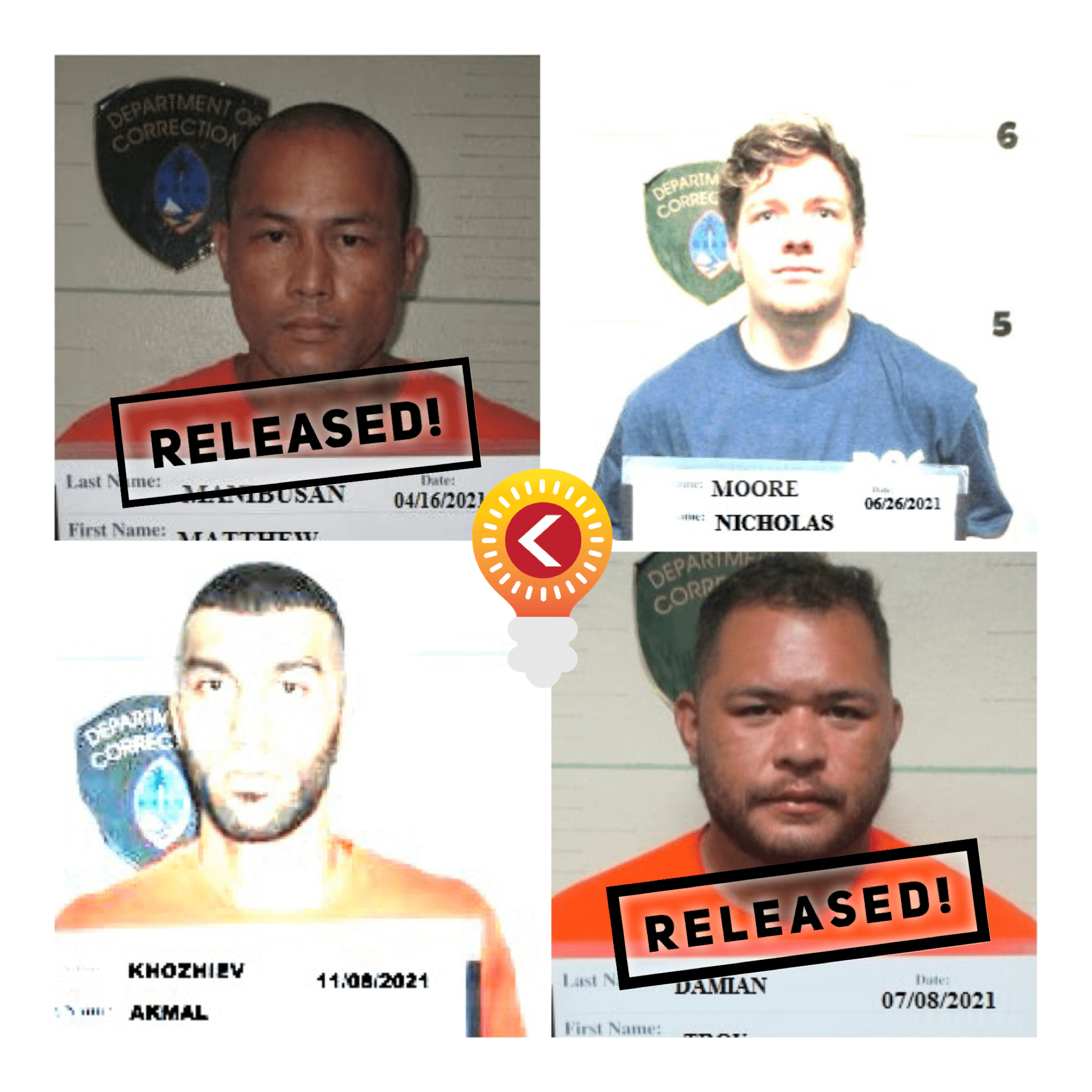 The Guam Police Department has been busy the past few months investigating murders, identifying suspects, and sending them to jail. As the island grips with the recent murder of Dr. Miran Ribati, police and the court system could be mildly comforted by the quick apprehension and jailing of a suspect, Akmal Khozhiev.
In the Michael Castro murder case, both suspects – Nicholas Moore and Troy Damian – were released from jail pending trial; though Mr. Moore went right back in on charges unrelated to the Castro case.
And then there's the murder of Joshua Meno in the Swamp Road area of Dededo. The suspect in that case, Matthew Manibusan, was released from jail pending trial.
"He was released over our objections sometime in late September," attorney general's spokeswoman Carlina Charfauros said. "He was placed on house arrest and electronic monitoring and a third party custodian was assigned to him."
According to sources with the Probation Services Division of the island's local court system, Mr. Manibusan was released by a superior court judge, but then violated the conditions of his release thrice.
"He tested positive for drugs," the source said.
Department of Corrections deputy director Robert Camacho confirmed Mr. Manibusan is now in the prison's custody, but not for the murder charge. "Brought in by Probation," Mr. Camacho told Kandit, for "Probation violation."
It is unclear when Mr. Manibusan will be released for the probation violations.