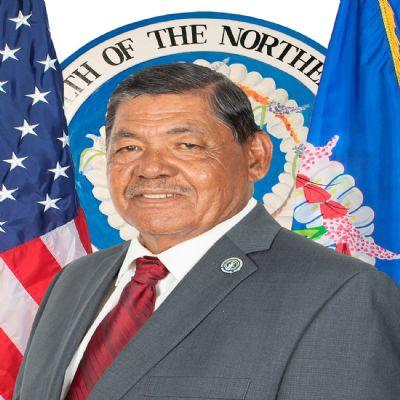 Sen. Paul Manglona and activist Fabian Indalecio have filed criminal complaints against Sen. Victor Hocog. The complaints to United States Attorney Shawn Anderson, CNMI Attorney General Edward Manibusan, and the Federal Bureau of Investigation allege deprivation of rights under color of law, assault, criminal coercion, misconduct in public office, making a terroristic threat, terrorism, physical abuse or mental cruelty against a senior citizen, and stalking.
The complaints stem from two separate incidences, where Mr. Hocog is alleged to have charged at each of the complainants on the floor of the Commonwealth Senate.
The report states: "This correspondence… is being transmitted to you as a joint request that both Federal and CNMI criminal investigations, indictments, and prosecutions, be expeditiously commenced, in the wake of recurring instances during which current CNMI Senator Victor Borja Hocog, has repeatedly, illicitly, and criminally, threatened violence, and sought to inflict physical violence—upon us both, Mr. Manglona on February 28, 2022; and, Mr. Indalecio, on October 24, 2022—in the midst of our efforts, in our capacities as members of the CNMI General Public, to publicly speak and publicly comment to CNMI Senate members then convening and conducting CNMI public hearings, within the confines of the publicly-owned building and facilities in which the CNMI Senate is permitted to conduct public activities."
In the midst of the Senate's impeachment trial of Gov. Ralph Torres on February 28, 2022, Mr. Manglona announced he would take senators to court for violating the CNMI Constitution on numerous counts. At that point, Mr. Hocog slammed his fists on the chamber table, then charged Mr. Manglona. He had to be subdued by the sergeant at arms.
According to Mr. Indalecio, during the public comment period of the Senate session held the morning of October 24, 2022, Mr. Indalecio called senators corrupt, prompting Mr. Hocog to get out of his seat and charge at Mr. Indalecio.
Both Mr. Manglona and Mr. Indalecio filed reports with police officers of the CNMI Department of Public Safety. Mr. Manglona was issued the case number 22-001102 by officer Eugene Dillay, according to the complaint. Mr. Indalecio was issued the case number 22-006107 by officer R. Reyes (Badge #305).
The complaint states the DPS has ignored both complaints the men made against Mr. Hocog locally.
Mr. Hocog was not arrested following each incident, even though one of the outbursts was caught on live television as Mr. Hocog charged Mr. Manglona at the February 28, 2022 session of the Senate.
The complaint states that if Mr. Hocog is allowed to escape accountability under the law, it will create a chilling effect on the public, which already believes people in high-ranking positions are immune from prosecution because of their connections and influence.
"Please understand that prior follow-up efforts, via DPS law enforcement officials, have been ineffective, and somewhat frustrating," the complaint states.