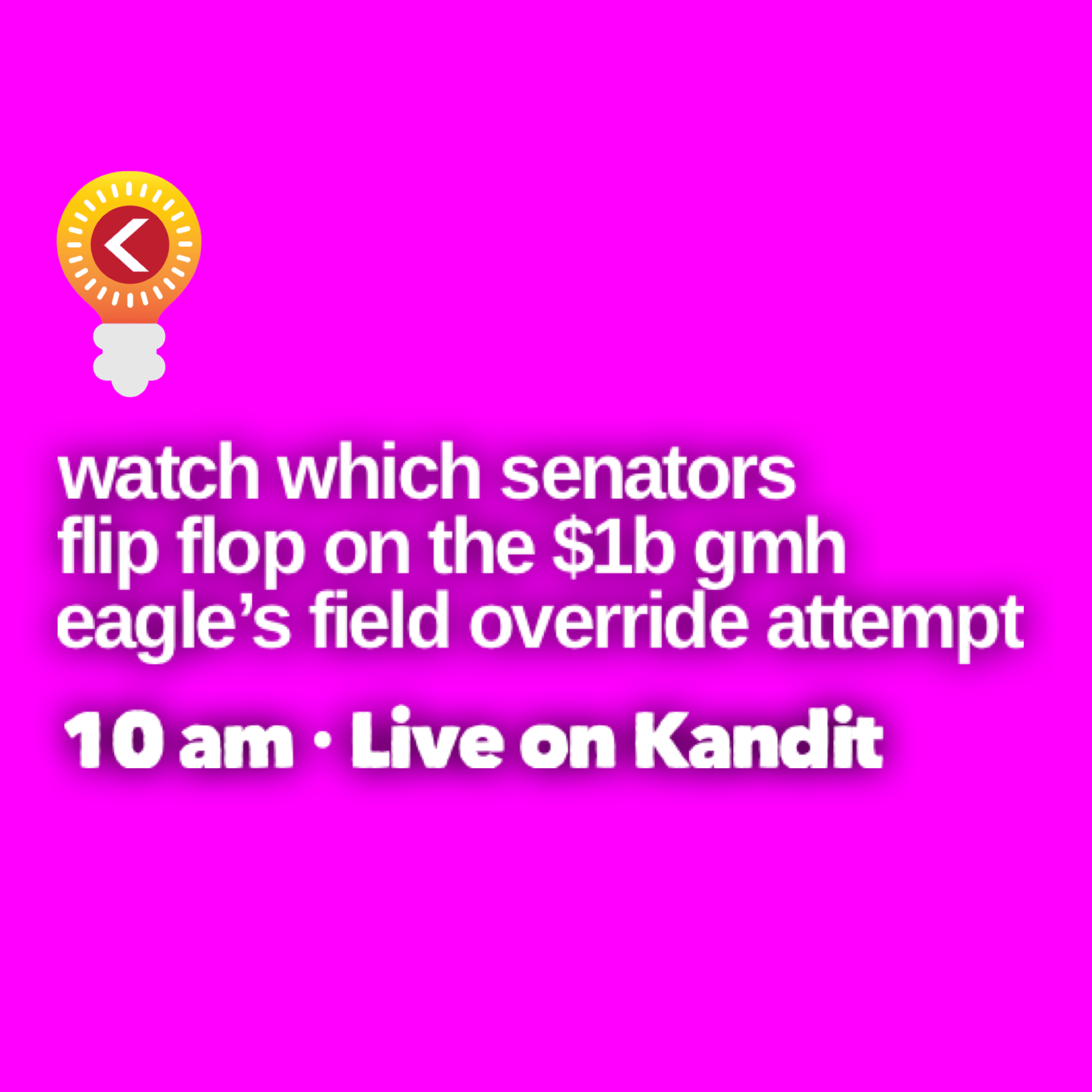 GMA says to build hospital in Tamuning, questions $1B cost, urges senators to stop the governor
The following is the text of a letter from Guam Medical Association president Dr. Hoa Nguyen and executive director Pram Sullivan to the members of the Guam Legislature:
Dear Honorable Speaker Therese Terlaje and Fellow Honorable Senators,
On behalf of the Guam Medical Association (GMA), we write in OPPOSITION of the proposed site of the new medical campus in Mangilao. The Guam Memorial Hospital Authority Medical Executive Committee (MEC) already stated previously, they support the construction of a new hospital but DOES NOT SUPPORT the proposed site in Mangilao ("Eagles Field") and prefers the site to be in Tamuning. The Medical Executive Committee consists of all the providers, to include all providers employed by Guam Memorial Hospital (GMH) and the providers in the community who have privileges at GMH. The Guam Medical Association is the largest independent professional healthcare provider organization on Guam have discussed among us and we firmly agree with MEC in their opposition to a hospital's suggested site.
We need a functional practical new hospital, not a "jointed public health complex along with physician offices." The Medical "Physician's Building," for primary care clinics is a concept implemented in the Philippines, however this concept does not work in the United States and territories, majority private providers already have their own practices in the community. The Department of Public Health and Social Services (DPHSS) and the Behavioral Health Center have no interaction with GMH in the past and during the pandemic regarding DIRECT patient care. Therefore, the new hospital does not require a large area to be built on. There really are no reasons to have co-existence of the new hospital, DPHSS and Behavioral Center. In fact, it is better to have their entities separate to decrease congestion.
The new hospital in Tamuning would continue to provide great access to all the people of Guam, and healthcare providers and continue to allow shorter time for transport of critical patients from private clinics to the hospital. Transferring patients to a higher level of care from clinics to the hospital is crucial and should be done in minimal time. The two large private practices, FHP and SDA, and majority of the private clinics, especially obstetric care, are located in Tamuning. Does every minute of the transfer matter to the patients and their families? Absolutely. Furthermore, majority of physicians reside in Tamuning, and they will not be able to make it to the suggested hospital site outside of their clinic and residents' area. The new hospital will not be able to be fully "self-staffed," they will still rely on community physicians for admissions and care of patients within the hospital.
In addition, building a bigger hospital does not mean an increase in bed capacity for direct patient care. The shortage of bed capacity in Guam has always been due to a shortage of support staff, mainly the
nursing staff, and not a shortage of a physical bed or a room. Larger bed capacity in the new hospital will result in an increase number of empty rooms due to no support staff. Our nursing program at the University of Guam (UOG) is unable to support the needs of our new hospital, and furthermore, a hospital near UOG does not make it more accessible and it would not increase the quality of care for our residents. You will face even a greater shortage of medical staff if built at that distant site.
It is well known that Guam has been always critically short on specialty care. Recruitment of specialty and primary care for an island of 160,000 in population is the biggest challenge. Specialists such as neurosurgeon, cardio-thoracic surgeon, neonatologist, cardiovascular surgeon and other specialists need a larger population base for them to practice in order for them to keep up with their skills. Women 40 or older have minimal to no gynecological care for simple work up such as cancer screening and faces challenges in qualified physicians with no available surgical intervention especially when they are diagnosed with a gynecological cancer. The idea of building a state-of-the-art new hospital to recruit specialists to Guam is unrealistic, and it's not like the "Field of Dreams: where if you built it, they would come." A perfect example, look at our only private hospital, GRMC, it is a full nationally certified hospital by Joint Commission, and is a state of the arts hospital but GRMC has problems recruiting and retention of specialists. GRMC will pay higher salary than the national average including GMH for their specialists but they still have great difficulties on recruitment. Does GMH have better ability to recruit specialists than GRMC? Absolutely not and building a new hospital at that distant site will hinder access to care for patients.
Someone should ask the question, is the real cost still $1 Billion? We know it was estimated that it was $1 billion on the proposed medical campus several years ago, today that figure must have exponentially grown, so the cost for "medical campus," to include public health and behavior health is so large that it is not being realistic to the real needs or to the healthcare priorities for the people of Guam. The proposed current site in Mangilao without addressing all these concerns must be on the mind of any responsible leader(s) and the people of Guam.
Finally, before even attempting to build a new hospital, please realize that the current GMH is half the age of other hospitals in other island community, and yet it is in a state of despair due to the lack of proper maintenance and care, compared to other hospitals that are over 100 years old and still functional and nationally accredited, and appears new. So, if the new GMH hospital is going to be built with the same mentality of how it's managed and maintained, it won't last long, and you will have wasted billions of dollars. We hope that you take these points at heart and vote appropriately for our people and our future generation.
Sincerely,
/s/ Pram Sullivan and Dr. Hoa Nguyen