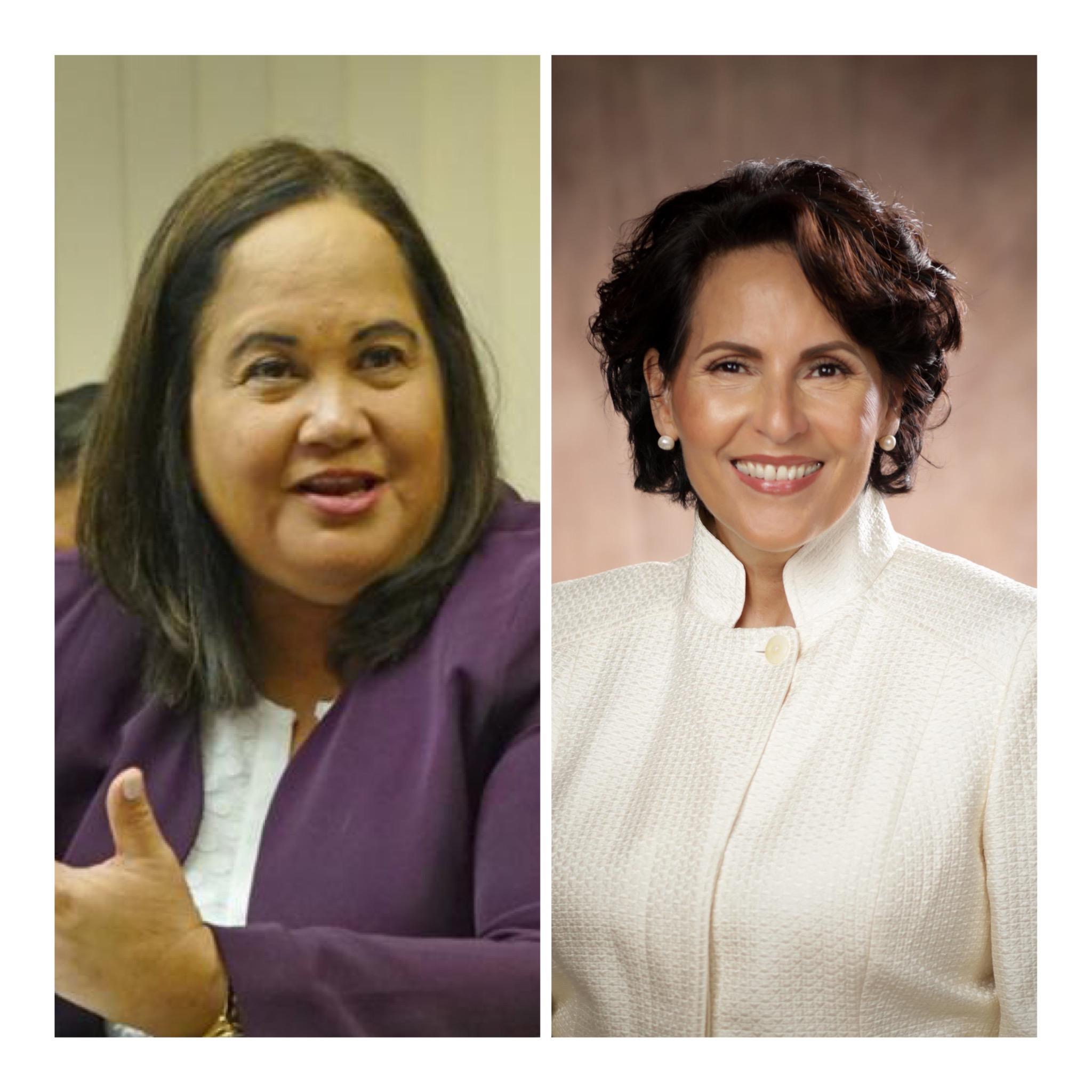 We don't agree with many of the decisions Vice Speaker Tina Muna Barnes has made. We cringe, actually, when it seems she acts as a rubber stamp for the Leon Guerrero administration. But in the newly-minted so-called scandal Sen. Telo Taitague has created against her nemesis across the political aisle, our opinions may benefit from two perspectives. The first would be our compassion in light of the facts. And the second is the adage, 'Consider the source.'
Ms. Muna Barnes was involved in a serious car accident in the mainland United States months ago. She was there, at the time, to help her husband deal with a disease that is killing him. Her injuries included a cracked skull, and up to at least a couple weeks ago, her doctor had not cleared her to fly back home. We know this, because Kandit has been in constant contact with both the vice speaker and her office over the past several months. Both she and her staff have remained quite helpful in answering our questions. There have been many initiatives her office has undertaken, most of which we elected not to cover because, well, either those things weren't in our wheelhouse or we simply didn't care. The point is, she didn't choose to stay stuck in the states, as Ms. Taitague has insinuated. She had an emergency, and despite all that, she has remained accessible and has kept her office operational. Granted: This is not what we pay her to do (more on that below).
Ms. Taitague has portrayed her political enemy (these two have been going at it at such a petty level for at least two years now) as a thief milking the system by playing hooky from the rest of the legislative school yard. Even her own political organization, the Republican Party of Guam, called Taitague out for the Regina George bully she is.
The party this morning issued the following statement in defense of democrat Muna Barnes:
"The Republican Party of Guam extends our prayers and wishes for a speedy recovery to Vice Speaker Tina Rose Muna-Barnes and the family member she accompanied off island for medical treatment.  As a culturally close-knit community, during such dire times, politics must be put aside and replaced with collegiality, humility, and humanity.

"We are an island community deeply rooted in respect and concern for each other.  The issues which the Vice Speaker and her family face today mirror the realities of what so many of our families endure almost daily.   Our people must continue to press for an improvement in our healthcare system, inclusive of striving for more support for our veterans.

"There is a time and a place for a healthy debate on issues, policies, and politics.  But that time should never collide with the timeline of when one is facing a medical emergency recovery."
We tend to believe the GOP issued this statement, not necessarily because of what Taitague said, but the motivations behind it and precisely who Taitague is; lest we forget to consider the source. It is Taitague, not Muna Barnes, who is the subject of two ethics investigations. While Taitague has tried to frame her colleague as a common thief, Taitague is the one accused of stealing a Michael Kors purse during her tenure as Guam Visitors Bureau deputy manager. As of the publication of this editorial, no such complaint has been filed against Ms. Muna Barnes.
The bigger picture: A part-time legislature
As taxpayers, we have every right to question whether the vice speaker should be collecting her biweekly paycheck. In fact, we wouldn't be responsible citizens if we didn't at least wonder, 'what the heck is going on here?' The issue, for us, isn't that Ms. Muna Barnes is taking an extended vacation because she means to stiff the taxpayers. She simply ran into a conversation she lost with God, and like others in GovGuam, who have met unexpected trauma and emergency, she just couldn't get back to her office physically for quite some time. There's a difference, though, between senators and other GovGuam employees. While senators are paid full-time salaries, they don't accumulate leave hours.
Normally, a GovGuam employee who can't return to work because of an ailment or some other extraordinary diversion, will exhaust leave hours before asking others to share leave hours with them. Ms. Muna Barnes can do neither. The question we should be asking is why we even pay senators full time salaries. While there are some senators who hustle on a full time schedule of (truly) legislative work, most can hardly claim to earn $55,000 a year. Indeed, senators's schedules are filled with nothing and nonsense, ranging from entire mornings dedicated to funeral runs, afternoons filled with resolution presentations and meetings (that likely are precursors to corruption), and evenings of hobnobbing.
We know this to be true both by our experience working in the legislature and dealing with the legislature; and after reviewing the work calendars of senators following a Freedom of Information Act disclosure of calendars in 2020. Most senators do absolutely nothing for hours during the day, according to their own work calendars.
So, why do we pay senators a full-time salary? Why do we consider them full-time employees? They obviously aren't. They don't operate like that. And do we want them to? Do we really want senators – at the intellectual level most of them possess – to be at their desks drumming up the next ridiculous regulation on our freedoms, or tax on our properties? We need less – far less – government in our lives. If the legislature is to be representative of such a value, then it needs to operate as a reflection of our dependence on government: limited and restricted.
Reprehensible as it is, this controversy Ms. Taitague has raised can actually lead to positive change if channeled correctly. Put aside her personal gripe with Ms. Muna Barnes, and let us focus on the root of the issue at hand. We must recognize she would have no argument and not even a filament of public crusade against Vice Speaker Muna Barnes if they and their colleagues were part-time lawmakers. This is a black and white issue. It's as simple as that.