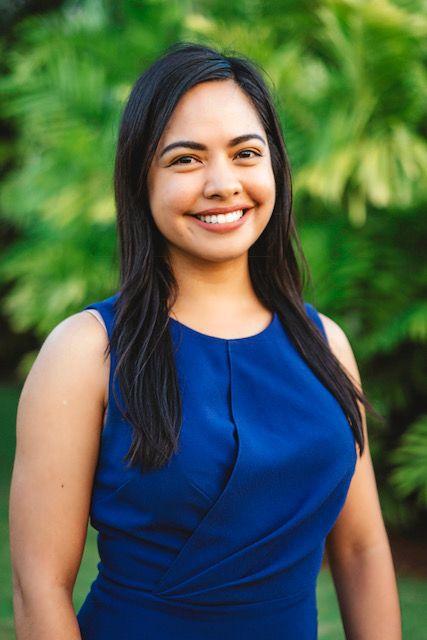 The prosecutor who sent child rapists like Louis Vargas and Danilo Morales to jail has left the Office of the Attorney General of Guam. And at least two other prosecutors, the identities of whom have yet to be provided by the OAG, also have tendered their resignations.
Attorney Christine Tenorio, arguably the OAG's strongest prosecutor (and toughest on sex crimes), resigned last month. Sources tell Kandit her resignation triggered an exodus from the already-bare bones legal team at the OAG. The staff, sources tell Kandit, have lost their patience with Attorney General Leevin T. Camacho. No other information has been provided about this matter.
The depletion of the OAG's prosecution team comes as cases of violent crimes the OAG must prosecute in court is on the rise. Among pending trials is that of Frank "Ko" San Nicolas, who was accused of raping a woman. Ms. Tenorio was the prosecutor on the case.
Kandit asked OAG spokeswoman Carlina Charfauros for confirmation on the departures Wednesday.
"I can say that Christine [Tenorio] is no longer with the office and that another prosecutor or two have also recently left for other opportunities," Ms. Charfauros said. "I should also note we have hired at least one attorney for prosecution in the last couple weeks."
Tenorio now DOE legal counsel
Ms. Tenorio has since been hired at the Guam Department of Education as legal counsel. Superintendent Jon Fernandez's description of the timing of her hiring seems serendipitous.
"GDOE is faced with a lot of issues that our legal team assists us with, including any issues related to special education and procurement," Mr. Fernandez said. "Given the influx of federal dollars, we definitely have seen the increase on the procurement side that requires more eyes and ears. So we opened an attorney position, and she applied and did well in the interview. She's been a strong addition to the team."
Asked whether he was aware Ms. Tenorio was in charge of prosecuting sex crimes, and that she had successfully prosecuted several high-profile cases of felons convicted of raping children, Mr. Fernandez said, "I knew that she had a pretty good reputation, so we're very lucky. In the past, and based on timing of when we opened up previous positions, we haven't always had the best pool of candidates. But this time was different."