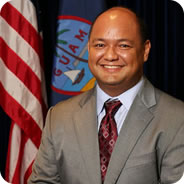 The following is a news release from the Guam Department of Education:
Yesterday, Guam Department of Education (GDOE) Superintendent Jon Fernandez notified Guam Education Board ("GEB") members of his intent to step down from his position on July 15, 2022, after completing ten years at the helm of the department. Fernandez began his term as superintendent on July 1, 2012, and is now the longest serving superintendent in the history of GDOE and also the longest currently serving chief state school officer in the nation.
In notifying the GEB, Fernandez cited the requirement in his employment contract that he provides no less than 60 days notice prior to the last day of his employment. Over the next two months, Fernandez committed to continuing to work hard to finalize the pay raise for educators, initiate the procurement for the contractor who would build and finance a new Simon Sanchez High School, bring the current school year to a close and work with the GEB on a smooth transition to the next superintendent.
In closing, he thanked the GEB, GDOE employees, families and community partners. He left the last sentence for students:
"I want to extend my heartfelt appreciation to the students of Guam…past, present and future," Fernandez wrote. "You are the dreamers in our community, the caretakers of our history and our heritage, and the builders of a better island and a better world. My time here has been worthwhile and rewarding because of you."