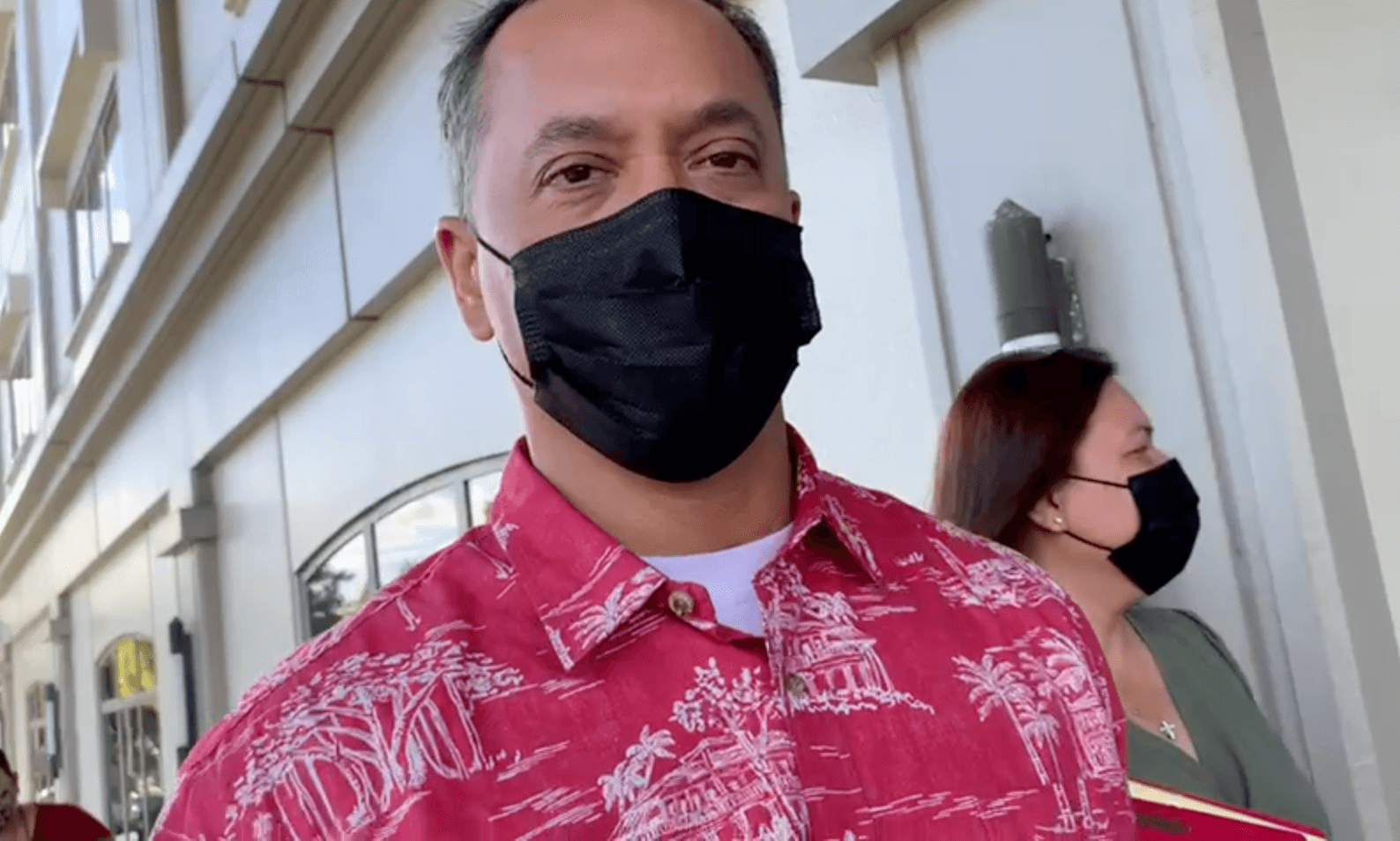 There were 68 jurors who entered the federal court room this afternoon for the trial of Mark Smith.  By the end of the day, 44 potential jurors were left, with jury selection continuing Friday morning.  After being shown a list of witnesses, many of whom were GHURA and Bank of Guam employees, several jurors disclosed conflicts and were excused from jury service.
The lengthy process did not seem to wane on the defendant, who is a lawyer himself.  He sat patiently and stayed attentive, taking notes, and appearing imperturbable.  He was flanked by his defense team: attorneys Michael Phillips and Darlene Eustaquio Highton.
Mr. Smith is accused of engaging "in a scheme to make illegal section 8 housing payments" to himself and engaging "in the manipulation of the awarding of federal low-income housing tax credits," according to supporting memoranda filed by the U.S. Attorney in federal court. "The direct involvement of GHURA's former counsel, Mark Smith, who had conflicts of interest because he owned properties that directly benefited from the actions of GHURA. He subsequently attempted to cover his ownership… through a sham transfer to a relative. The relatives and employees of Mark Smith may have participated in an active cover up," another statement attributed to the U.S. Attorney states.
The defendant was indicted March 14, 2017, along with Glenn Wong, who has since died. At the time, a Grand Jury had charged them with several counts of wire fraud, money laundering, theft of government property, false statement on loan application, engaging in monetary transactions with proceeds of specified unlawful activity, and conspiracy.
Mr. Smith previously stated, "I'm confident in my case and I want the truth to be known to Guam, and we'll go from there."  So far, 33 people were identified on the witness list on just the first day of jury selection.  Will the truth set Mr. Smith free?