Guam Memorial Hospital abruptly terminated its controversial contract with MedHealth Solutions, LLC, a company with close ties to the governor that made off with millions in funds that otherwise would have benefited GMH. The contract termination reportedly happened right before the general election, but was only confirmed by GMH this past week after days of speculation and questions by the media.
And according to GMH legal counsel, Jeremiah Luther, the contract termination was a unilateral decision by the hospital.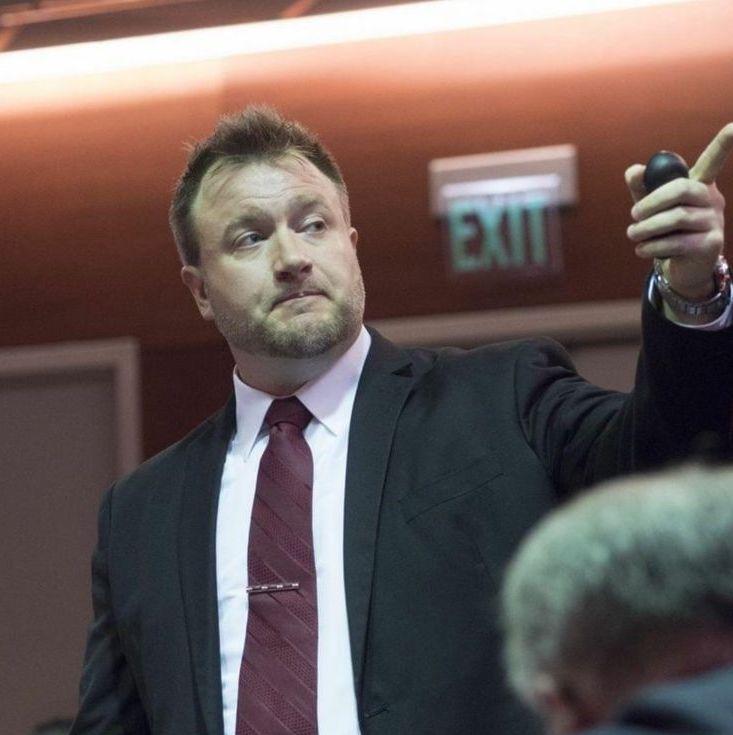 "The goal of the [Revenue Cycle Management] contract was for MedHealth to provide guidance and training to GMHA staff until such time that GMHA's capabilities were mature enough to manage its RCM without the consultant aid of MedHealth," Mr. Luther stated in a written response to Kandit. "Once GMHA determined that that goal had been reached, GMHA informed MedHealth that its services were no longer necessary and the contract was discontinued."
According to a 2021 contract with MedHealth, the hospital agreed to pay the company a 12 percent commission on every dollar GMH collects above a threshold of $7.2 million, or $86.4 million a year. Translated: After GMH collected $7.2 million in a given month, MedHealth collected 12 cents on every dollar after that. For example, if GMH collected $8.2 million in October ($1 million more than the $7.2 million threshold), then MedHealth would be paid $120,000.
But according to GMH's audited financials for Fiscal Year 2020 (the year before the MedHealth contract), the hospital on its own collected $104 million in revenue, or an average of $8.67 million per month.
The increase in collections came mainly from Medicare and Medicaid, and can be tied directly to a rebasing of rates under the federal Tax Equity and Fiscal Responsibility Act, or what's commonly called TEFRA rebasing. The government of Guam for years had sought TEFRA rebasing, which would increase the amounts the Medicare program would reimburse to Guam for hospital care to Medicare and Medicaid patients. And for years, GovGuam was denied its requests until former hospital CFO Benita Manglona secured the feat shortly before the Leon Guerrero administration released her from her services to GMH. Ms. Manglona was a holdover from the Calvo administration, and had fought for and secured TEFRA rebasing under the direction of former Gov. Eddie Calvo, whose term ended in January 2019.
According to the audited financials for GMH for Fiscal Year 2020, "TEFRA hospitals are reimbursed based on the cost of treating Medicare patients as determined by the annual Medicare Cost Report with an aggregate per discharge limit based on the facility's cost of care. In January 2019, [The Centers for Medicare and Medicaid Services (CMS)] rebased GMHA's discharge rate retroactively to October 1, 2013 from 1992-1994 costs, bringing reimbursement closer to current costs. This limit is updated each year by a hospital market basket index determined by Medicare to account for inflation. GMHA received $6.3 million in April 2019 for retroactive rate adjustments for FYs 2014-2016."
"Had rebasing not occurred," the audit went on to state, "GMHA's discharge rate would have been 23% less than the new discharge rate."
Indeed, beginning in FY 2020, GMH began collecting double what it previously collected in Medicare reimbursements, and about 75 percent more in Medicaid over previous years. This was accomplished by GMH staff without the support of MedHealth, which had not been in the picture yet.
GMH was paying MedHealth commission on revenue the GMH staff already has demonstrated its ability to collect. The next question is whether MedHealth is helping GMH to collect even more. According to the 11 months invoiced for Fiscal Year 2022, the year the MedHealth contract was in full effect, GMH collected north of $107 million. However, more than $3.4 million of that went to pay MedHealth's commission. GMH has yet to disclose to Kandit the amount of revenue collected for the final month of FY2022, September.
Kandit also has asked GMH why it set a contractual threshold about $20 million below the FY 2020 collection rate, and whether hospital management continues to believe the MedHealth contract benefits the hospital's financial position.
Neither GMH spokeswoman Cindy Hanson, nor legal counsel Jeremiah Luther have responded yet to the inquiry.
Mr. Luther also denied that GMH canceled the contract because it was concerned the contract or the business may have been violating any local or federal laws.
"GMHA currently has no plans to seek a return of any payments to MedHealth," Mr. Luther responded, when asked if repayments were possible.