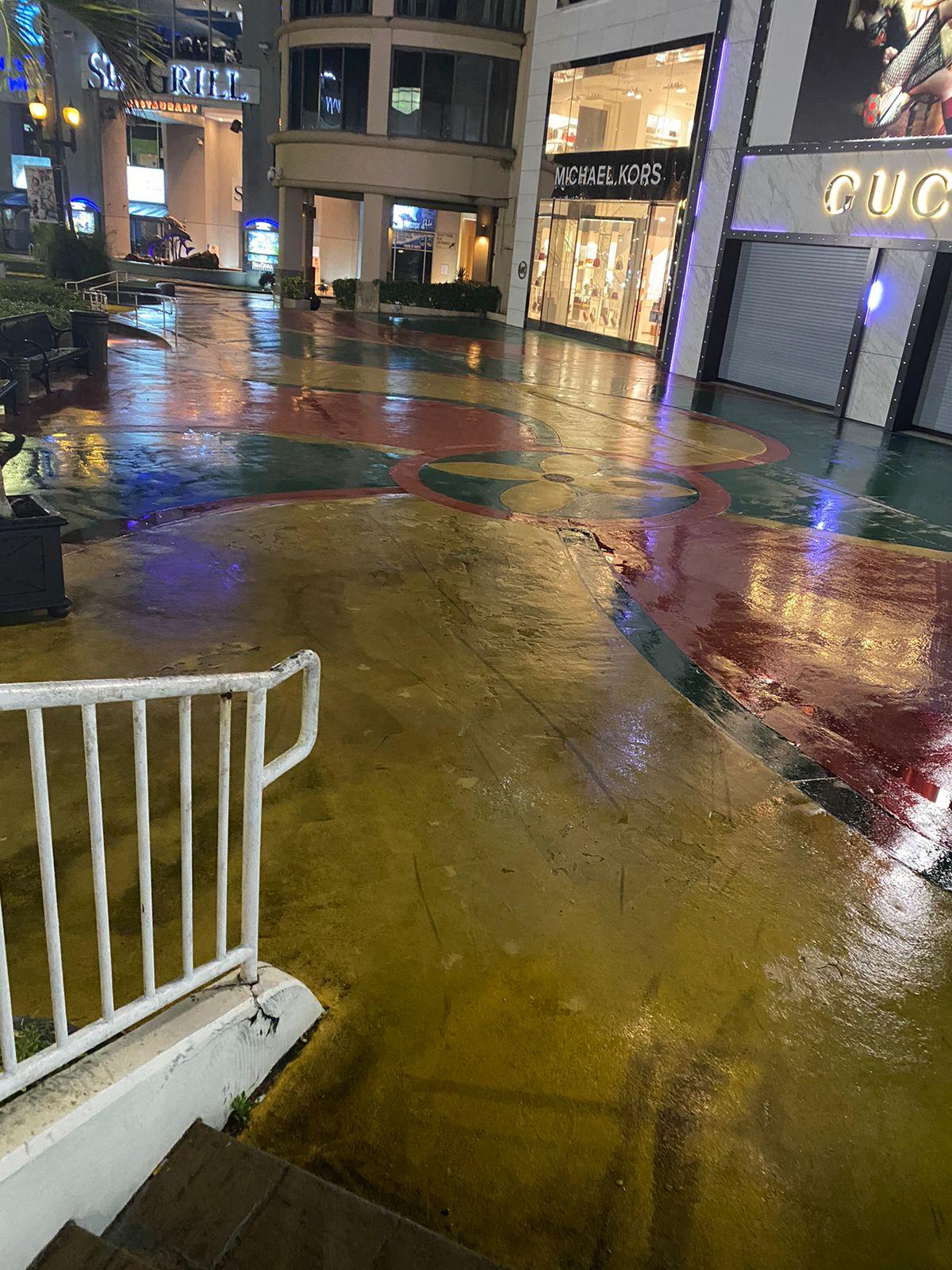 On Saturday night, Troy was taking a walk in Tumon and snapped a picture (above) of the slippery easement at Pleasure Island, Tumon. He sent it to Gov. Carl Gutierrez, president and CEO of Guam Visitors Bureau, with a simple note on WhatsApp: "Governor idk if this is a government easement, but it's very slippery."
He responded, "Thank you. I will take care of it." That was 8:57 p.m. Saturday.
At 6:02 a.m. Sunday, he replied to Troy with a note from one of his staffers: "I will find out if it's under DFS or the Plaza."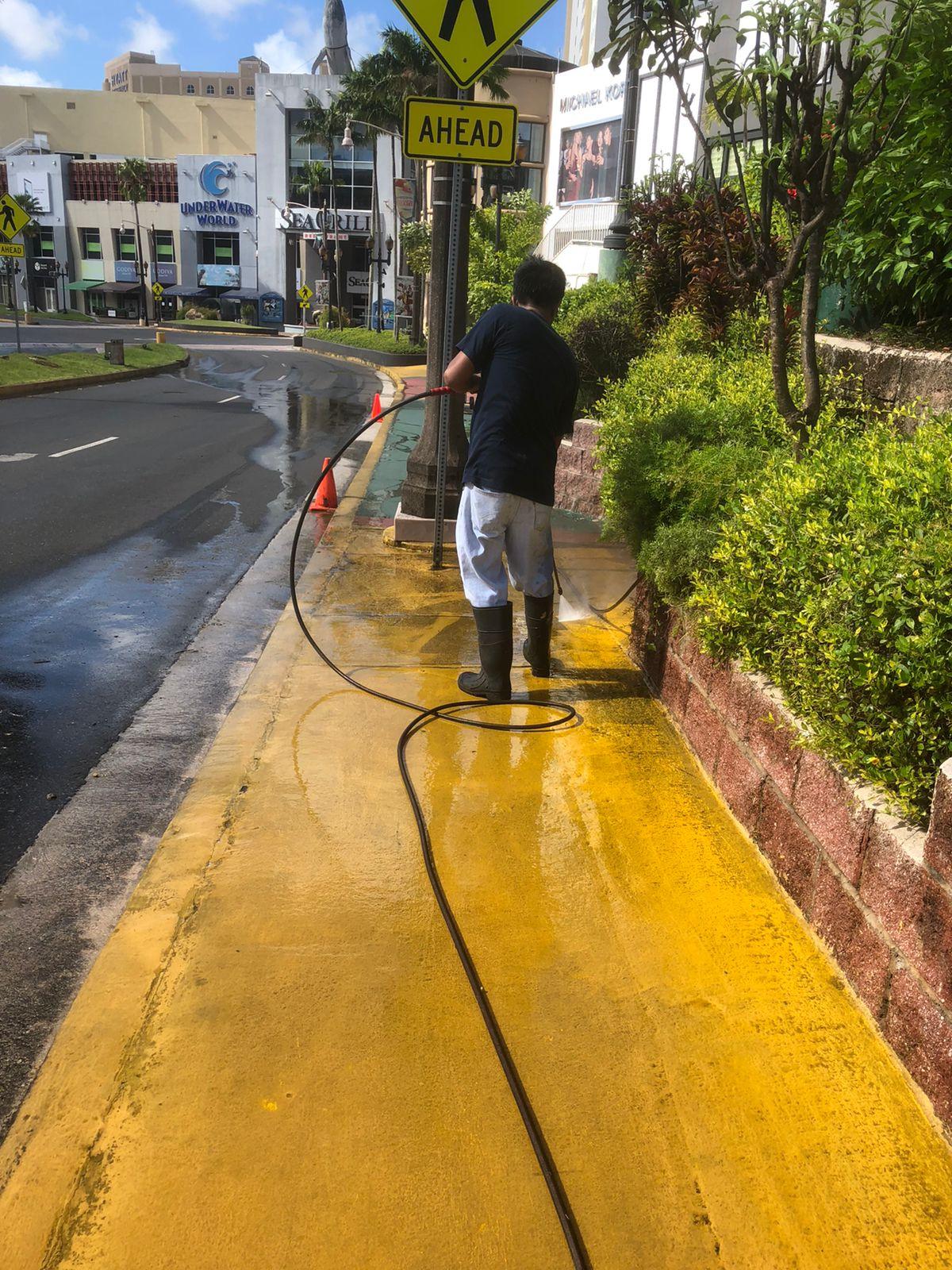 At 10:30 a.m. Monday (today), he sent the picture above, depicting a man pressure washing the easement to remove the algae buildup, and the note: "I asked them to put correct non-skid and anti-algae paint; hopefully this will solve future problems."
At 11:10 a.m., he sent the third picture (below), showing the removal of the algae on the easement.