Wouldn't it be nice if your landlord let you live rent free for a few years? You can tell him you've fallen on hard times, and he'll simply understand. Sound like a fantasy? Not if you're a millionaire, and your landlord is the government of Guam.
The Guam Ancestral Lands Commission in 2013 leased more than 13 acres of prime real estate fronting Marine Corps Drive Dededo for pennies on the dollar to Northern Market, LLC. The company was supposed to build a shopping complex, but has yet to do so.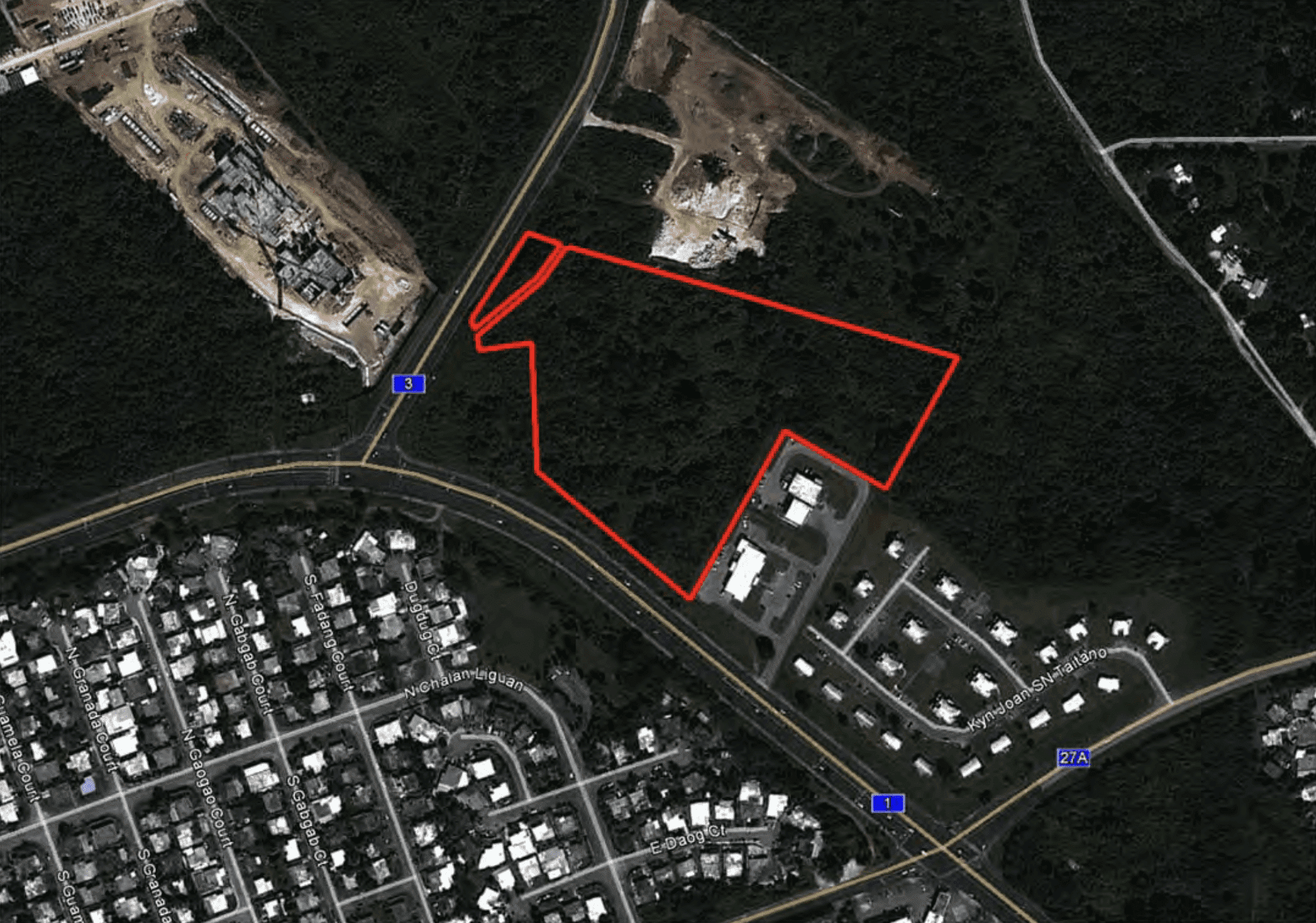 The company never paid a full month's rent since the lease started, nor did it pay even a penny the past two years. This is according to information Kandit received from the Guam Economic Development Authority, which manages the lease for GALC.
According to the lease agreement, GovGuam allowed Northern Market to skip on rent in its first year, and pay only 50 percent of its lease payment in its second year. After that and until 2021, the company was to pay only 50 cents per square meter per month. That came out to $25,322.28 a month for 13 acres of commercially-zoned property in the heart of Guam's largest development district.
By comparison, a commercial property in Harmon slightly larger than an acre is on the market for $8,000 a month.
Northern Market has never paid its rent to the government of Guam, according to GEDA records. In 2015, when its lease allowed a 50 percent discount, the GALC allowed Northern Market a full abatement. That abatement continued throughout 2016. From 2017 to 2018, the GALC allowed the company to pay only $15,322.28 per month on rent. Then, the GALC twice voted to reduce that rent payment to only $10,000 a month the next two years.
On May 17, 2021, the GALC again allowed an abatement, this time allowing a full rent deferral for one year and seven months. On November 17 last year, the GALC granted another full rent deferral until October this year.
The GALC would have collected $1,671,930.48 through December 2021 had it required Northern Market to pay its rent as agreed. That money would have benefitted ancestral lands claimants who, for various reasons, will never receive title to lands declared excess and returned to the government of Guam by the federal government.