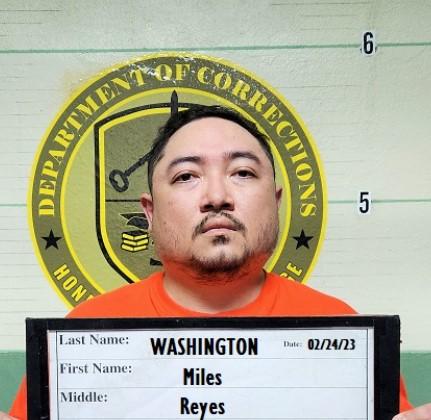 The Guam Police Department arrested public elementary school teacher Miles Reyes Washington in 2018 on allegations he molested one of his students. And then five years later, on February 23, 2023, GPD arrested him again; this time, for molesting three elementary school students between September 2018, and February.
According to interim superintendent of education Dr. Judith Won Pat in a February 27, 2023 news release, Mr. Washington has been allowed to keep his job, but he has been detailed away from the classroom and into the GDOE central office. But, how long will that detail last?
Why did the Guam Department of Education allow Mr. Washington back in the classroom after the 2018 arrest, Kandit asked DOE spokeswoman Michelle Franquez on February 27, 2023.
Ms. Franquez never responded, despite several follow up attempts.
Why was Mr. Washington's 2018 case never forwarded for prosecution, Kandit asked chief of police Stephen Ignacio.
Mr. Ignacio never responded, despite several follow up attempts.
No one is saying anything, despite the gravity of the concern that a criminal defendant accused of child rape had, for five years, continuous access to children in a school setting until he became criminal defendant again for the alleged rape of three more children.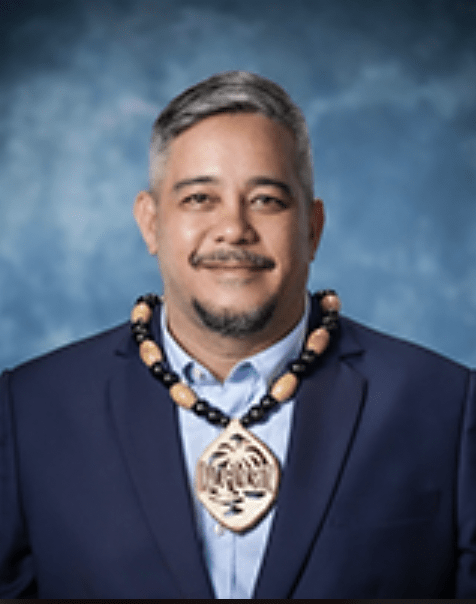 Except for now.
Sen. Chris Barnett, chairman of the legislative education committee is demanding answers from both GPD and GDOE, and says he will be calling a hearing to get those answers.
Among the more concerning revelations made by the senator in his statement is that GPD never investigated the 2018 case against Mr. Washington. Here is Mr. Barnett's complete statement:
"While looking into the tragic incidents that took place at Upi Elementary, Chief of Police Steve Ignacio told me that 2018 complaint filed with the Guam Department of Education against Upi Elementary School teacher Miles Reyes Washington was never investigated by the Guam Police Department. GDOE had forwarded the complaint to GPD after it was received in 2018. 5 years later, similar allegations are being made against Washington, involving three more victims. It is disappointing and disgusting to know that an investigation into the initial complaint could have prevented any further abuse and assault from happening. Not following up on complaints and not investigating complaints is failing our children and their families, especially because it takes a great deal of courage and strength for victims to come forward. I agree with my colleagues. Child predators and abusers should never work in our schools, and that's why anyone convicted of a sex crime is barred from being hired into the Government of Guam. That is a good way to protect our people and weed out undesirables. Sometimes sick child predators escape the attention of law enforcement, and that is why we must act urgently to address complaints of this nature when we receive them. I have spoken to GDOE about their policies and protocols relative to incidents of sexual assault and abuse in the school setting and even outside of it. Those policies and protocols seem pretty standard, but if there is room for improvement so we can ensure our students and schools are safe, then I am committed to finding those improvements. I will be scheduling a hearing on these issues within the month."