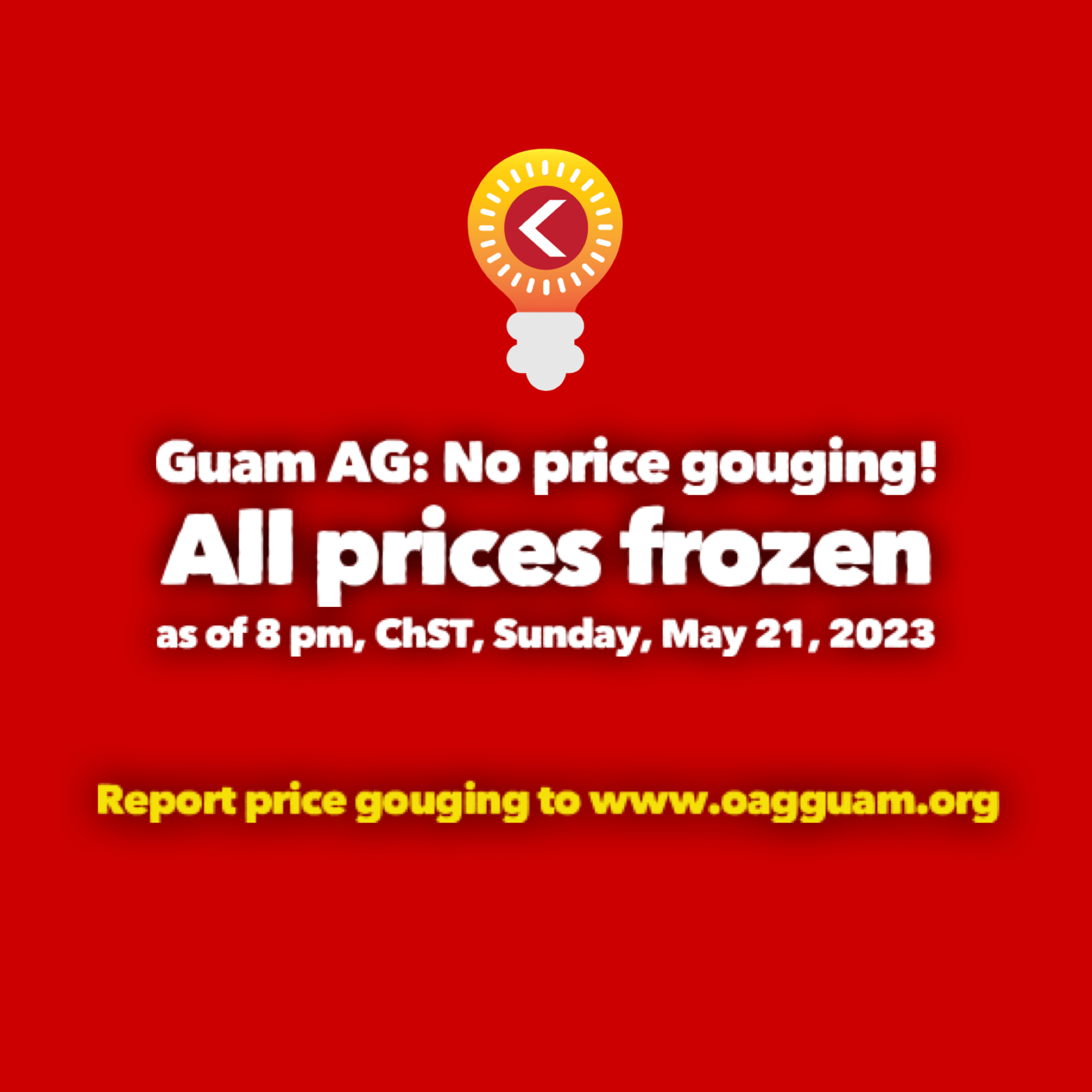 (News release: Monday, May 22, 2023)
With the declaration of Condition of Readiness (COR) 2, and the approach and uncertainties of [Typhoon] Mawar, the Attorney General [of Guam] reminds the public that during times of emergency, Guam law requires the following from merchants & landlords:
Price Gouging Prohibited: merchants & landlords cannot increase the price of goods in advance of a possible disaster (i.e. tropical storm / typhoon)
Upon Declaration of COR 2, all prices of wholesale and retail goods shall be frozen, and shall be frozen until 72 hours after declaration of COR 4 (5 GCA § 32201(c)(21)(E) – see attachment)
Rent can be frozen up to 120 days after a disaster upon executive order of the Gov.
Please find the attached relevant statute.
Penalties to violators shall include:
3 times the gross profits or 5 times amount of overcharges, whichever is greater
As this Community prepares, we trust that our business community and all merchants will not take advantage of people in our time of need. The AG's Office is prepared to receive complaints.
Complaints can be made by logging into our website at www.oagguam.org, and clicking on the "action message" on the Home Page.
_____
The information above is from a news release from the Office of the Attorney General of Guam.