In a two-day period, juries in two separate trials handed over guilty verdicts against a convicted rapist and a man convicted of criminal assault.
According to a news release issued by the Office of the Attorney General of Guam, a jury Friday convicted Franklin Taitague, Jr. of raping a then-16-year-old girl in 2018 at a bus stop.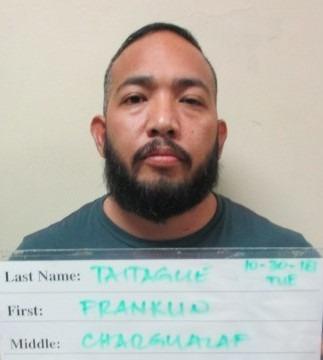 The original charging document (from October 2018) in the case states: "On or about July 30, 2018 officers entertained a complaint from a female minor … who indicated that on the morning of February 11, 2018 she had been walking home from a relative's residence when a person known to her as Franklin Chargualaf Taitague, Jr. had approached her and grabbed her arm, pulling her to a nearby bus stop. [She] indicated she had attempted to resist Taitague, to no avail. Taitague directed [her] to remove her clothes and then engaged in sexual intercourse with [her] for what [she] estimated was thirty minutes."
An indictment followed more than a week later, which revealed additional allegations that Taitague had been raping the girl since she was 10 years old. Mr. Taitague may spend the rest of his natural life in prison, now that he is convicted on several counts of raping a minor.
Attorney Christine Tenorio prosecuted the case. Victim's advocate Mariana Crisostomo helped the victim through the criminal justice process.
"The verdict was a decisive victory against child sex offenders," Attorney General Douglas Moylan said. "Sentencing by Judge Barcinas is forthcoming. This new AG's Office is selecting a new breed of prosecutors with a mission to protect vulnerable children against sexual predators in order to make our Community safe for us and especially our children."
Mr. Moylan thanked police, Judge Arthur Barcinas, Ms. Tenorio, Ms. Crisostomo, and the 12 jurors in the case for achieving criminal justice and taking a rapist off the streets.
Moylan: Violent offenders like these will be taken to trial and convicted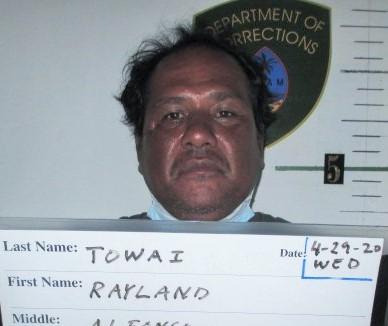 Today prosecutor Grant Olan secured a jury verdict against Rayland Towai, who was arrested and accused Christmas Eve 2018 of assaulting a man known to him. The victim had to be treated at Guam Regional Medical City for his injuries, "which included a laceration and abrasion as well as a fractured jaw," according to the original charging document in the case.
Mr. Moylan issued a warning to would-be violent offenders that his prosecutors are prepared to take cases like these to trial, rather than compromising to plea bargains that often yield little to no prison time for offenders. The full news release issued today in the Towai conviction follows:
_____
The Attorney General wishes to thank the 12 Jurors for their having rendered a guilty verdict protecting the crime victim in People v. Rayland A. Towai, CF765-18. We also wish to thank Judge Dana A. Gutierrez for presiding over this felony jury trial.

The prosecutor who successfully presented the evidence to protect this crime victim was Acting Assistant Chief Prosecutor Grant Olan. The Criminal Investigator who helped prosecute our case was Investigator Felix Manglona.

The Jury of 12 unanimously decided that Mr. Rayland A. Towai committed assault as a misdemeanor in that he did assault Xavier Takao in violation of 9 GCA § 19.30(a)(1).

The verdict was a victory against violence occurring in our community. Sentencing by Judge Gutierrez is forthcoming. This New AG's Office is selecting a new breed of prosecutors with a mission to be the toughest prosecutors against crime, and being prepared to take these type violent crimes to trial to protect the crime victims among us.

Attached is a copy of the magistrate complaint and indictment. Although the jury found the lesser-included crime of assault, the jury found that Mr. Towai did in fact criminally assault this crime victim.