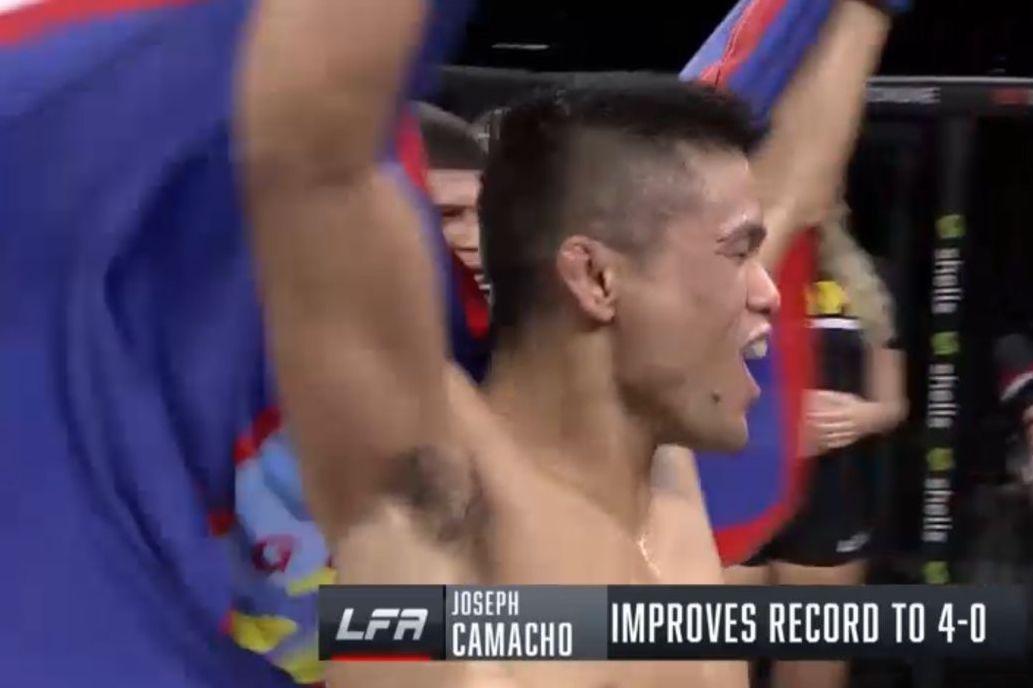 Professional fighter Joseph "Seay" Camacho from Guam made the island proud today in a pro-card Legacy Fighting Alliance (LFA) win against Alden Coria in Texas.
The mixed martial arts fighter now has four wins under his professional fighting belt.
The odds were stacked against Mr. Camacho, considered the underdog according to several MMA sites. The Spike 22 fighter was shorter and lighter than his opponent, but the fight was decided in his favor in Round 3.
Congratulations to this son of Guam!