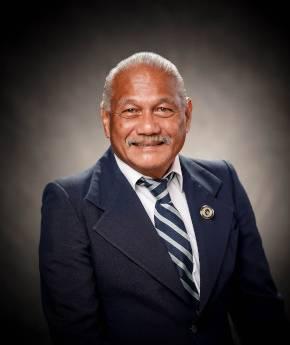 Tamuning Vice Mayor Al Toves's residency qualification for the job is shrouded under a cloud of allegations made by his family and his former political opponent, and an investigation by the Guam Election Commission that could not verify a question: Was Mr. Toves living in Tamuning, Tumon, or Harmon for at least one year prior to his election in November 2020?
Kandit, in studying the documents associated with this case, discovered Mr. Toves was homeless during the year preceding his election. That will make him the only homeless person in the history of Guam elections to have been elected to office.
The backstory:
On August 24, 2020, days prior to the primary election that year, republican vice mayoral candidate Javier Atalig wrote a complaint to GEC executive director Maria Pangelinan alleging his republican opponent, Al Toves, was not a Tamuning-Tumon-Harmon resident for the one-year time period allocated by law for a person to qualify as a candidate for that office. At the time, Toves was employed as a maintenance worker for the Tamuning-Tumon-Harmon mayor's office, according to Mayor Louise Rivera.
§40108 of the election code, found in Title 5 Guam Code Annotated, states in part, "Each Mayor and Vice-Mayor candidate must be registered to vote in and have resided within the municipality or area which they are to represent for a period of one (1) year immediately preceding the date of any special or general election at which they are candidates for election and shall continue to reside therein throughout their term of office."
The general election of 2020 occurred on November 3 that year, which meant Mr. Toves had to have been living in Tamuning, Tumon, or Harmon since at least November 2, 2019 in order to meet the residency requirement for the office of vice mayor. The law does not specify the candidate must have or rent a residence, or that he must receive mail or pay utilities; nor does the law prohibit homeless people from running for office.
In Mr. Toves's declaration of candidacy, he certified to the GEC that he met the residency requirement. His affidavit of voter registration, which he signed and submitted in 2008, declares his residence (at least in 2008) was 130 Tun Jose Toves Way, which is a small street behind National Office Supply in Tamuning. The number of the address is believed to be incorrect, as it does not exist. There is a residential address 129 Tun Jose Toves Way. The house belonged to Mr. Toves's father, Juan Toves, who died in 2020.
Mr. Atalig, in his complaint, alleged Al Toves did not live at that home, and sent to the GEC a lease between Al Toves's brother, Anthony Toves, and Bomae Solomon. Ms. Solomon was Juan Toves's live-in caretaker. She and her family leased the home, according to the lease, from April 2019 through March 2020. They lived there with Juan Toves, until he died.
According to Al Toves's other brother, Mark Toves, Al Toves was not living at 129 Tun Jose Toves Way while Ms. Solomon was living there. He has since inhabited the home, though it is unclear when in 2020 Al Toves moved there.
"Bomae can attest that [Al Toves] didn't reside at 129 Toves St. Tamuning until some time in March 2020 after she and her family had moved out," Mr. Atalig's complaint to Ms. Pangelinan states.
Where was Al Toves living between November 2019 and March 2020?
"The GEC does not conduct physical verification of voters' or candidates' residential addresses but instead relies on the statements under oath," Ms. Pangelinan wrote to Al Toves in a September 18 confidential letter closing out her investigation. She and the GEC determined that, based on statements Al Toves made to her, he met the residential qualifications. "GEC initiated a confidential investigation to determine the veracity," of Mr. Atalig's claims that Al Toves was not living in Tamuning, Tumon, or Harmon since at least November 2, 2019.
Part of that investigation included Ms. Pangelinan speaking with Al Toves.
Notes of that conversation, which were disclosed to Kandit by the GEC, indicate where Al Toves was living prior to moving into his father's home some time after March 2020.
"I asked him where he has lived since Nov. 2, 2019," the note labeled 'Telecon w/Mr. Albert Toves' reads. "Mr. Toves replied that he was living at the Tamuning Senior Center and would sometimes go to his friend's house Mr. Paul Untalan on Ypao Rd. On March 2020, he moved in to his dad's house and has been living there since."
According to 107 pages of documents provided by the GEC, his whereabouts for the months preceding April 2020 (the approximate time he moved into his father's home in Tamuning), are unknown except for his statements to Ms. Pangelinan. Kandit asked his employer at the time, whether his account checks out.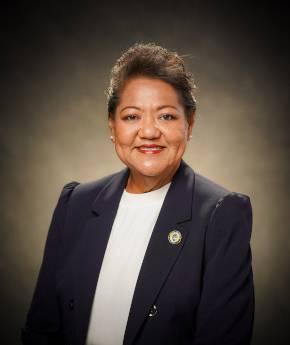 "When he divorced his wife, you know, he was sleeping at different places," Mayor Rivera recalled to Kandit. "Sometimes in his car, sometimes at the center, sometimes at different people's homes, you know, they opened up their homes to him."
Asked whether Al Toves was homeless in Tamuning, Ms. Rivera replied, "Majority of it was. Remember he was working for me as maintenance before he ran."
We asked her whether she is able to vouch that since November 2019 until the time Al Toves moved into his father's home in Tamuning, he was homeless and residing in Tamuning, Tumon, or Harmon. "That was what was brought up to me, and I know he was in the area, because any time I called on him, he was available. I don't know what house he slept at, or where exactly he was, but he was always at the center cooking coffee in the morning to all the way late at night when we're shutting down or having meetings."
The question of where Al Toves lived, when he said he was residing at the Tamuning Senior Citizens Center, continues to baffle his brother, Mark Toves, who believes Al Toves may have been living in Dededo with a relative, Barbara Lanada.
Mr. Atalig made the same allegation in his complaint to the GEC, stating Al Toves was residing at a home behind UR Market in Dededo. Ms. Pangelinan also contacted Ms. Lanada, who denied on the phone and via email that Al Toves lived with her during the one-year period. The GEC did not investigate the matter beyond those conversations and Al Toves went on to qualify, then win election to become the vice mayor of the municipality.
As for his performance thus far as vice mayor of Tamuning, Tumon, and Harmon, Ms. Rivera believes Al Toves is doing a great job.
Homelessness and the Republican Party
Kandit has asked the Republican Party of Guam for a statement about the significance of a member of its party being elected vice mayor of a municipality during a time he essentially was homeless. The party often is cast in mainstream media as being inattentive to issues involving the homeless, or insensitive to the plight of poor people.
Juan Carlos Benitez, the party chairman, has not yet responded to our request for comment.
According to the U.S. Interagency Council on Homelessness, there were 790 homeless people roaming the streets of Guam as of January 2020 (the latest count). That number accounts for those whom society typically identify as homeless – people without homes or a place to stay, and who dwell outdoors, in abandoned private dwellings, or on and in public facilities. There is, however, a larger number of people considered homeless, who are sheltered, at least at night. Vice Mayor Toves fit into that category prior to his occupancy of his father's home in Tamuning.