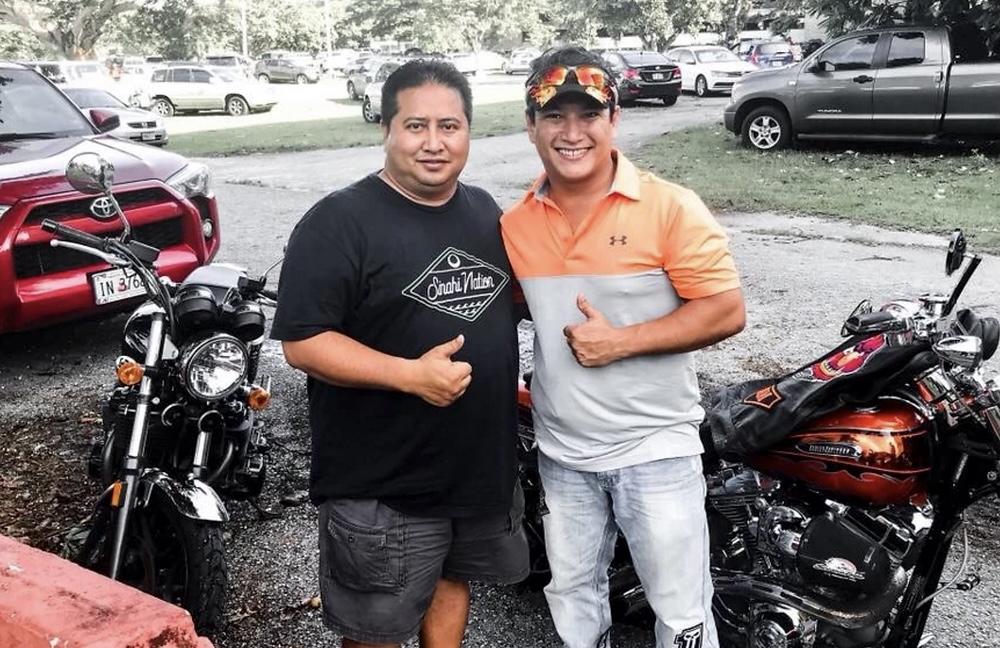 Did Ralph Torres' government give you at least $12,000 (aside from a government paycheck) between October 1, 2021, and September 30, 2022? If not, you are among the 47,000 CNMI residents who didn't benefit a lick from the $603.4 million in public funds he spent in Fiscal Year 2022.
That was enough money to give out a stimulus check of $12,000 to every man, woman, and child in the Commonwealth. If you're a family of five, you would've gotten $60,000.
But according to a CNMI Department of Finance ledger, he used that money instead to pay 2,148 people and businesses utilizing federal pandemic funds and some money from the General Fund. That's an average of $280,921 per vendor, though 71 people and businesses were paid in the millions each.
Fiscal Year 2022 is an interesting year in that it envelopes the gubernatorial election season, the final dollars squandered from the ARPA accounts by the Torres administration, the end of all things pandemic scary, and the dismal attempt (can it even be called that?) at resuscitating the tourism industry in Saipan.
Yet in the same fiscal year, Mr. Torres wrote checks totaling nearly $40 million to certain hotels and to the Marianas Visitors Authority. The Torres administration spent $40 million with a return on investment of only 69,642 tourists to the CNMI in FY 2022. That amount does not include checks paid to airlines and travel and tour agents of more than $3 million. The hotel company paid the most, by far, was Asia Pacific Hotels, Inc., of Tan Holdings. According to the ledger in FY 2022 alone, the Tan company was paid $13.9 million, the ninth highest paid vendor on the list.
Several vendors on the list, including Tan Holdings officials and associates, can also be found on Mr. Torres' final amended campaign finance report published last week.
MVA was paid more than $14.6 million last fiscal year alone, and still received an appropriation from the Fiscal Year 2023 budget despite having leftover funds from last year's grants by the Torres administration. The Tinian Municipal Government through which Edwin Aldan attempted to extort Arnold Palacios by threatening layoffs if his government did not receive appropriations this fiscal year, received $5.8 million. It was the fifteenth highest paid vendor on the list of 2,148.
More than 300 people and companies were paid more than $100,000 each in FY 2022, according to this ledger. Another 650 were paid five digit amounts ranging from $10,000 to $99,990.21.
The spending spree in FY 2022 is significant because of the enormous deficit Mr. Torres left behind, the debt to the Commonwealth Utilities Corporation, the dire financial state of the hospital and the medical referral program, the inability for the government to allocate existing resources to pay for the Medicaid match and health insurance premiums, and the austerity Monday program that had to be instituted to stop the bleeding of cash when Arnold Palacios took office.
Yet, despite the Torres administration's leftover $92 million bill to the CUC, the FY2022 ledger shows only $36 million was paid to CUC. Nothing was paid to the Centers for Medicare and Medicaid Services, despite Mr. Torres' knowledge that he was leaving behind a broke government unable to come up with the matching funds needed for this fiscal year. No entries show any reserve for the central government to avoid cutbacks in hours for workers, despite Mr. Torres' knowledge of the fiscal crisis.
The ledger is entry after entry of four-, five-, six-, seven-, and eight-figure payments to more than 2,000 people and companies that survived off the largesse of federal funds while the rest of the Commonwealth struggles.
Here is more perspective. The current budget for the Commonwealth government is $116 million. That means the amount of money Mr. Torres squandered in his last full fiscal year in office could have funded the government for more than five full fiscal years.
The Commonwealth government could have suspended every single tax and fee last year and still operated government services nearly five times over. With government workers earning full hours.
With all that money in Fiscal Year 2022 alone:
He could have purchased brand new power generation systems for Saipan, Tinian, and Rota that would have provided reliable power services at far cheaper cost. But he didn't.
He could have paid off every hospital debt and built and staffed new clinics in Tinian and Rota. But he didn't.
He could have erased the pension fund debt. But he didn't.
He could have paved all the roads. But he didn't.
He could have instituted universal access to medical coverage. But he didn't.
He could have refurbished every tourist site. But he didn't.
He could have given pay raises to teachers and made salaries for nurses and doctors the most competitive in the region. But he didn't.
He could have raised government civil service salaries. But he only did that for his select favorites.
Instead, Mr. Torres hoarded $603.4 million meant for all, and squandered it only on some.
Click here to view the full list