UPDATE: Cecil "Buddy" Orsini has resigned, according to a 5:51 p.m. Friday message from governor's director of communications Krystal Paco-San Agustin.
JMI Edison president Ed Ilao has responded to allegations by the Office of Public Accountability that he and a cabinet member conspired to color a procurement appeal. That cabinet member – Cecil "Buddy" Orsini – may soon be out of a job due to the controversy. Adelup has demanded his resignation in the wake of the OPA's Thursday decision and order dismissing JMI's procurement appeal and exposing its allegations. Mr. Ilao has said the OPA has made a "gross error," and will be taking the matter to the Superior Court of Guam for resolution.
JMI in 2021 lost its bid to manage the airport's baggage conveyance systems to an off-island contractor, Menzies. JMI appealed the procurement, claiming Menzies was not licensed by the Guam Contractors Licensing Board. JMI also reported Menzies to the GCLB.
According to a news release from the OPA, Mr. Ilao used his personal relationship with GCLB executive director Orsini essentially to unduly influence the procurement appeal. According to the news release:
"In the midst of the procurement appeal, JMI submitted a Findings and Decision for Case No: 2021-09-04 from CLB dated December 22, 2021 to OPA that found Menzies in violation of 21 GCA Chapter 70 § 70108(a) as they did not obtain a specialty contractor's license. Subsequently Menzies filed documents obtained from CLB via a Freedom of Information Act (FOIA) request to the OPA that indicated the CLB Findings and Decision were directly from JMI. Specifically, there was an email from Mr. Ilao to CLB Executive Director Cecil Orsini that read in part: 'Bro, We will be having a motion hearing before the OPA on Dec 27th. Last day to file documents is on Dec 23. Would it be possible for CLB Investigations section to be able to sign at least the attached sample letter by Dec 22nd? This will really help our case . . . '
"Attached to Mr. Ilao's email was a draft document with the subject line: "Case No. 2021-09-04 Findings & Decisions.", which stated that the CLB had determined that Menzies required a contractor's license to perform the scope of work under GIAA RFP 005-FY-21. The December 22, 2021 CLB Findings and Decision was a verbatim reiteration of the draft document previously forwarded by Mr. Ilao. In response, Mr. Ilao sent an email to Director Orsini, and other CLB staff, that same day: 'Thank you very much to all of you! This will help our protest appeal at the OPA a lot.'"
Adelup demanded Mr. Orsini's resignation in response to the controversy.
"A report from the Public Auditor is troubling. The Guam Contractors Licensing Board must have the confidence of the community in order for it to perform its job. Because that confidence is in question, on Thursday, February 3, 2022, the Acting Chief of Staff Alice Taijeron had asked for Mr. Orsini's resignation. The administration expects the CLB will convene to address this matter and act accordingly." – Krystal Paco-San Agustin, governor's director of communications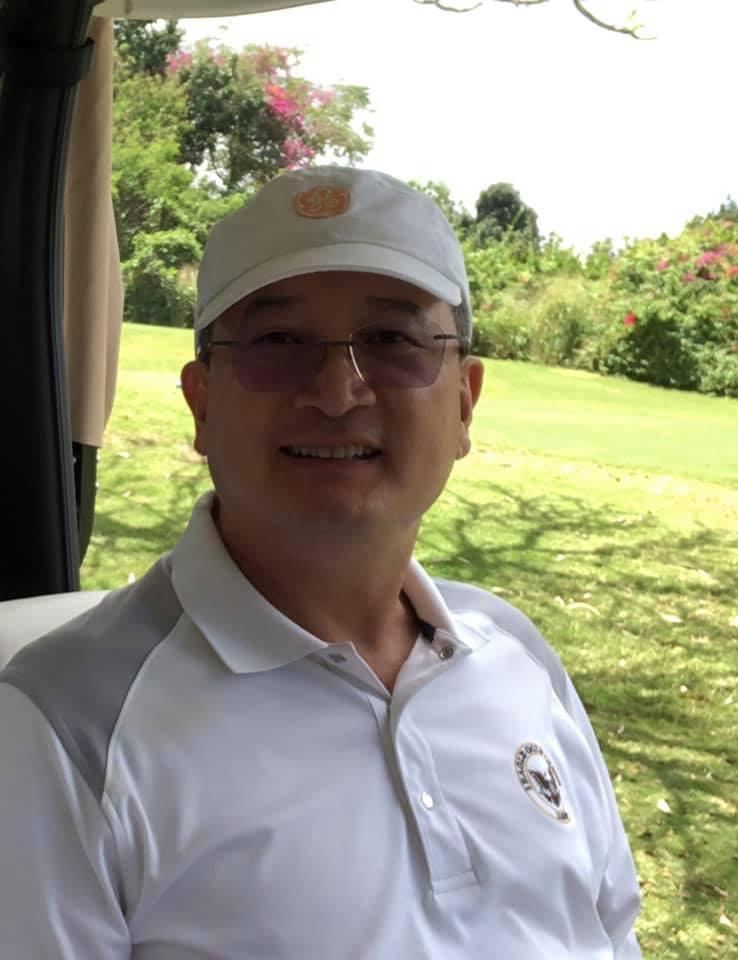 Mr. Ilao Friday afternoon released a statement, which we publish in its entirety:
"The record needs to be kept clear

"On August 30,TOZL, the Guam lnternational Airport Authority decided that it would retain the services of an unlicensed off-island contractor to perform the important work of operating and maintaining the Airport's baggage conveyor system. That selection was protested through normal means by JMI-Edison, and went before the Office of Public Accountability on a procurement appeal.

"Contemporaneous with that procurement appeal, JMI-Edison alerted the Guam Contractor's Licensing Board about the Airport's proposed contractor, and the CLB initiated an investigation. The CLB received arguments on the issue from both that contractor's lawyers, and ours. When the Public Auditor decided that he wanted to hear about the CLB proceedings before moving forward with the procurement appeal that was before him, JMI Edison informed the CLB investigators about that fact. Not unlike proceedings before the Superior Court and the OPA where proposed Orders or proposed findings of fact and conclusions of law are offered to assist those bodies in their decision-making process, JMI also provided through public means a draft of proposed findings and facts for the agency to adopt if it so chose.

"Unfortunately, the Airport's contractor manipulated the OPA into believing that wrongdoing had occurred, and that JMI had somehow perpetrated a fraud since the CLB adopted JMI's proposed findings. That allegation was not only wrong, it stands as an insult to the hard-working men and women of the CLB team that do the unheralded work of making sure that only licensed and reputable contractors perform work for consumers on Guam. The allegation is also hurtful, since the claim of fraud is based upon the friendly use of the word "bro" in our open communications with the CLB executive director– a fellow Guamanian of Filipino descent. Ever since my parents came to Guam and built JMI Edison into the family-oriented company I am now fortunate enough to lead, we have always held to an island friendly culture where our coworkers are Pore, or we respectfully refer to those we assist, or who assist us, as "Ate," or "Kuya," or yes, even "bro." We have even used "brah" with our Hawaiian friends. lt is unfortunate that a foreign unlicensed billion-dollar contractor would take our island ways of speaking and use them to avoid meaningful review of its unlicensed conduct. No one should be afraid of due process, and such process should not be denied.
"The OPA unfortunately dismissed the appeal without taking any evidence on my use of the word "bro", or investigating the adoption of the proposed findings by the CLB, or dealing with the merits of the fact that an unlicensed contractor is poised to continue to work at GIAA. Worse, the OPA has confused the rights that exist for licensed contractors who are subject to license removal, with the processes that apply to unlicensed contractors who attempt to perform work.
"Our lawyers were never provided the opportunity to correct the record. That matter will now be moving on to the Superior Court of Guam so that the OPA's gross errors can be addressed."