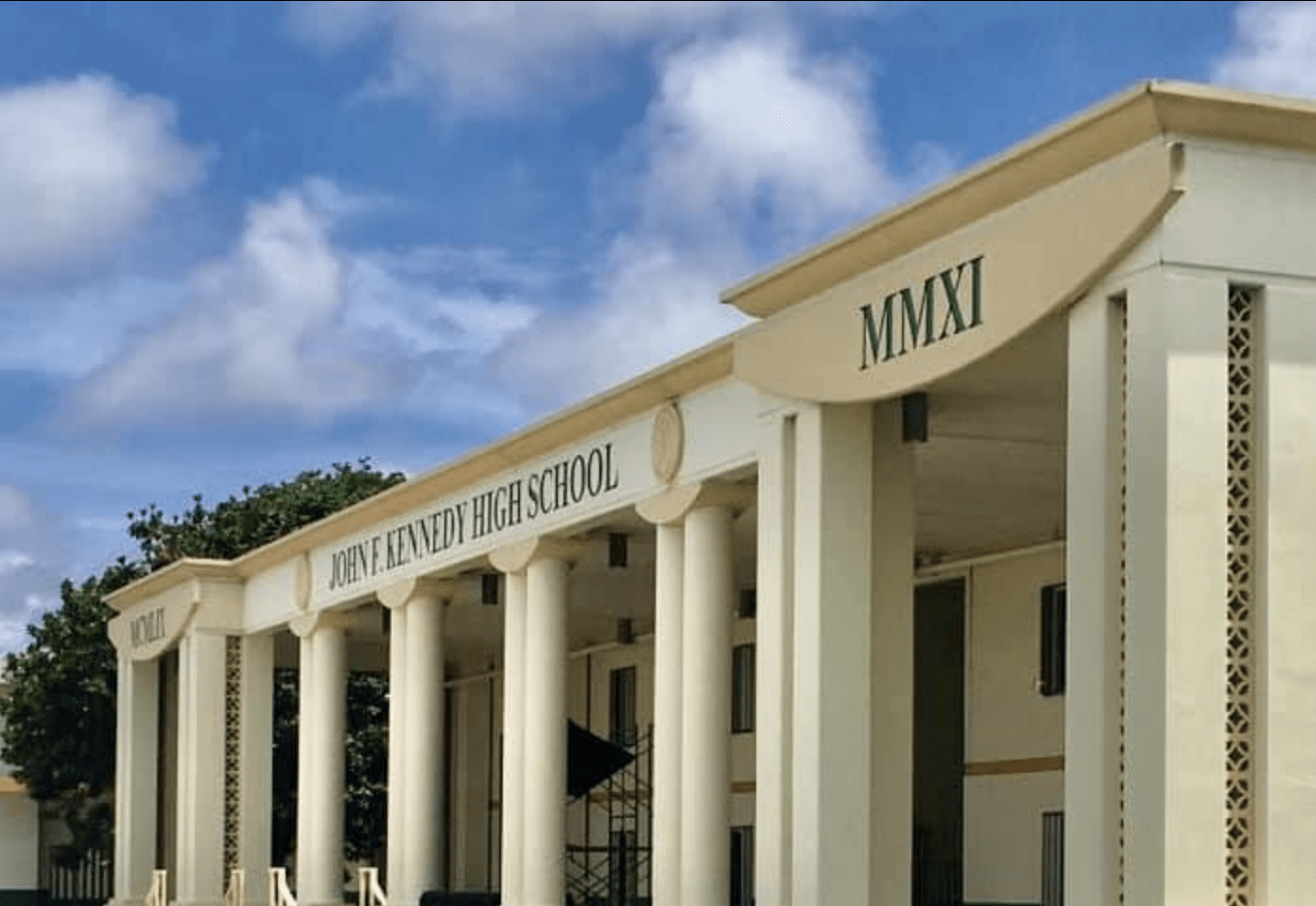 The mother of a John F. Kennedy High School student is alleging at least two school employees physically handled her daughter on separate occasions. She wrote to the superintendent of education to complain about the alleged misconduct last week:
"My child came home today and told me that a school aide (name redacted) had literally dragged my child by her arm to the office. Not only did she touch my child, but also called her a liar, told the office staffs that she has three boyfriends because she was standing next to three boys and other friends (females btw)  and told lies about my child to another adult (name redacted) working in the office, who also called my child a liar because 'Ms. (name redacted) is her friend and she is a nice lady.'

"This is the second time that my child has been physically touched by force from this school! Another incident when she had an anxiety attack caused by JFK staff yelling at her and I was not called in that matter.

"I do not accept this kind of behavior from the adults that are supposed to be guiding the children.

"Another thing, your personnel are so keen on pointing out dress code violations yet your staff can show cleavage, wear slippers, ripped jeans, etc. what happened to 'lead by example?'

"I will be there tomorrow to discuss this matter, because I am fed up with this BS of having anyone touching my child!"
Superintendent Jon Fernandez replied to her message within hours, copying JFKHS principal Dr. Barbara Adamos, and asked that she meet with Dr. Adamos. According to the mother, the meeting took place, but the principal provided her no assurances that the matter would be resolved.
Mr. Fernandez, replying to a request for comment, said, "I want to thank (name redacted) for meeting with the school administrator to address her concerns regarding the school's actions relative to her child. It is my understanding that the meeting helped clarify what took place during the incident last week and that the administrator has committed to ensuring that school staff understand (her) concerns and act accordingly. While there was dispute regarding how the facts were initially reported (including accounts of physical contact), the school has assured me that they will monitor the situation to ensure that her daughter feels safe at school during these final weeks."
Three weeks ago, a George Washington High School aide slapped a boy with autism, and now is the subject of a criminal and administrative investigation. According to a Notice of Allegation of Assault or Harassment issued by the school's vice principal, the student, who does not speak, ran from his one-to-one aide before the aide grabbed his backpack to stop him.
The student turned around a slapped the aide on the face, then the aide "reacted inappropriately by slapping [the boy] on the face as well," according to the report.
The incident has raised questions to the Department of Education about the training one-to-one aides and school aides are supposed to receive in dealing with students and students with special needs.