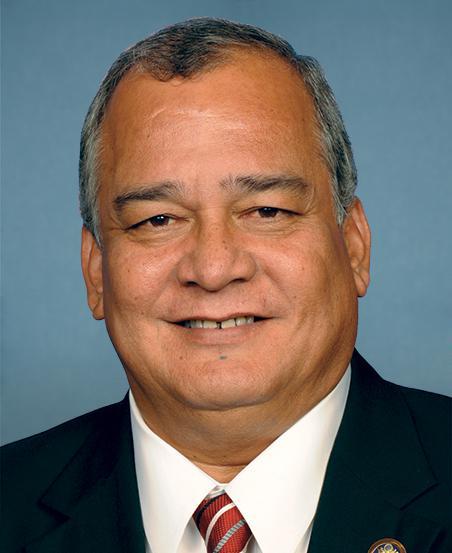 Congressman Gregorio "Kilili" Sablan, the Commonwealth's democrat delegate to the U.S. House of Representatives, indicated in a news release he supports Lt. Gov. Arnold Palacios in the runoff election against republican incumbent Gov. Ralph Torres.
The release from the popular delegate squashed rumors from the Torres camp that Kilili was supporting the criminally-indicted and impeached governor.
"As a citizen, I am voting for change," Kilili wrote.
The statement was part of an overall message of thanks from he and his wife, Andrea, for the overwhelming support of the Commonwealth's voters in the November 8 general election.
"Andrea and I and our families are humbled by the people's support. And I am reenergized to work even harder in the 118th Congress," Kilili said.
Kilili had endorsed democrat candidates Tina Sablan and Leila Staffler for governor and lieutenant governor, telling voters that if the Commonwealth hoped for integrity and good governance to return, their best bet was the Sablan-Staffler ticket.
The tandem, however, came in third place in the general election, with no team receiving the majority of votes needed for election. That sent the top two tickets – Ralph Torres and Vinnie Sablan versus Arnold Palacios and Dave Apatang – into a runoff election scheduled for this Friday at all precincts throughout the Commonwealth.
Within hours of the unofficial results November 9, Ms. Sablan and Ms. Staffler publicly and emphatically endorsed Mr. Palacios and Mr. Apatang, saying the fight against corruption continues, the new torchbearer being the Palacios-Apatang team.
Sablan and Palacios's combined votes in the general election – dubbed by their supporters as a mandate for change – outnumber the governor's vote count by about 50 percent.