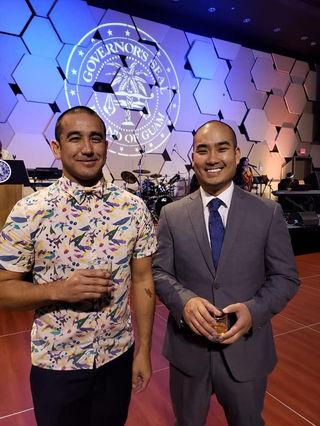 While the attorney general has claimed he sees no reason to charge his friend with a crime, another attorney is calling foul on possible corruption. The friend? Attorney Haig Huynh. The criminal allegation? That Mr. Huynh led an illegal hotel procurement using federal funds in 2020 while he was legal counsel to his mother in law: Gov. Lou Leon Guerrero.
Former senator and attorney Robert "Bob" Klitzkie in a legal brief is calling out Attorney General Leevin Camacho for filing a defective lawsuit "artfully" designed to "whitewash" wrongdoing by Gov. Lou Leon Guerrero's office. Mr. Huynh, according to records, led the non-competitive procurement of the Pacific Star Hotel at the start of the public health emergency as Ms. Leon Guerrero's legal counsel . He also worked prior to and following his stint as legal counsel at the bank Ms. Leon Guerrero's family owns.
At the time of the procurement, the Pacific Star Hotel had a $32 million outstanding loan with that bank.
Public Auditor Benjamin Cruz in a report issued July 2021 about the procurement, stated, "It appears there was a potential conflict of interest having Office of the Governor's Legal Counsel in charge of the initial procurement when their immediate family had a financial interest with one of the awarded hotels, which was publicized in local media articles."
OPA Report No. 21-06 continued on to state the Pacific Star Hotel's "mortgage was with a local bank that the OOG's Legal Counsel was previously  employed at and his immediate family is currently employed with and owns, which would be a conflict of interest as identified in 5 G.C.A. § 5628 (a)."
Bait and switch
Months passed and pressure mounted from senators and the media for Mr. Camacho to act on the Office of Public Accountability's findings. Finally the attorney general late last year filed a complaint for declaratory relief in the Superior Court of Guam. The complaint was made against four contracts the governor executed.
In an accompanying news release and despite the lawsuit, Mr. Camacho defended the governor's extraordinary procurement authority during public health emergencies.
Asked why prosecutors decided not to pursue a criminal case against Mr. Huynh based on the OPA report, the AG's spokeswoman, Carlina Charfauros said, "Criminal wrongdoing has not been found."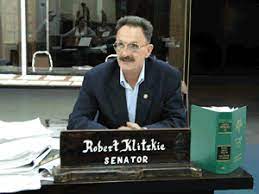 Mr. Klitzkie Monday and through his attorney, former attorney general Douglas Moylan, entered a Motion to File Amicus Curiae Brief in the case. According to Cornell Law, amicus curiae is Latin for 'friend of the court.' Frequently, a person or group who is not a party to an action, but has a strong interest in the matter, will petition the court for permission to submit a brief in the action with the intent of influencing the court's decision."
"In essence what the Attorney General did was to create a 'straw man' to mount a defense of the Governor's potential misfeasance of malfeasance in the procurement of several hotels for quarantine or isolation purposes. Because the Attorney General's so-called complaint does not name real defendants, does not allege a case or controversy, purports to be an in rem action when there is no prayer for title or possession of a res, there is no respondent to challenge this squandering of judicial resources."
Case needs a defendant
The failure of the AG to name defendants makes an amicus curiae brief all the more important in this case, Mr. Moylan wrote on behalf of his client.
"In a traditional declaratory judgment a defendant exists in order to defend against and to inform trial courts of important issues, cite fundamental errors in the action lacking jurisdiction and promote judicial economy by preventing the trial court from wasting its valuable time and resources in spotting procedural or substantive errors," the Klitzkie motion states.
Illegal expenditure of taxpayer funds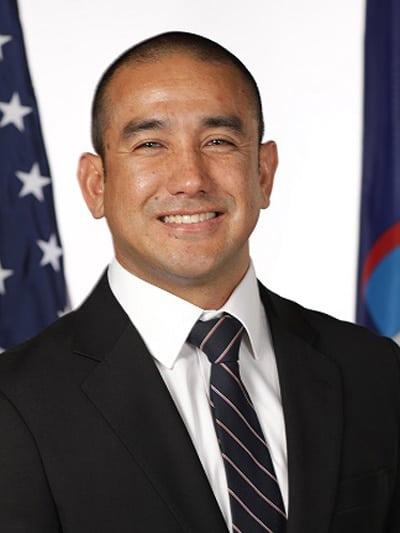 "This action presents significant reasons to order amicus curiae briefing, such as the action having no defendant, another attorney providing arguments that a defendant's counsel would normally contribute and especially matters of great public importance regarding allegations of illegal expenditure of taxpayer funds," the Klitzkie motion reasons. "They not only involve the Court's jurisdiction and justiciable matters, but involve whether a wrongdoing occurred in the expenditures of taxpayer funds by top Executive Branch Officials, seemingly to 'whitewash' any wrongdoing by artfully designing their pleading herein."
The artful design Mr. Klitzkie points out to the court is the attorney general's request for declaratory judgment on a matter of law not contested by the public auditor disguised as a lawsuit with no actual person to point out the purposeful flaw of the argument itself. Essentially, the former senator is calling out corruption, where he believes the AG is actively concealing it.
In essence, the AG set up the lawsuit without an opponent to secure a victory on his interpretation of the governor's emergency powers, and make it appear he had settled the alleged criminal conduct of his friend, Huynh; when, in fact, that matter was not brought before any court.
"If this action is allowed, [the attorney general] will likely file more similar actions in the future lacking a case or controversy in order to essentially obtain judgments protecting their actions, and farming out duties to issue opinions to the Judiciary, properly that of the Attorney General," the Klitzkie motion warns.
Instead, the motion states, "As the Chief Legal Officer, the Attorney General must either: 1. take action by bringing a civil and / or criminal action to enforce the law against a government official who has or will break the law, 2. find that no low has been broken, or 3. decide that a law has been broken and choose not to prosecute it under the Attorney General's prosecutorial discretion."