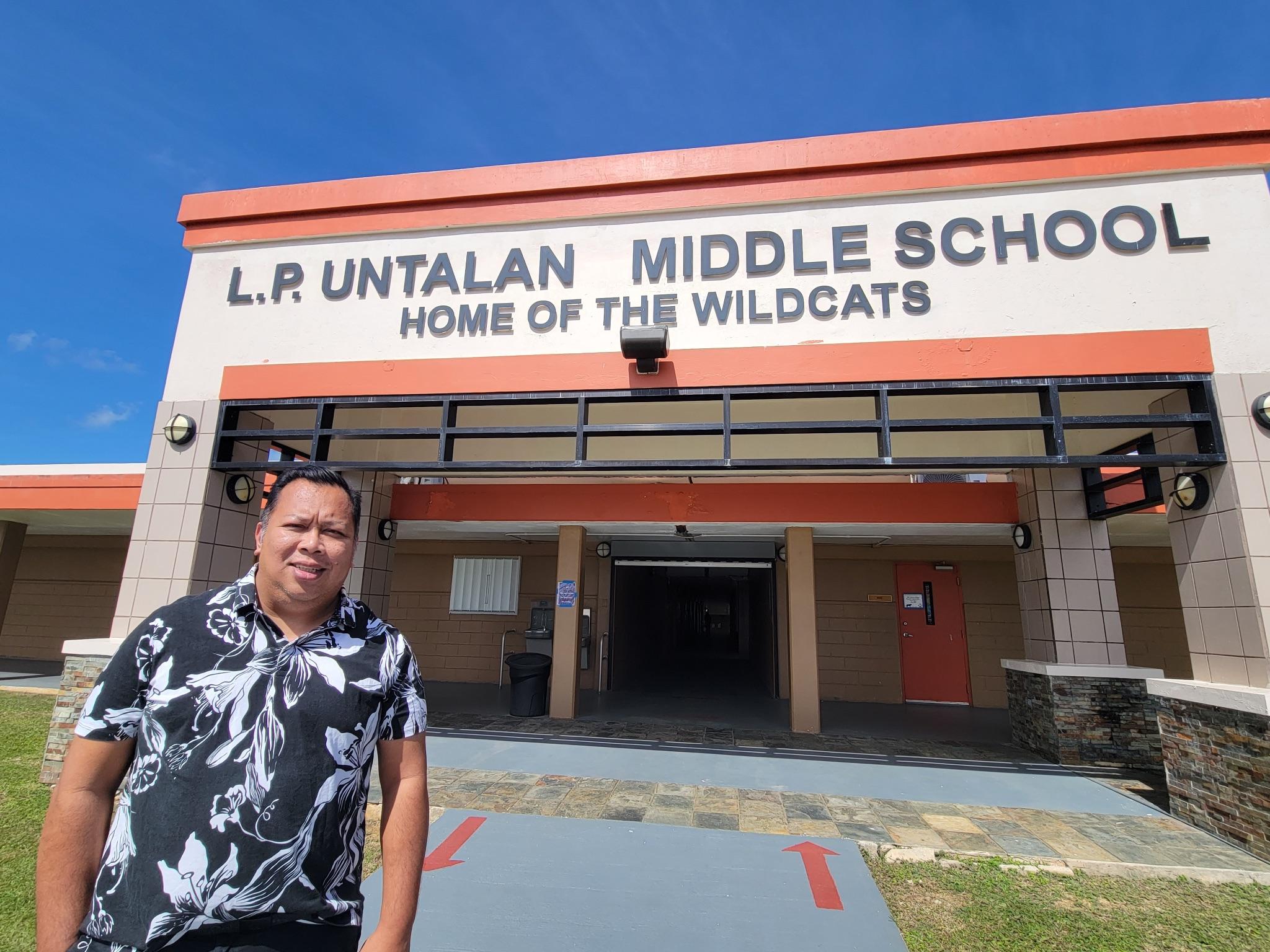 The Guam Department of Education (GDOE) proudly announces that Mr. Rodney A. Pama, an educator at Luis P. Untalan Middle School, has been nominated for the Patricia Behring Teacher of the Year Award.
The Patricia Behring Teacher of the Year Award, also known as the National History Day Teacher of the Year Award, recognizes teachers who demonstrate a commitment to engaging students in historical learning through the innovative use of primary sources, implementation of active learning strategies to foster historical thinking skills, and participation in the National History Day Contest.  Each National Day affiliate can nominate one high school and one middle school teacher for this award.
The national winner will be selected by a committee of experienced teachers and historians, and announced on Thursday, June 15, 2023, at the National History Day National Contest Awards Ceremony in College Park, Maryland. Nominees' work must clearly illustrate the development and use of creative teaching methods that engage students in history and help them make exciting discoveries about the past. Along with national recognition, the winner of the Patricia Behring Teacher of the Year/National History Day Award will also receive $10,000.
Mr. Pama was also recognized last week Friday by the Robert Taitano Micronesian Area Research Center (MARC) – a National History Day affiliate – for his participation in the 2023 Guam History Day Competition: "Frontiers in Guam's History:  People, Places, Ideas."
Mr. Pama is a Social Studies teacher who fosters a learning environment where history, government, and geography become alive.  His dream is to help develop every student into a global citizen ready to change the world. With 25 years of experience, Mr. Pama remains a passionate educator.
Congratulations, Mr. Pama!
____
The information above came directly from a news release from the GDOE.