The campaign committee to re-elect Gov. Lou Leon Guerrero and Lt. Gov. Joshua Tenorio issued a statement in reaction to the announcement by their sole opponents in this year's gubernatorial election thus far.
Shortly after 12:30 p.m. Tuesday, former two-term republican Gov. Felix Camacho and Sen. Tony Ada announced their bid for Adelup. They were introduced by former Gov. Eddie Calvo.
The Lou & Josh 2022 campaign released the following statement: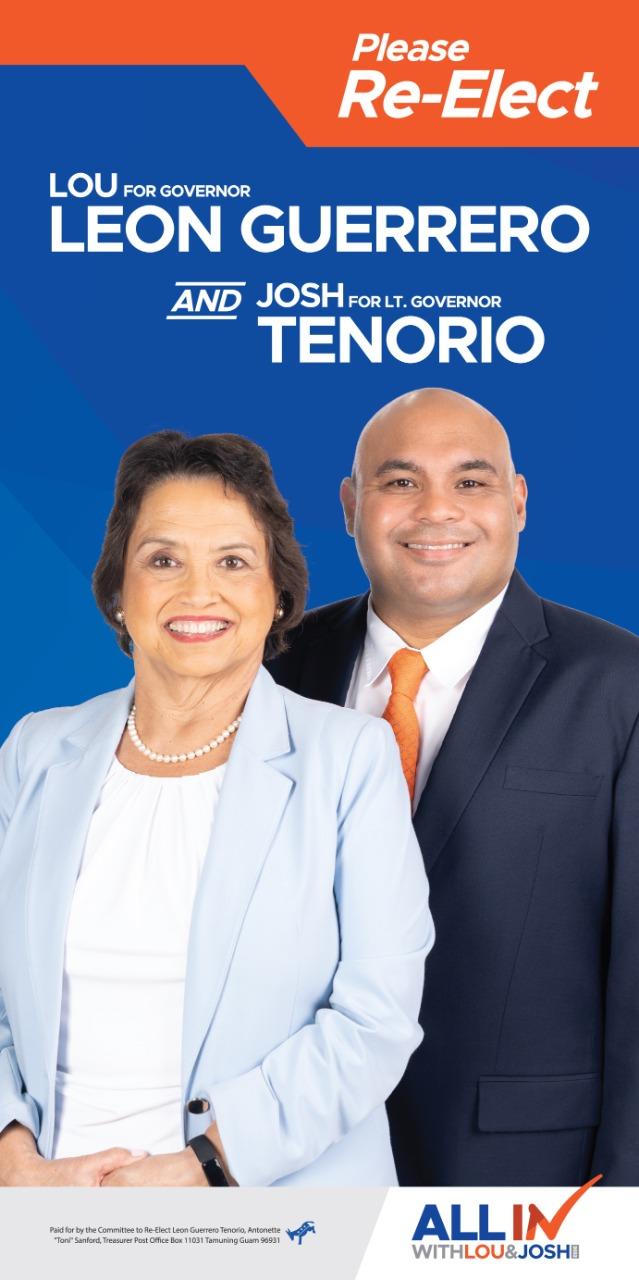 "We welcome the opportunity to put our record up against his. We are all in the midst of the most difficult times in Guam's modern history. We continue to be focused on the people and their needs, maximizing the $1.5 billion in critical federal assistance for our people, aggressively moving ahead with hundreds of millions more in infrastructure assistance that will bring new jobs and save our economy, all while continuing to protect the precious health and safety of our people during this COVID pandemic.
"Our campaign is focused on moving forward. There will continue to be tough challenges for our island and our people, and the voters will need to judge who is the best team to lead us through these hard times. We are confident that in the months ahead, Guam will see our ongoing commitment through our actions. We are ALL IN this together."