Another former Guam senator becomes pariah in the CNMI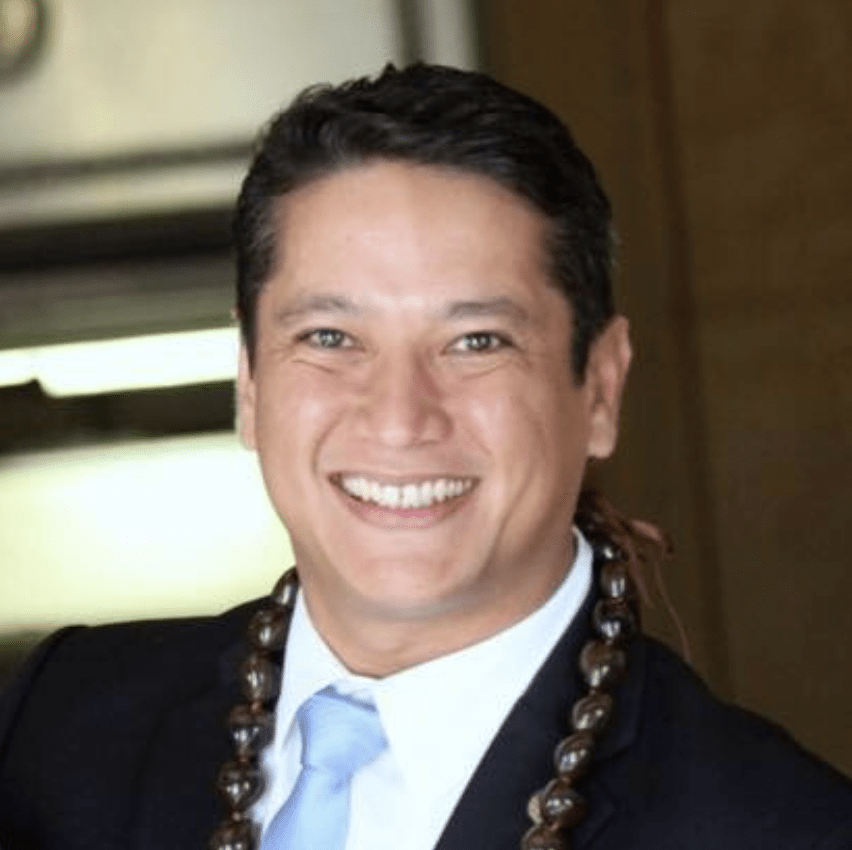 The CNMI's ex-customs chief, Jose Mafnas, took his firing to federal court and this time sued Gov. Ralph Torres's chief of staff, former Guam Sen. Wil Castro. Attached to his lawsuit in the U.S. District Court of the Northern Mariana Islands are screenshots of two streams of messages, one of which appears to include the governor's ex-sister in law, who also is Mr. Mafnas's niece.
Secretary of Finance David Atalig, Jr. terminated Mr. Mafnas as customs director on July 21 and purportedly transferred him to the Department of Commerce under a position that does not exist in the CNMI's civil service system. Mr. Mafnas then sued Mr. Atalig and the CNMI government in the Superior Court of the CNMI before withdrawing that lawsuit and filing the new complaint in federal court.
In the local court complaint, Mr. Mafnas made reference to written records, where Mr. Castro purportedly threatened to retaliate against Mr. Mafnas if he does not support Gov. Torres's reelection bid this year. Mr. Mafnas is a known supporter of one of Mr. Torres's rivals for governor, Lt. Gov. Arnold Palacios.
"Mr. Mafnas's constitutional right to vote freely and as he sees fit has been under fire for months, with a recent written communication/threat coming from the incumbent governor's Chief of Staff to Mr. Mafnas's niece on May 22, 2022, that if Mr. Mafnas 'is with the governor, in terms of the vision, then it is all good' and that the Chief of Staff, apparently speaking for the governor, sees no ethical conflict in removing a person who is 'unwilling or incapable of executing the executive direction,'" the local lawsuit stated.
"The incumbent governor's Chief of Staff in a written communication to Mr. Mafnas's niece also threatened that if '[Mr. Mafnas] fuhks (sic) with my Governor I'll fire him myself,'" the local lawsuit continued. When Mr. Mafnas directly engaged the incumbent governor's Chief of Staff in a written communication to address these comments, the Chief of Staff replied: 'Director, I've been a winner and a loser. But I've never lost a civil service battle.'"
The new lawsuit in federal court contains screenshots of two WhatsApp message conversations containing these quotes.
On one screenshot are the lines quoted above purportedly from Mr. Castro on May 22, 2022. In the background of the second screenshot is the image of who appears to be Gov. Torres's ex-sister in law, Rowina Ogo. It appears from the screenshot that the screenshot was taken of her WhatsApp conversation with Mr. Castro.
The conversation reads:
[CASTRO (allegedly)]: I'm not here to make friends or run for office. I'm here to protect n secure My Governor. For the record I don't talk shit about anyone. I call it like I see it. If he's with Gov in terms of the vision then we're all Gud.
[OGO (allegedly)]: No you don't, but your ethics could get you terminated [The screenshot shows this message was in reply to an earlier text from (allegedly) Castro, which reads: Sorry I don't report to you]
[CASTRO (allegedly)]: Agreed I must be more careful. But there's no ethical conflict when the chief of staff decides if someone is unwilling or incapable of executing the executive direction. Simple. This is not my first rodeo.
[OGO (allegedly)]: To secure him look carefully and secure the people who say are with him because I've been catching them.
'The Commonwealth was not founded on the executive direction of Wil Castro'
"But the Commonwealth and the United States of America are not founded on "the executive direction" set forth by Defendant Castro," Mr. Mafnas's memorandum of law in support of his motion for temporary restraining order states. "Instead, the American republic was founded on a set of beliefs, among them the belief that all people have fundamental rights, including freedom of speech, freedom of assembly, and due process of law."
That due process, and Mr. Castro's political free speech are the basis for his verified complaint in the NMI District Court. According to the complaint, Mr. Mafnas's firing was purely political and in retaliation for his outward support of Gov. Torres's opponent, Mr. Palacios.
"Upon information and belief," the federally-filed documents state, "this was done at the order of Defendant William M. Castro, as the Chief of Staff to the incumbent Governor, to Plaintiff's then-supervisor, the Secretary of Finance.
"It has been no secret that Plaintiff is a supporter of the independent Palacios-Apatang gubernatorial ticket for the CNMI November 2022 General Election, which ticket is running against the incumbent governor. Plaintiff has been publicly supporting the incumbent governor's gubernatorial opponent outside of the workplace by appearing at events, fundraisers, and roadside wavings in the recent months of 2022. These threats by the Chief of Staff and the retaliatory reassignment of Plaintiff occurred shortly thereafter, in line with the promises made by the Chief of Staff that if Plaintiff continued with his actions and continued to "fuhk" with the Governor (as articulated by Defendant Castro), Defendant Castro would see to it that Plaintiff would be fired. In no uncertain terms, Defendant Castro made it clear that Plaintiff's employment would only be "all gud" as long as Plaintiff was "with the Gov." And if Plaintiff continued to be unwilling to execute the executive direction of supporting the incumbent Governor, then Plaintiff would be subject to actions to terminate him, caused by Defendant Castro and at his order."
The federal lawsuit seeks judicial relief under, among other statutes, the federal law on civil action against the deprivation of rights, 42 USC §1983, which states: "Every person who, under color of any statute, ordinance, regulation, custom, or usage, of any State or Territory or the District of Columbia, subjects, or causes to be subjected, any citizen of the United States or other person within the jurisdiction thereof to the deprivation of any rights, privileges, or immunities secured by the Constitution and laws, shall be liable to the party injured in an action at law, suit in equity, or other proper proceeding for redress, except that in any action brought against a judicial officer for an act or omission taken in such officer's judicial capacity, injunctive relief shall not be granted unless a declaratory decree was violated or declaratory relief was unavailable."
The complaint itself names Ms. Ogo and Mr. Castro as the persons communicating in the WhatsApp messages. The complaint also argues that Mr. Mafnas did, in Castro's words, "fuhk" with his governor by outwardly supporting Torres's opponent, thus leading to Mr. Mafnas's firing.
Second senator from Guam to cause uproar in the CNMI
Mr. Castro has quickly become a pariah in the Commonwealth following the news of his alleged threats of political retaliation against Mr. Mafnas. "Go back to Guam," one commenter wrote. "How dare you come here and start pushing your weight around threatening our people," another Saipan resident wrote.
Mr. Castro's former colleague, former Guam Sen. Carmen Fernandez, also caused waves in Saipan during her tenure as head of Northern Marianas College and into the controversy involving Imperial Pacific International (CNMI) LLC. The two former Guam senators worked together at the University of Guam prior to their stint in elected politics on Guam. Both lost their elections on Guam before moving to Saipan.