Gov. Lou Leon Guerrero will be keeping her mask mandate on the island, at least for the near future. But, she is open to the discussion.
"At this time and as we continue to battle an Omicron-driven surge, it would be premature to lift any additional restrictions," governor's director of communications Krystal Paco-San Agustin said. "Once Guam's situation improves and stabilizes, Gov. Leon Guerrero has expressed that she remains open to all the options available. For now, the mask mandate remains."
Only four state- and five territorial governors, including Guam's, continue to require the wearing of masks indoors. The governor of Washington reportedly will lift his state's mask mandate today.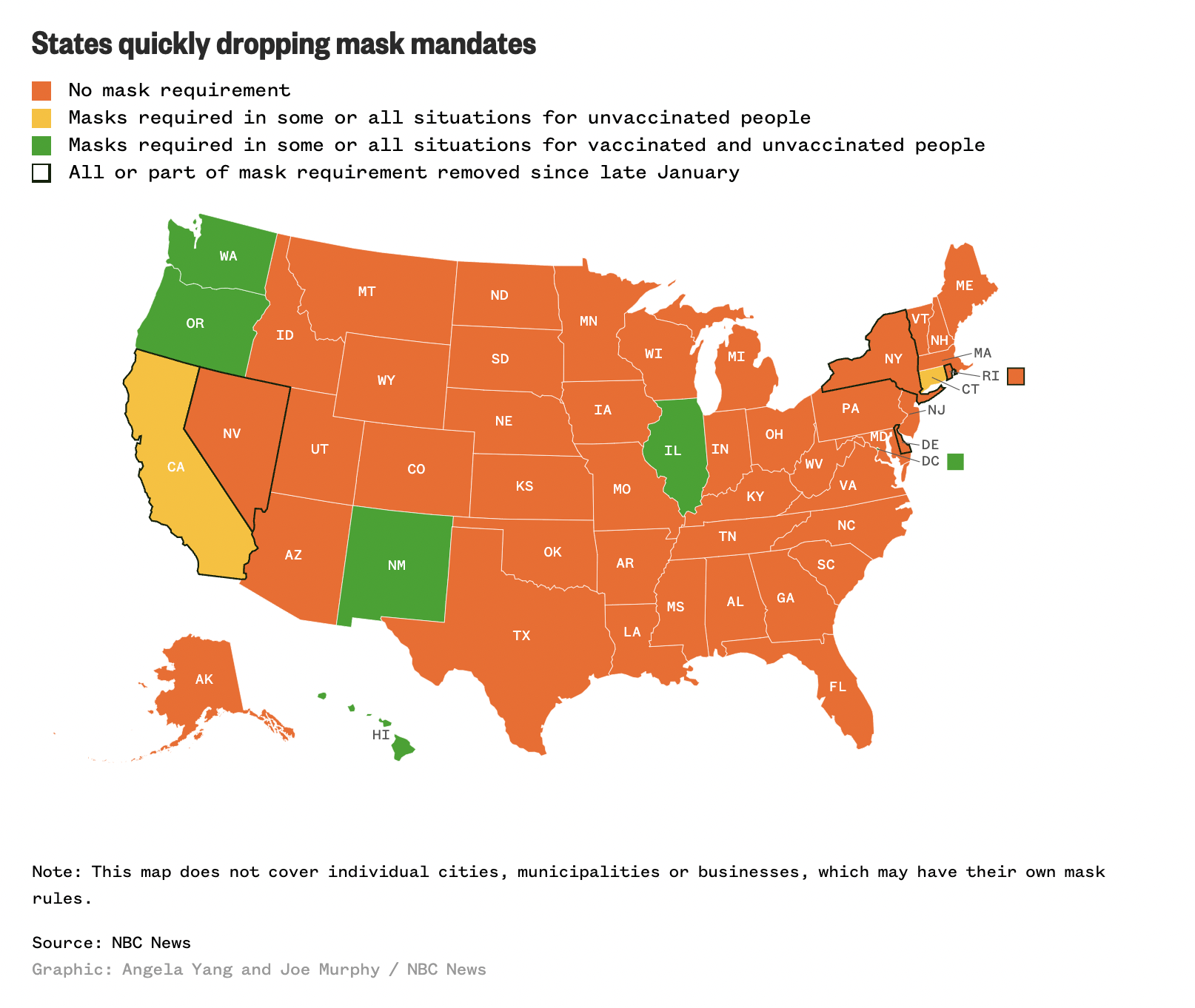 "With vaccines, boosters and effective treatment options widely available, we have the tools we need to protect ourselves and keep our fellow New Mexicans safe," New Mexico Gov. Michelle Lujan Grisham, a Democrat, said in a statement.
Those same vaccines, boosters, and "effective treatment options" also are available on Guam.
"Gov. Leon Guerrero has always stayed firm on her position on masks," Ms. Paco-San Agustin said of the mask mandate. "At this time, there are no changes to the mask mandate."
CDC: Mask wearing important; Cloth masks not that effective
The U.S. Centers for Disease Control – the agency Ms. Leon Guerrero largely has followed in composing her public health emergency policies during the pandemic – released a report February 11, 2022 regarding mask use. Among the findings were that the "Consistent use of a face mask or respirator in indoor public settings was associated with lower odds of a positive SARS-CoV-2 test result." A 'respirator' is an N95 or KN95 face mask.
According to the study, wearing an N95 or KN95 mask indoors reduces the odds of catching the virus by 83 percent. But the mask has to fit well, and you can't take it off in the room. Those odds shift significantly with the use of a surgical mask. But the odds of catching the virus indoors are relatively high, when a person wears a cloth mask, according to the study.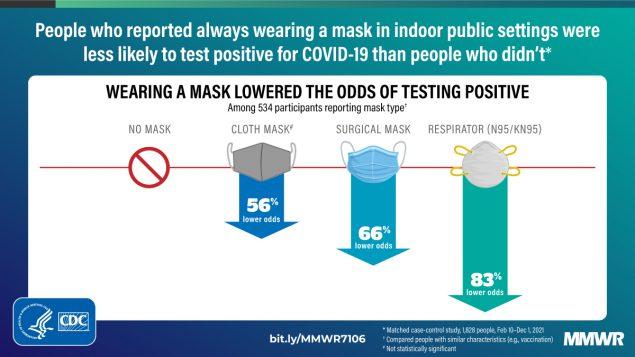 "Well-fitting face masks and respirators effectively filter virus-sized particles in laboratory conditions, though few studies have assessed their real-world effectiveness in preventing acquisition of SARS-CoV-2 infection," the study states. "These findings reinforce that in addition to being up to date with recommended COVID-19 vaccinations, consistently wearing a face mask or respirator in indoor public settings reduces the risk of acquiring SARS-CoV-2 infection."
The study was completed in December, and admittedly did not take into account the Omicron surge.