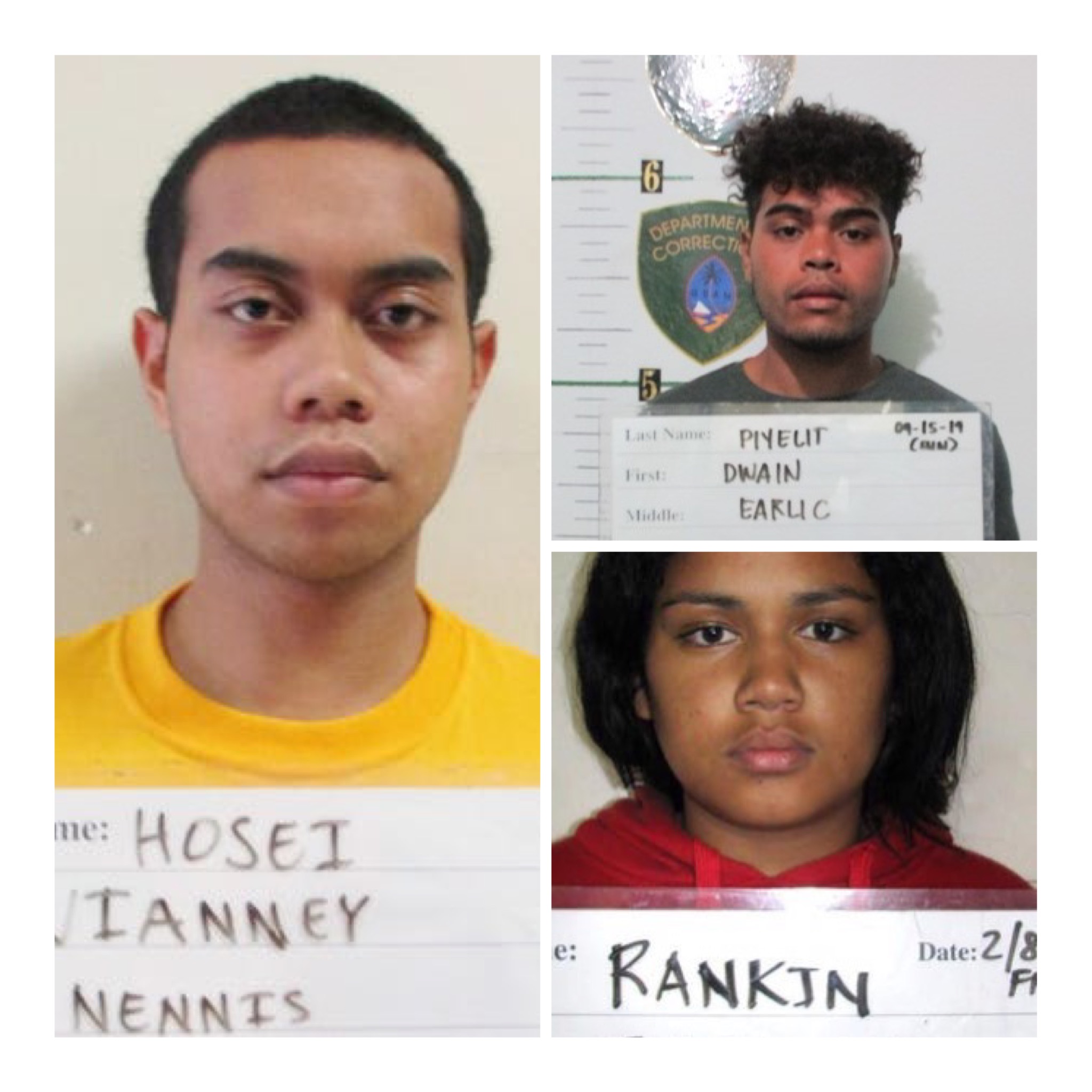 The attorney general of Guam is getting justice for a woman, who was raped when she was 16 in November 2018, by three men, one of whom recorded the rape. In the video recording, he is heard saying, "I feel like a rapist."
Dwayne Piyelit was sentenced to six years in jail following his guilty plea, along with Burton Borja and Joleen-Lee Rankin. Borja and Piyelit, along with Vianney Nennis Hosei took the girl from a barbecue, got her drunk, then raped her. Borja and Piyelit pleaded guilty and testified against Hosei at trial. According to prosecutor Christine Tenorio, Borja was helpful, but Piyelit was not. Ms. Tenorio asked the court for the maximum in the sentencing range, and the court agreed. Borja received only a three-year sentence.
Rankin was sentenced to time served. She did not participate in the rape, but pleaded guilty to taking and distributing the video pornography after obtaining Piyelit's phone and sending the video of the rape to herself via Facebook messenger. She then shared the videos with others some time after Christmas 2018. Ms. Rankin faced between one and four years in prison for her crimes, but cooperated with the prosecution. In the end, the victim asked that Ms. Rankin not spend any more time in prison.
Mr. Hosei was convicted by a jury in April and faces a minimum of 16 years behind bars. He will be sentenced October 29 this year.
Attorney Tenorio said, "I want to recognize the strength of the victim, who not only had to endure reliving the incident during trial, but who endured the attempts made to blame her for this terrible crime. The sentences imposed by the court show that alcohol does not excuse this type of reprehensible behavior and that anyone who takes advantage of a physically helpless individual will be sentenced accordingly."
Read below the criminal indictment against Piyelit, Hosei, Borja, and Rankin, the magistrates complaint against Rankin, and the sentencing memorandum for Piyelit: