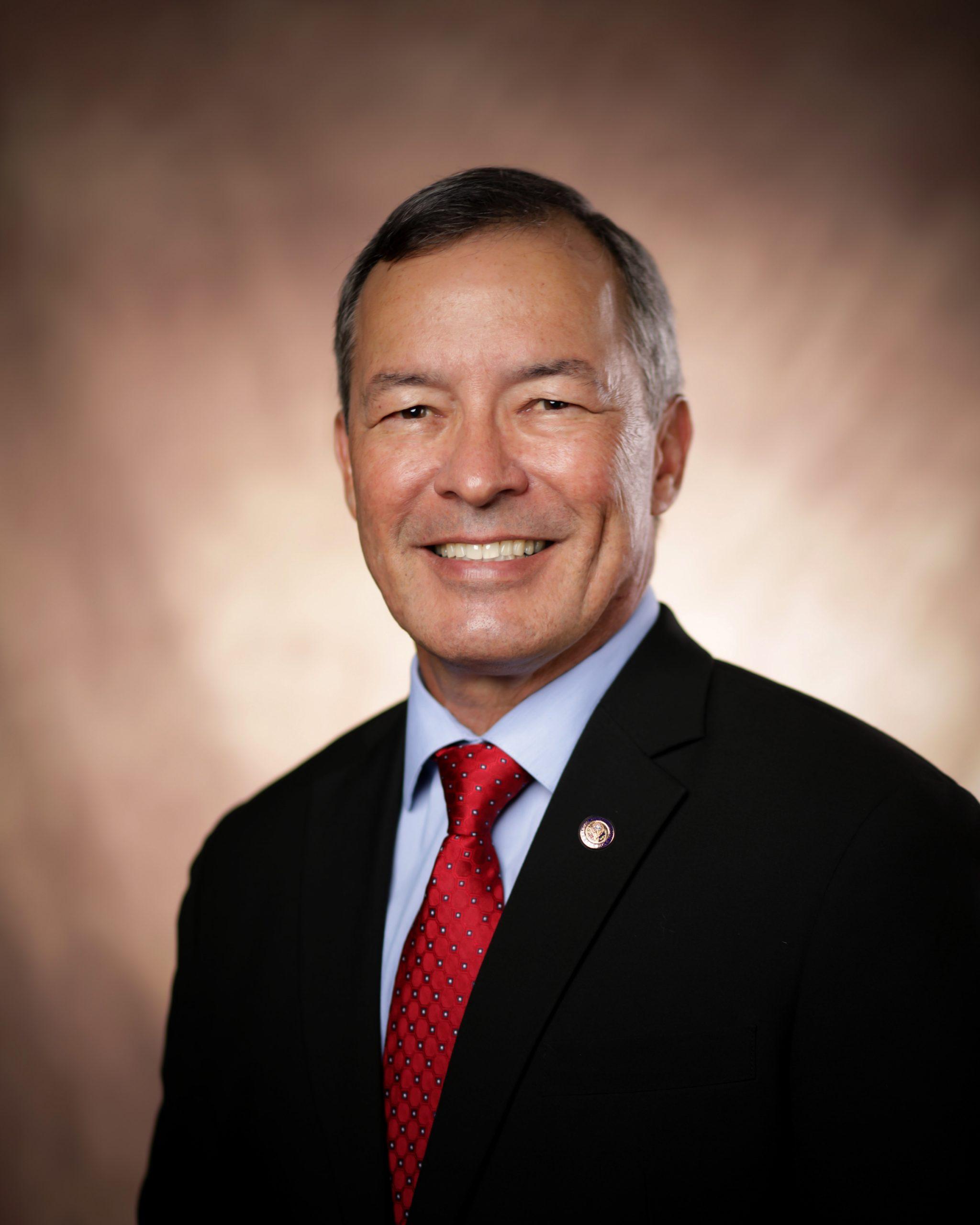 Sen. Jim Moylan wrote to Gov. Lou Leon Guerrero today, pressing the governor on a number of issues ranging from violent crime to illegal drugs importation. The letter was pointed, and continues a growing concern about the reduced price of meth and the increased use of fentanyl. The senator also asked whether there are any efforts to deport illegal immigrants, especially those with previous convictions for violent and sex crimes.
We provide Mr. Moylan's full letter below:
Dear Governor Leon Guerrero;
Whether it was discussions on the parade grounds, social media, or even when I visit a grocery store or gas station, one of the most common concerns that island residents share with me is that they don't feel safe anymore. It is evident that we have a serious drug problem on Guam which is resonating into so many other crimes, from domestic violence and sexual assault to robbery and even murder. Many are also concerned that the recent arrival of illegal immigrants through Guam's waters is also correlated to drugs.
When the cost for a gram of meth has reduced in the last 4 years, we have a serious problem. What is even more concerning is that we are not seeing sweeping action from your administration to address these problems. As a lawmaker who's entrusted with the responsibility of checks and balances, I would like to simply ask what your administration's plan is to improve public safety and make island residents feel safer. Yes, this question and letter seems repetitive, because it is exactly what I asked for months back in 2019 when we saw an increase in crime and no real action to improve public safety in your first year in office.
Considering the circumstances, I would like to seek answers to the following questions from your office, and we hope we can obtain some sincere responses, and more importantly find reasonable solutions to address this crime calamity. The questions include:
1. Will your administration prioritize the construction, or at least the A&E design for the Customs Screening Facility near the Port Authority of Guam, along with the procurement of an X-Ray portal? I have been advocating for the construction of this facility for more than 2 years and have not only introduced multiple measures to initiate the process but have sent you many letters. Of course, the letters never get answered, but the reality is that a working facility will greatly reduce the importation of illegal drugs entering our seaport, which experts have indicated is a primary source of entry for meth and fentanyl. With a surplus of funds sitting in the General Fund, why is this project not a priority of your administration?
2. Why did your administration dismantle a drug task force when it started in 2019? What efforts will your administration pursue to address this drug epidemic?
3. After numerous inquiries from our office in 2019, your administration finally introduced a series of proposals in 2020 as part of your public safety plan. However,
1). Nothing ever materialized from any of those measures, and
2). Your administration never followed up.
This was also a period where there was a super majority of Democrats in the legislature, thus passing the measures shouldn't have been a challenge. So, my question is, if they were important, why were they not aggressively pursued?
4. Why weren't those measures reintroduced in 2021 when the 36th Guam Legislature swore in? Once again, if they were important measures and part of your administration's public safety plan, why were they placed in the bottom of the pile, even as crime numbers were rising?
5. Your administration has not introduced a single measure associated with public safety, or even recommended lawmakers to pursue one of your plans after your State of the Island address, despite making note of the issue in one of your statements. Is public safety not a priority of your administration?
6. You recently went on record stating that Guam is safe, do you still believe in this statement?
7. Would you consider the deportation of illegal immigrants who are convicted of heinous crimes such as murder or sexual assault, as was a practice of the previous administration? If not, what is the reason?
8. If the recently discovered boat which carried the illegal immigrants did not enter a port of entry, how is it that your administration can't do anything? Furthermore, what is the plan of your administration in addressing this problem, as doing nothing, or even publicly stating that nothing can be done, could open a huge pandora box with other immigrants entering our shores. If they are bringing drugs or engaging in human trafficking in the process, this will create greater challenges for our island. So once again, what is your administration doing to address this problem?
Governor, I am not interested in learning of the number of new law enforcement officers that are undergoing new cycles, the expeditious hiring process of law enforcement officers, or even pay raises the officers received. Public Laws have been enacted by you on legislation which was initiated from my office to address the recruitment, hiring and retention of law enforcement officers. This includes P.L. 36-54 which mandates annual training for GPD, CQA, DOC, and GFD. What I am interested in are the answers to my questions.
As a former DOC parole officer, I am and always have been an advocate for law enforcement officers and will continue to prioritize public safety matters if I am fortunate enough to represent Guam in the nation's capital next year. I want to work with you and am not interested in petty politics. Our community is counting on their government leaders to put aside differences and make Guam safe.
Governor, I look forward to your responses to my questions. I also hope that we can work together in combating this drug epidemic. Since 2019 the cost of a can of spam has increased while the cost of meth has decreased. This is a problem, and it needs to be fixed immediately. Not as a re-election effort, but as one to truly keep our people safe. Thank you.
Respectfully, James C. Moylan