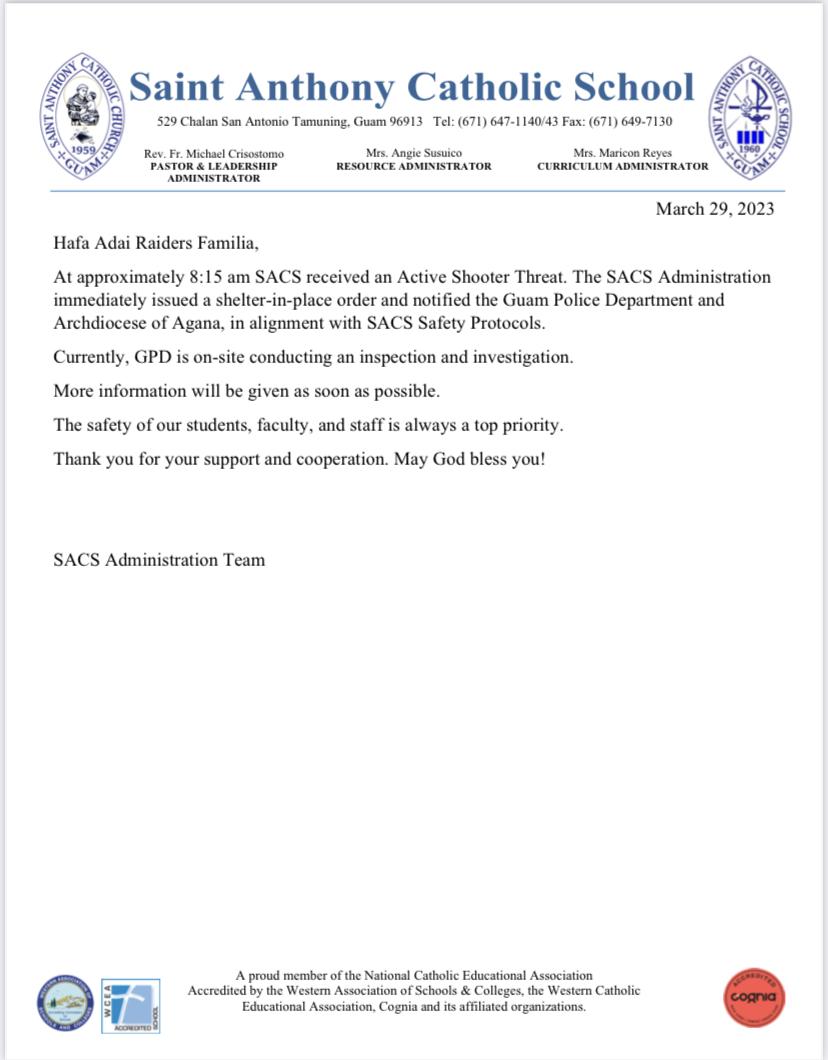 No one has reported any injuries to police as they investigate this morning's threat of an active shooter at St. Anthony Catholic School, according to Guam Police Department spokeswoman Berlyn Savella.
"At approximately 8:15 am SACS received an Active Shooter Threat," a school news release stated. "The SACS Administration immediately issued a shelter-in-place order and notified the Guam Police Department and Archdiocese of Agana, in alignment with SACS Safety Protocols."
Currently, GPD is on-site conducting an inspection and investigation. More information will be given as soon as possible.
Police are not confirming whether a gunman was on campus.
"Officers are still assessing," Ms. Savella said.