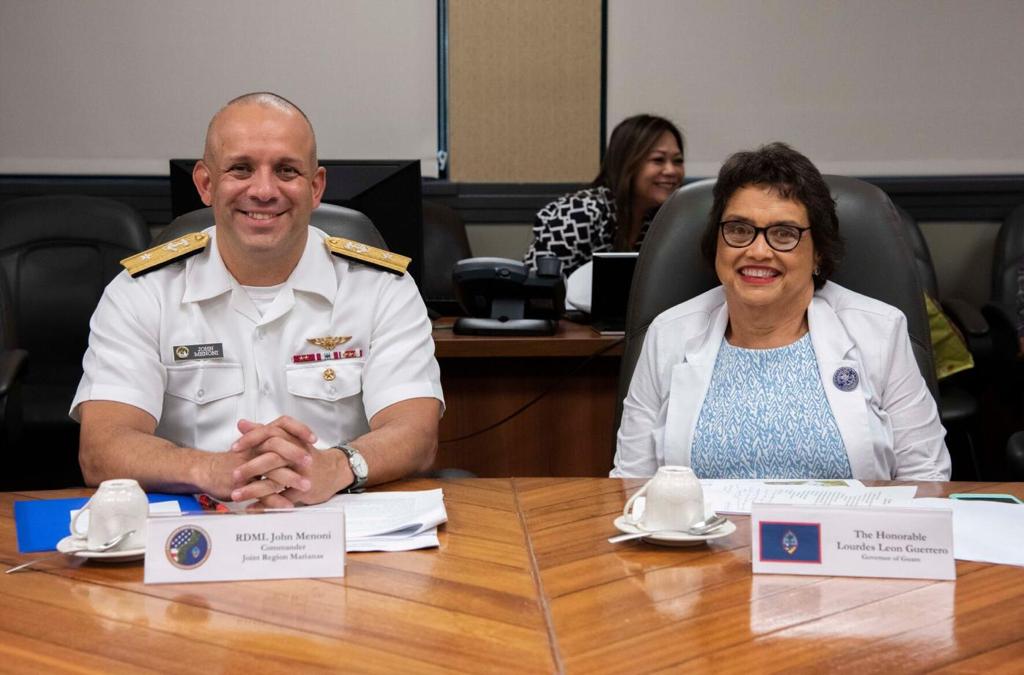 The Guam Governor's Office has no public documents proving an assertion Gov. Lou Leon Guerrero made that certain original landowners had been justly compensated by the U.S. Navy decades ago for land condemned and never returned. This is despite public statements she has made to the contrary.
Ms. Leon Guerrero wants to use land near Eagles Field in Mangilao (along the back road to Andersen Air Force Base, or Route 15, across the utilities headquarters in Fadian) for the construction of a new hospital. Despite the availability of land at Oka Point free and clear of title and meant expressly for a hospital, the governor wants to build a billion dollar facility on land GovGuam doesn't even own and, by law, will not own if returned by Congress.
According to documents the governor's office disclosed in response to a Kandit Freedom of Information Act request, the site of the proposed hospital that is situated near Eagles Field is owned by the Navy and was condemned from 18 original landowners. Ms. Leon Guerrero, in comments she made on KUAM's The Link with Chris Barnett and Sabrina Salas Matanane less than a month ago said, "[M]y research says that the owners of that property have already been compensate." She made this statement to justify her efforts to lease – rather than seek the return of – the land and to not properly compensate the heirs of the original landowners for the property they might never get back.
Kandit sought to verify the claim after a family member of a surviving original landowner, Maria Cabrera, said his mother was compensated only six cents per square meter of land the Navy took from her. Federal law dictates real property cannot be condemned by the government for public purpose without just compensation. Just compensation would have been the payment of the land at fair market value at the time it was taken. Ms. Cabrera, if her family's claim is true, was not justly compensated. And that would mean Ms. Leon Guerrero's research was wrong.
But what did she base this research on? Kandit requested the documents upon which she based her research. According to Guam law, had there been documents within the custody of the governor's office responsive to our request, the governor's office would have been required to disclose them. None were disclosed.
We have asked her spokeswoman, director of communications Krystal Paco-San Agustin, whether such documents exist; and, if not, how did the governor come to the conclusion that the original landowner was justly compensated?
Ms. Paco-San Agustin said the governor's office will need some time to respond to the inquiry.