The following is a news release from the Office of the Governor of the CNMI: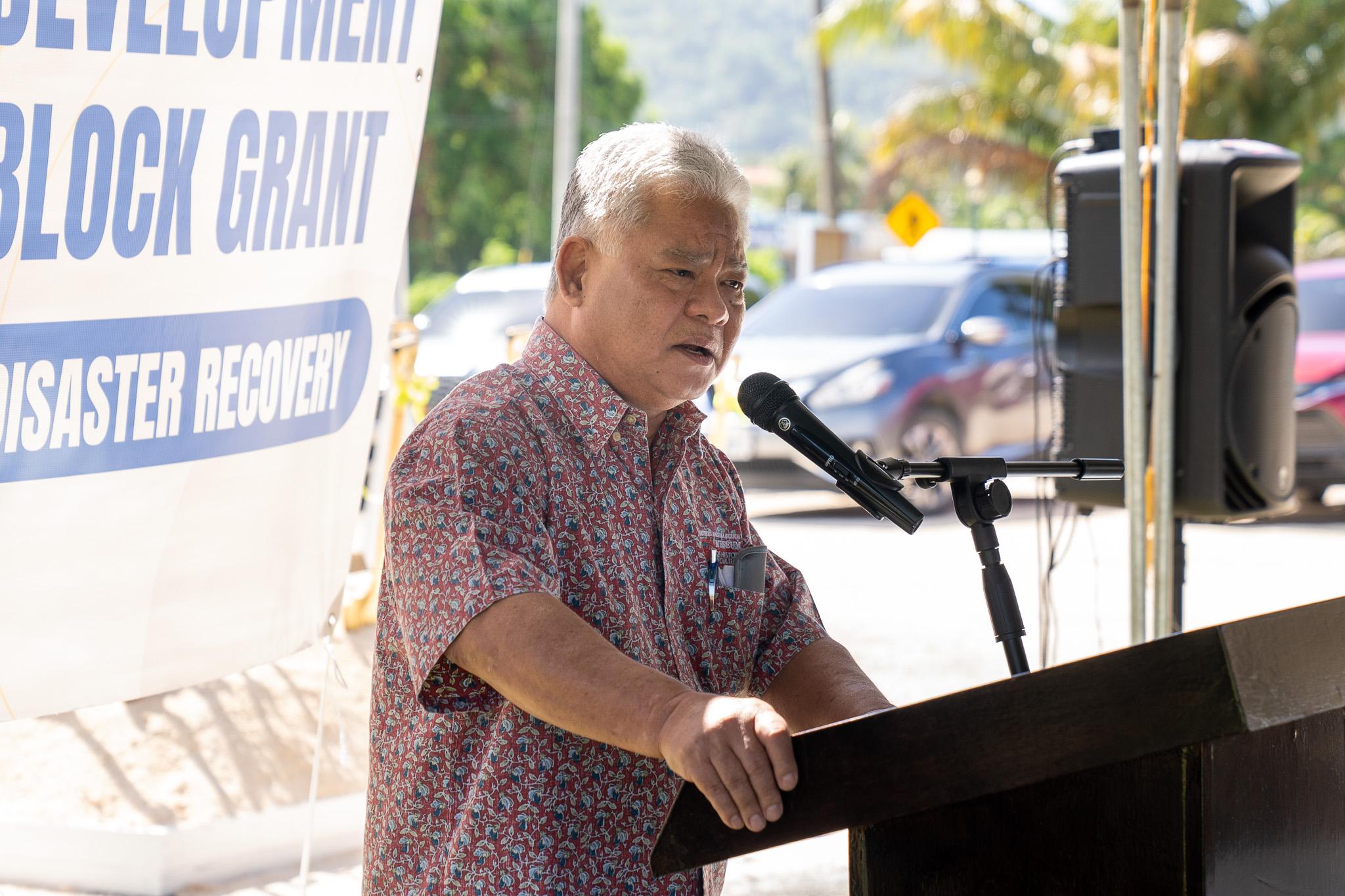 This morning, Governor Arnold I. Palacios and Lt. Governor David M. Apatang helped to lead the groundbreaking ceremony that was organized by the Northern Marianas Housing Corporation (NMHC) and the Department of Public Works (DPW) for the Beach Road Phase II, III, and IV Road Improvement Project.
This project involves the resurfacing and other improvements to a significant portion of Beach Road which will address safety issues, traffic efficiency, stormwater diversion, roadway aesthetics, and other important elements to benefit the residents and visitors to the CNMI. This project is anticipated to be completed in two years.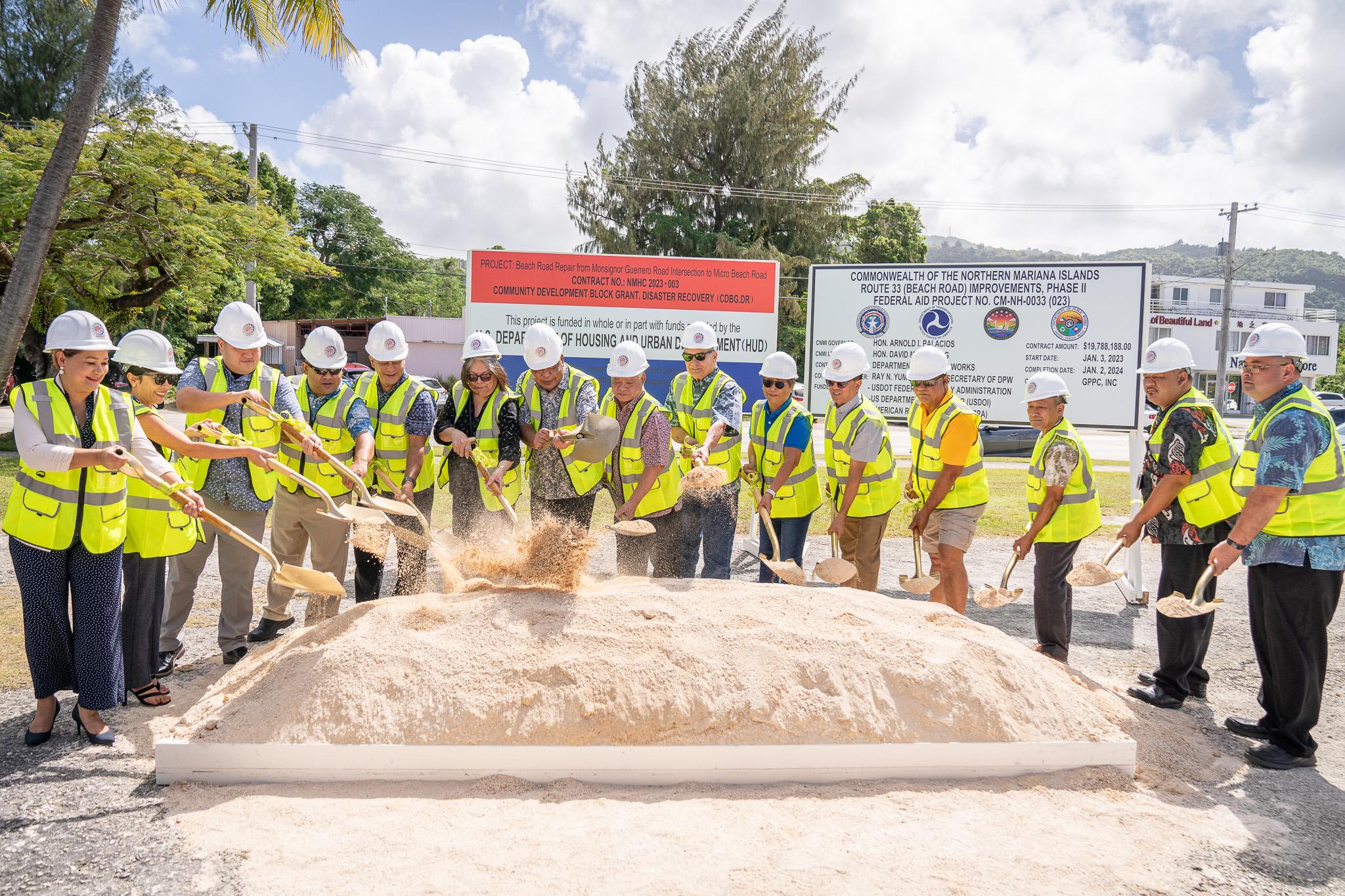 "Infrastructure development will not only help inject much needed funds into our local economy, but it will also ensure that we are replacing neglected or strained facilities that are in dire need of repair or upgrade. In addition to improving peoples' lives and livelihoods, the quality of our infrastructure will also help invite and entice new investments into the Marianas," Governor Palacios said in a written statement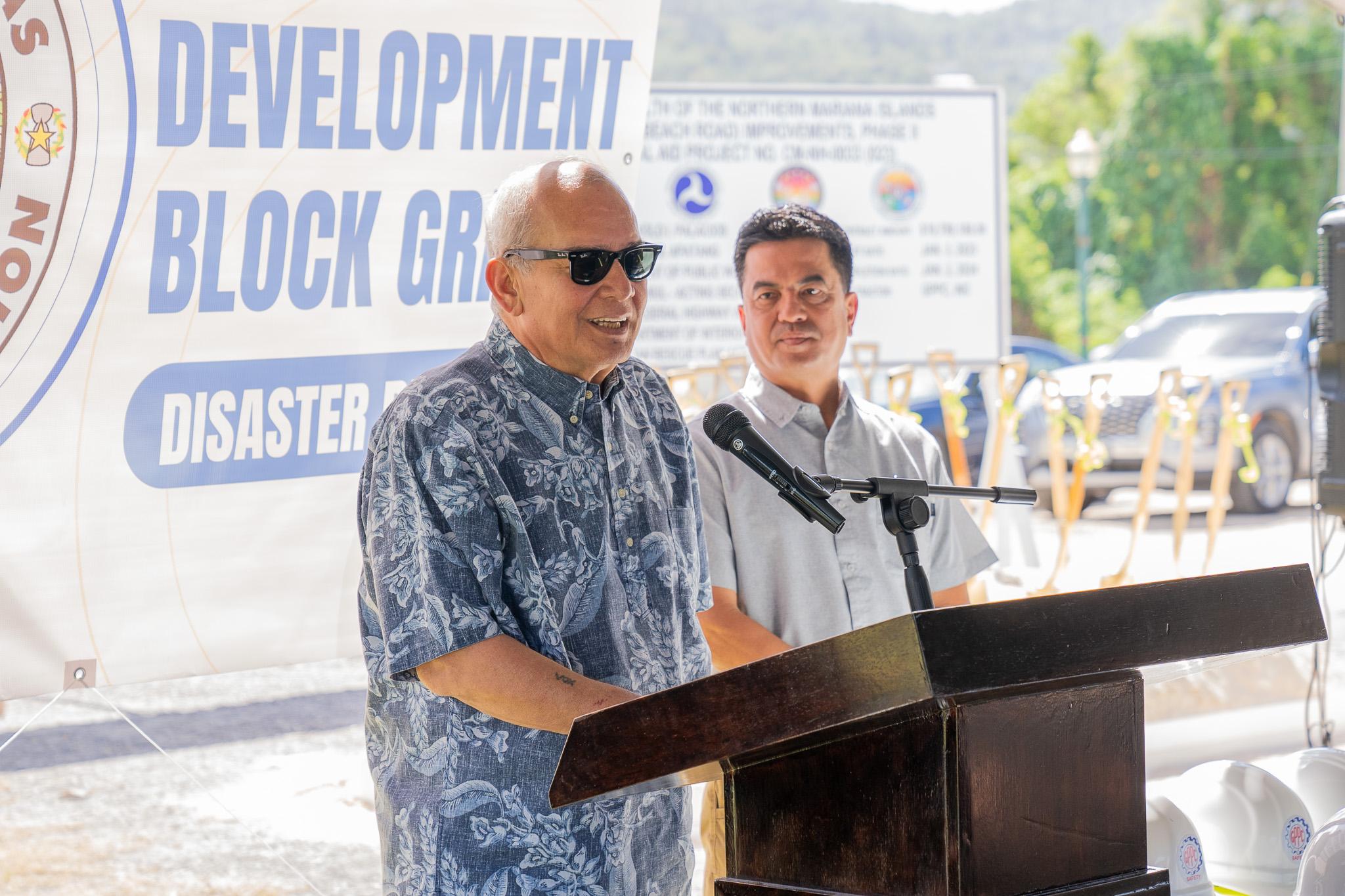 .
The Governor recognized the hard work of the NMHC CDBG-DR team, DPW, CIP and other agencies who were involved in the project. He also thanked U.S. Congressman Gregorio Kilili Sablan for his assistance in securing CDBG-DR funds for the CNMI.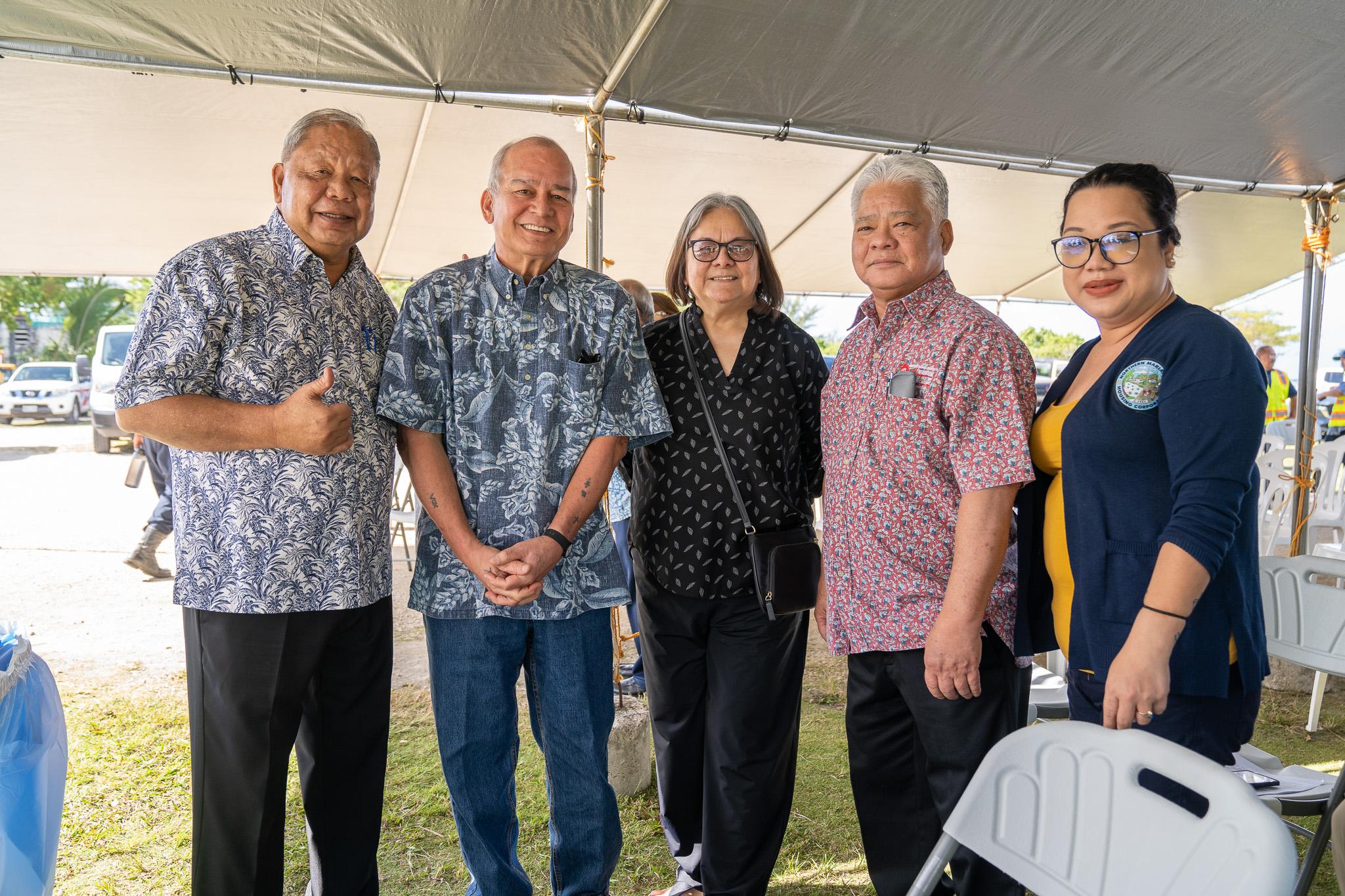 In attendance during the groundbreaking ceremony were U.S. Congressman Gregorio Kilili C. Sablan, Department of Public Works (DPW) Acting Secretary Ray M. Yumul, Northern Marianas Housing Corporation (NMHC) Chairwoman Marcie M. Tomokane, NMHC Corporate Director Jesse S. Palacios, NMHC Deputy Corporate Director Zenie Mafnas, local dignitaries, cabinet officials, partnering agencies, and private partners.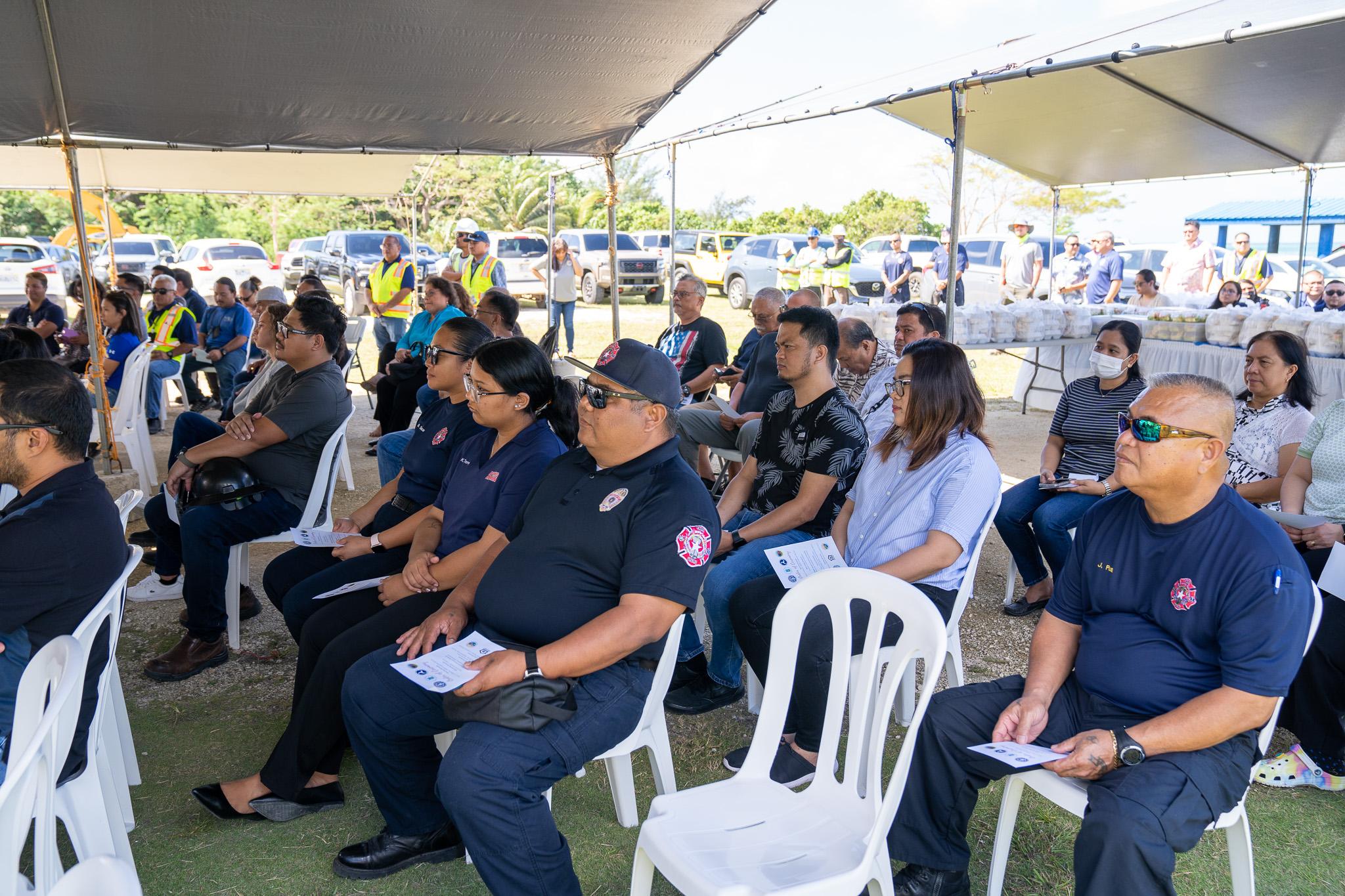 NMHC and DPW kindly ask for the public's patience and understanding during the duration of this project.