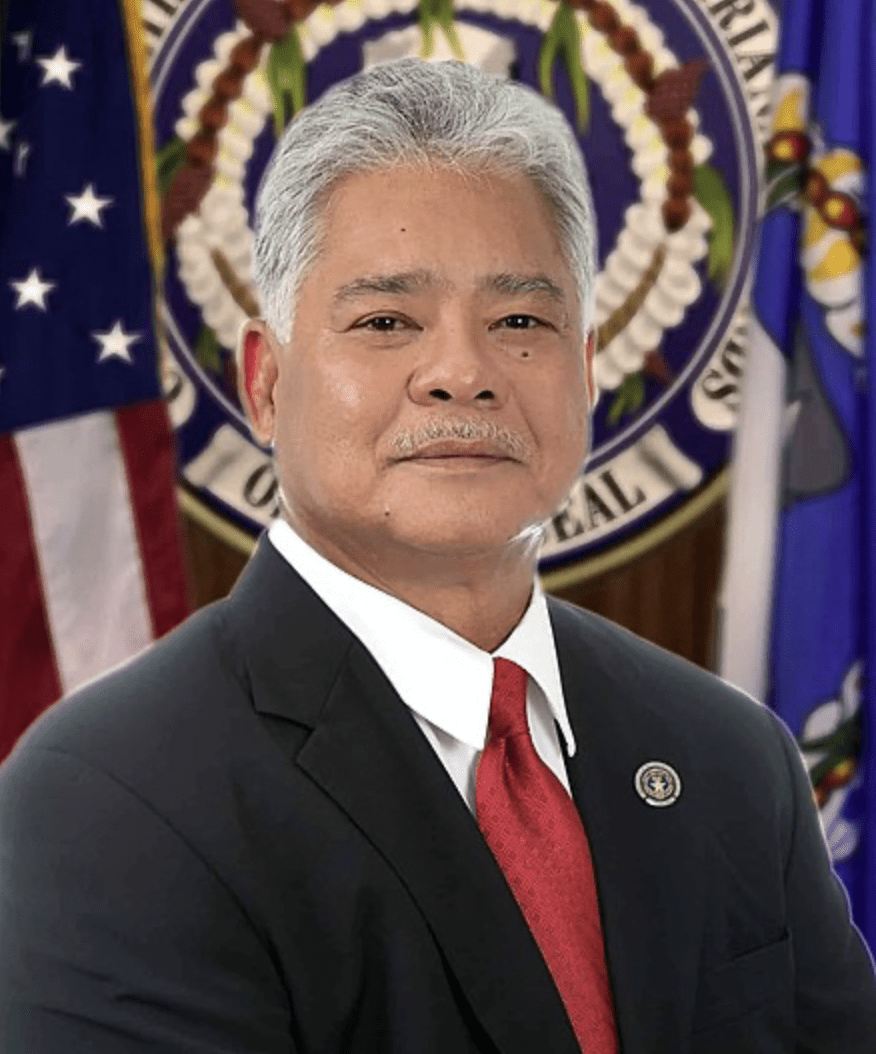 Gov. Arnold Palacios told U.S Senators in Washington, D.C. last week that criminal justice in the CNMI may be hastened if the government posts more federal agents in Saipan. He also asked Congress to afford the CNMI its own U.S. Attorney for the district of the Commonwealth.
The U.S. Department of Justice currently allocates one U.S. Attorney for Guam and the CNMI as a consolidated district. The office operates out of Hagatna, Guam. U.S. Attorney Shawn Anderson reportedly met with CNMI Attorney General Edward Manibusan two weeks ago regarding the federally-funded Building Optimism and Opportunities for Stability Together (BOOST) program.
The controversial expenditure of $17 million under the program, administered by the Bank of Saipan, lined the personal pockets of several republican lawmakers and their families, and cronies of the administration of former Gov. Ralph Torres.
Mr. Palacios's testimony to the U.S. Senate Energy and Natural Resources committee made it clear why he was asking for more federal agents and a dedicated United States Attorney in Saipan.
"The Northern Marianas would benefit particularly from a stronger Department of Justice presence, including the assignment of more federal agents based in the Commonwealth, and the appointment of a dedicated District U.S. Attorney," the governor wrote to U.S. Senators. "We seek federal assistance as well in building a robust financial management system that is tailored to the Commonwealth's needs, and in bolstering local capacity to monitor the government's finances, conduct audits, and enforce collections. My aim is to ensure that the systems are in place to deter and detect the kinds of abuses of public funds that were rampant in our recent past, and improve stewardship and accountability for these funds to secure our future."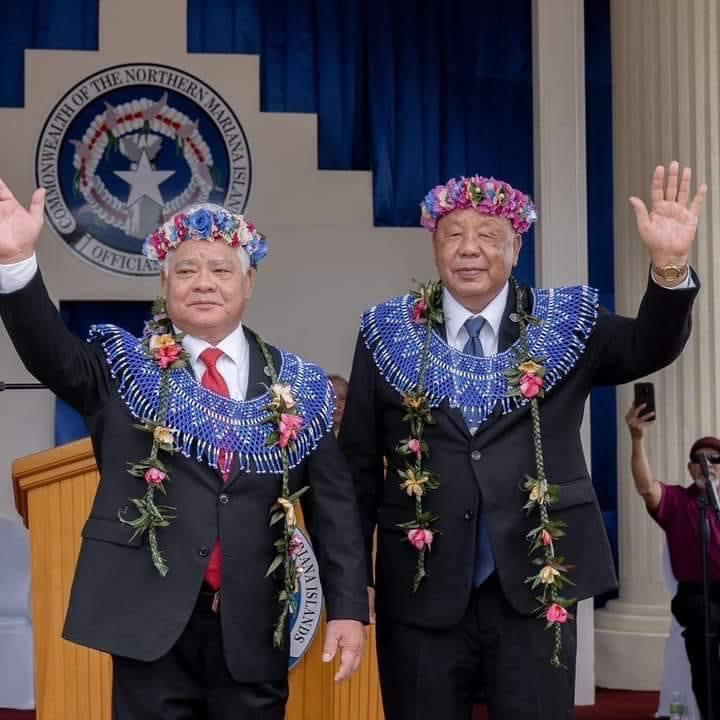 He made the request after explaining the daunting task he and Lt. Governor David Apatang have in pulling the Commonwealth government up from the "fiscal cliff." According to his message, and to the overwhelming evidence of corruption and financial mismanagement by his predecessor, it was Mr. Torres and his administration who proverbially threw the CNMI government over that so-called cliff.
"I entered an office that had been literally stripped of all furniture and equipment by my predecessor. But far more troubling than that, I found the government's finances in complete disarray," Mr. Palacios stated before explaining the $86 million deficit in federal pandemic funds Mr. Torres left behind, and the local deficit that has robbed the taxpayers of hundreds of millions of dollars in lost opportunity.
"[W]e are facing fiscal calamity because of years of egregious misappropriation, waste, and abuse of both federal and commonwealth resources with very little oversight and accountability," the governor wrote.
He explained to senators the ongoing review of the government's fiscal situation, and the painful layoff of hundreds of government workers in order to stem the fiscal crisis.
"We have also placed high priority on increasing oversight and accountability for federal and local funds," Mr. Palacios wrote. "My administration has sought assistance from, and pledged full cooperation with, the Commonwealth's Attorney General, the Office of the Public Auditor, and the U.S. Department of Justice in investigating and holding accountable those responsible for the misuse and abuse of public funds."
Where are the Feds?
The governor is not alone in his desire for greater federal presence. Longtime civic advocate and businessman Glen Hunter posted on his Facebook profile last week: "The fact that we share a US Attorney with Guam and don't have a dedicated one is so nuts to me. I have been asking for almost a decade 'why this is the case?.' No other jurisdiction in the USA and territories suffers from having no dedicated US Attorney residing in their borders."
Mr. Hunter wrote, "Add to this that in the past couple decades we have seen our top ranking public officials convicted of criminal acts along with so many other questionable acts by other government officials."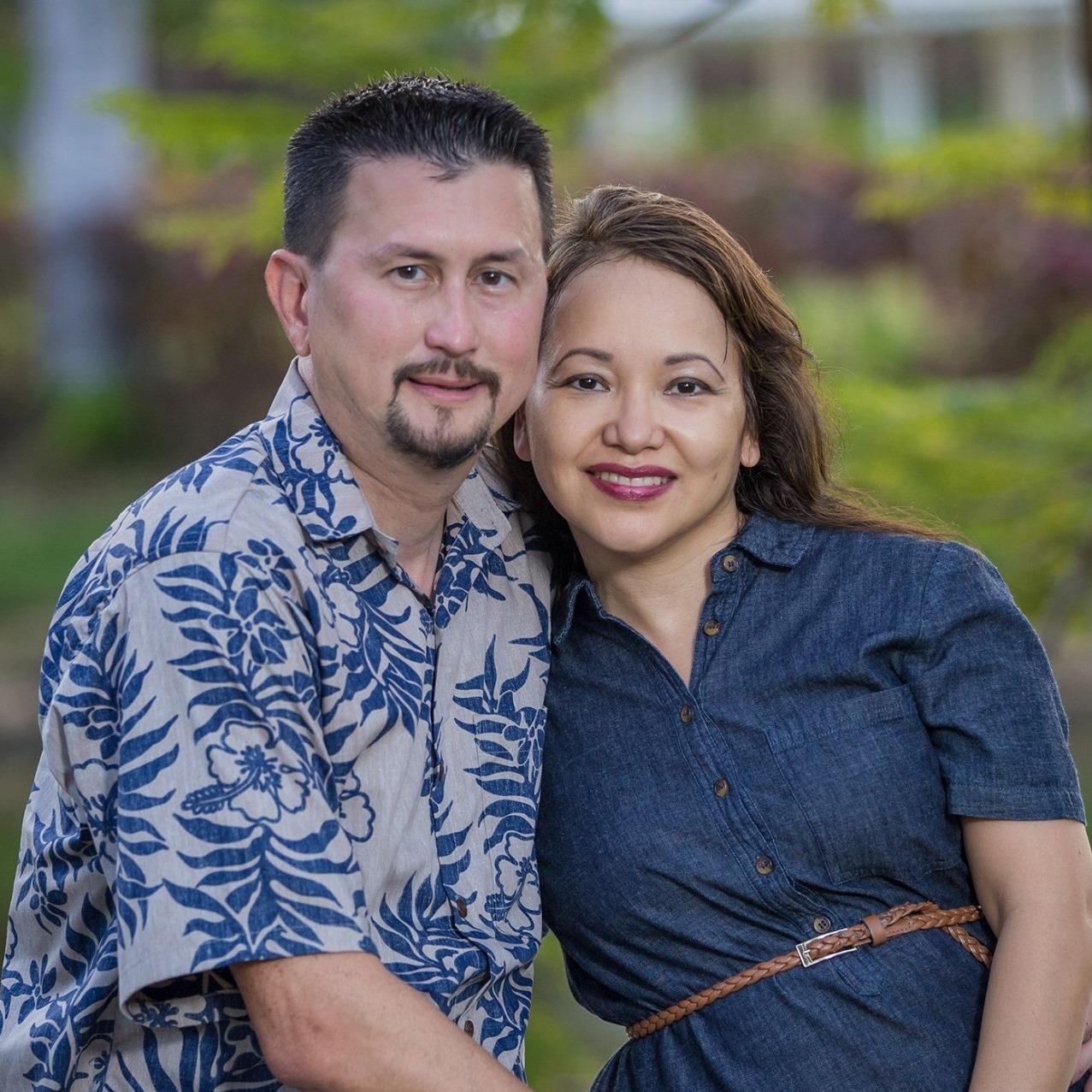 Rep. Ed Propst takes the local scrutiny of the Justice Department a step further; the congressman three days ago lamenting his exasperation over the lack of federal action against federal crimes and corruption.
"Apparently the biggest federal crime in the whole Marianas is someone smuggling a phone into our prison," Mr. Propst wrote, referring to a front-page news story about the federal indictment of a CNMI Department of Corrections guard. "Forget the damn hundreds of millions of fraud, corruption, money laundering, right? What a joke. I guess the CNMI is more of a federal holiday vacation spot."
Mr. Propst is not alone in his criticism of the seeming lackadaisical behavior of federal agents in Saipan.
"They're always drinking at Godfathers," another member of the Commonwealth legislature told Kandit on condition we do not publish this legislator's name. Godfathers is a bar federal agents frequent, reportedly even during working hours.
"If you want to file a complaint that someone committed a federal crime, just go to Godfathers, or turn it into a paper airplane and throw it in a fire, because it seems like these things go nowhere," the legislator said.
Another issue raised by sources is the suspicion of federal agents colluding with corrupt government officials, especially in the wake of former agents allegedly working for the former governor and his family, or otherwise benefiting from the Torres administration.
One former federal agent, for example, became an attorney who helped the former governor through his impeachment trial last year. Another former federal agent received a large BOOST grant last year in Saipan.
Palacios remains hopeful
Gov. Palacios, however, is keeping his hope in the integrity of the federal criminal justice system, and the local justice system now that Mr. Torres is out of power.
"[M]y administration is revisiting recommendations put forth during the Fiscal Response Summit held in the Marianas in May 2020," he wrote to U.S. Senators. "The summit was funded and facilitated by Interior, and brought together a wide range of community members from across the public and private sectors to identify creative and practical solutions to the Commonwealth's fiscal troubles. These included various proposed measures to improve government efficiency, reduce costs, and raise revenue. Many of these recommendations were never actually implemented or seriously explored by my predecessor, but I believe they remain relevant and worthy of consideration today."