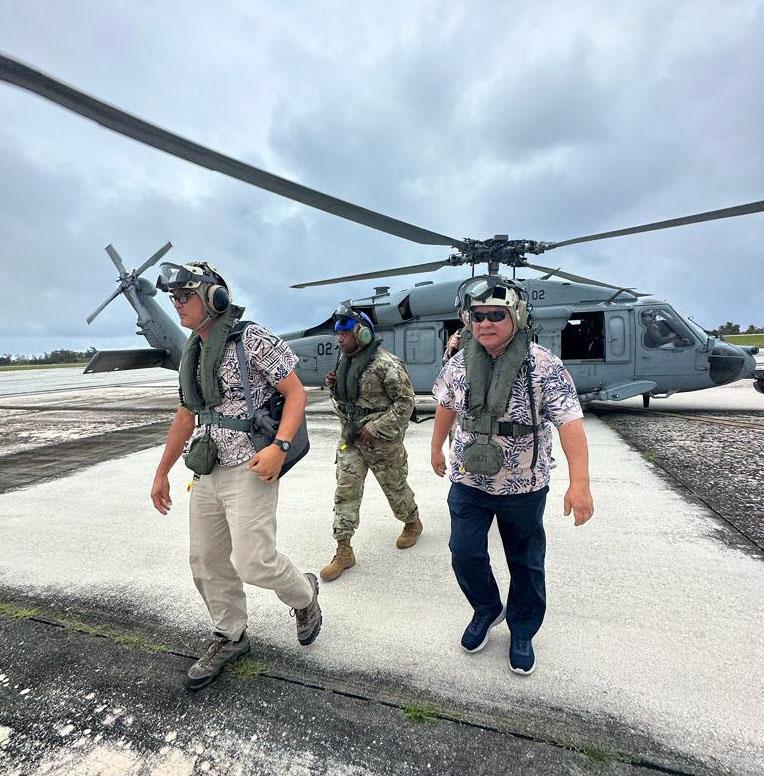 Governor Arnold I. Palacios accompanied a team of senior leaders from the Federal Emergency Management Agency (FEMA) to Rota today to discuss response and recovery efforts with Rota Mayor Aubrey M. Hocog. The visit also allowed FEMA senior leaders to see first hand the typhoon damage on Rota and the local response efforts that are ongoing to restore power, provide access to water, conduct home and public facilities damage assessments, and more.
The delegation from FEMA included Anne Bink, FEMA Associate Administrator of Response and Recovery; FEMA Region IX Administrator Robert "Bob" Fenton, Jeffrey Dorko, FEMA Associate Administrator, Logistics; Justin Knighton, FEMA Director of External Affairs; and other FEMA leaders. They also visited the CUC power plant, East Harbor, West Harbor, and other locations.
The coordination of the CNMI's response to Super Typhoon Mawar is led by CNMI Homeland Security and Emergency Management Special Assistant Franklin R. Babauta.