The following is news from the Office of Sen. Sabina Perez: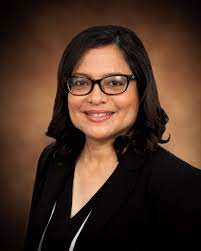 On Tuesday, Senator Sabina Flores Perez introduced Bill 182-36 (LS), co-sponsored by Senators Brown, Moylan, San Agustin and Taitague, which seeks to increase accountability and transparency in Government of Guam sole source procurement contracts and promotes equal and fair competition.
"Government procurement must be done carefully with transparency, always with the best interest of our island's taxpayers in mind. Bill 182-36 is intended to foster competition and maximize the purchasing value of limited public funds," Senator Perez said.
Bill 182-36 would limit the term of a sole source contract to one year with four successive options to renew and only if there is no other source available at the time of the procurement. Bill 182-36 also makes it a requirement for government reporting, market research and justification to be documented in the consideration of a sole source contract.
One of the findings from a recent informational hearing on Government of Guam emergency and sole source procurements was the increasing use of sole source for technology and communications. "As our government streamlines its services through increased automation and use of technology, it is essential to minimize the use of non-competitive practices that can drive up the costs of government. Requiring market research and public notification are best practices that can facilitate greater competition and lower cost to our taxpayers," Senator Perez stated.
"We are stewards of the public funds and finances of the government. We must work for public trust, so whatever can be done to improve accountability, transparency, and efficiency in GovGuam procurement must be done," Senator Perez expressed.