Lt. Gov. Arnold Palacios has called out Gov. Ralph Torres for relegating official CNMI government functions to political campaign events.
Mr. Palacios, who is running against Mr. Torres in the November election for governor, took issue with a major break in protocol regarding an infrastructure project in Tinian. The Torres administration essentially invited only political officials aligned with the governor's campaign, including his running mate, Sen. Vinnie Sablan.
The statement, issued by the Office of Lt. Gov. Palacios, follows: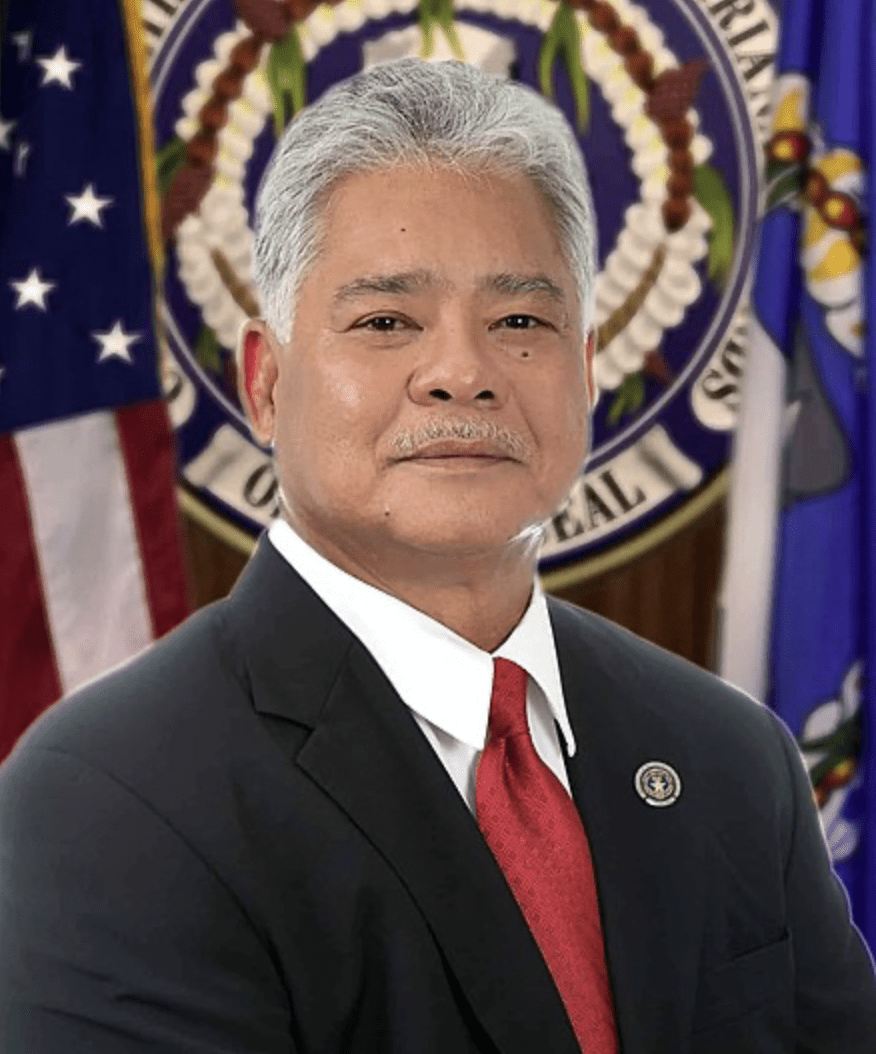 Lieutenant Governor Arnold I. Palacios took issue with the failure of the Torres Administration to officially invite key CNMI elected officials to the DOD Divert Airfield groundbreaking ceremony recently held in Tinian. The project includes a new airfield and port and pipeline improvements to the Tinian International Airport.
"We need to rise above petty politics and allow all leaders to be involved in official CNMI-Federal functions such as the Airfield groundbreaking ceremony. I understand that House Speaker Villagomez, Vice-Speaker Attao, and Federal/Foreign Relations House Committee Chairman Rep. Vicente Camacho were not invited to the ceremony as well," said Lt. Governor Palacios.
Present at the groundbreaking event were Governor Torres, Senator Vinnie Sablan, Tinian Mayor Aldan, CPA Chair King-Hinds and members of the Tinian Leadership. Representing the U.S. military were U.S. Indo-Pacific Command General John C. Aquillino, Joint Region Marianas Commander Benjamin Nicholson and NAVFAC Marianas Commanding Officer Captain Timothy Libertore.
Noticeably absent at the groundbreaking ceremony were U.S. Delegate Gregorio Kilili Sablan, Lt. Governor Arnold I. Palacios, House Speaker Edmond S. Villagomez, Vice-Speaker Blas Jonathan T. Attao, and Federal/Foreign Relations House Committee Chair Rep. Vicente Camacho.
"I want to take this opportunity to congratulate the people of Tinian on the very momentous occasion. The groundbreaking signifies the start of major military development in Tinian, which will bring with it an abundance of opportunities to Tinian and the Commonwealth as a whole. I would be remiss if I did not acknowledge U.S. Delegate Gregorio Kilili Sablan, who is also a member of the important Committee on Veterans' Affairs. Much credit should also be given to former Governor Benigno R. Fitial and the late Governor Eloy S. Inos for their leadership during the early stages of the National Environmental Policy Act process," Palacios said.
Lt. Governor Palacios was the Secretary of the CNMI Department of Lands and Natural Resources during the Divert Airfield NEPA review process. As Senator, Lt. Governor Palacios used his experience as DLNR Secretary and former Director of the CNMI Division of Fish and Wildlife to provide valuable input to the Divert Airfield Environmental Impact Statement.