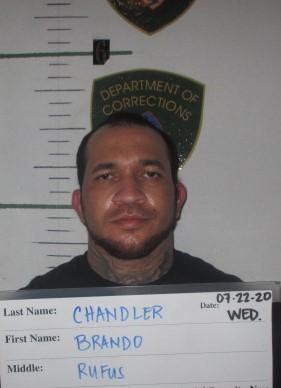 Guam police officers Thursday arrested Brandon Chandler, a man who faced felony drug charges in 2020, for the aggravated murder of Jason Susuico earlier this year.
Mr. Chandler is the fourth person to be arrested for the murder, which is believed to have happened in house in Mangilao.
The full news release from the Guam Police Department on this updated matter is below:
In January 2023, CID Detectives initiated an investigation into the death of Jason Quintanilla Susuico, whose body was found decomposed in the jungles by the Guam Raceway Park in Yigo, and whose death was ultimately ruled a Homicide.
In June, 2023, Detectives met with an informant, who provided information to further this case. The information provided was that the murder of Susuico took place at a residence in Pagat, Mangilao. Autopsy reportans from Dr. Nine identified Susuico's cause of death was due to Blunt Force Trauma.
On July 3, 2023, Detectives continued investigations which resulted in the arrest of:
Cynthia Rose Quinata and Justin Jay Nededog Perez
On July 7, 2023, Detectives continued the investigation and arrested Jordan Michael Babauta
PIO080420231 UPDATE Homicide Investigation
On August 3rd, 2023, an additional arrest on the Ongoing Homicide Investigation was made.
Brandon Rufus Chandler, male, adult, from the village of Sinajana was located and taken into custody. The interview ended with his arrest for the following offenses:
Aggravated Murder, Aggravated Assault, Conspiracy Use of a deadly weapon, Disinterring of a Corpse, Destroying Evidence.
Brandon Rufus Chandler was Booked and Confined at the Department of Corrections and forwarded to the Attorney General's Office for the information and disposition. The case remains Open.