Hafa Adai from our GAIN "Pets of the Week". If you are interested in fostering or adopting any of the posted animals please call the shelter and schedule an appointment to see these gorgeous animals in person. You won't be disappointed!!! (fostering is only available for the adult dogs and adult cats) A special shout out to our sponsor PDC Wholesale, Kibbles 'n Bits, Meow Mix, 9lives, Gravy Train, and Milk Bone.
Want to support animals in need through GAIN and Guahan Paws for Pets? Purchase pet food and supplies at Rocky's Pet Supplies in Agana on Wednesdays and a portion of your purchase goes to these worthwhile non-profit organizations!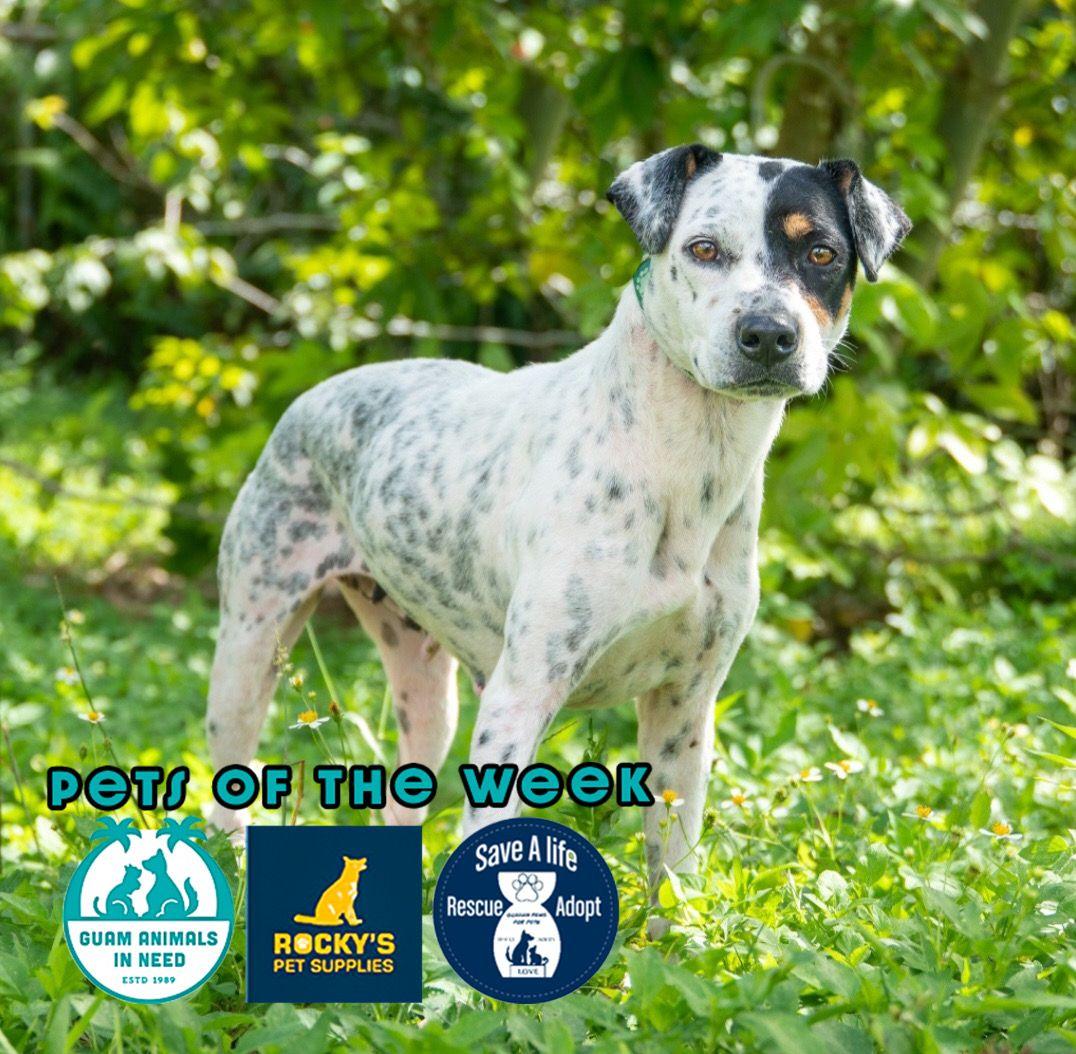 PRUDIE: (white w/black adult dog) This super sweet female dog is about 3 years old. She is a sensitive, soulful beauty who would benefit from a quiet, calm home environment. She's a meditative nature lover who spent most of her time in her original home enjoying the fresh air and watching clouds and birds go by. Prudie enjoys quiet walks with a strong handler and loves puzzles and hide-and-seek games with high-value treats.