Politics on Guam are getting nastier.
The Democratic Party of Guam Thursday morning called out the Guam GOP on former President Donald Trump's statements seemingly supporting Vladimir Putin and his Russian invasion of Ukraine.
The Republican Party of Guam responded by the afternoon, mocking the democrats's seeming obsession with a president who no longer is in office, and bashing democrat Gov. Lou Leon Guerrero for her handling of the pandemic.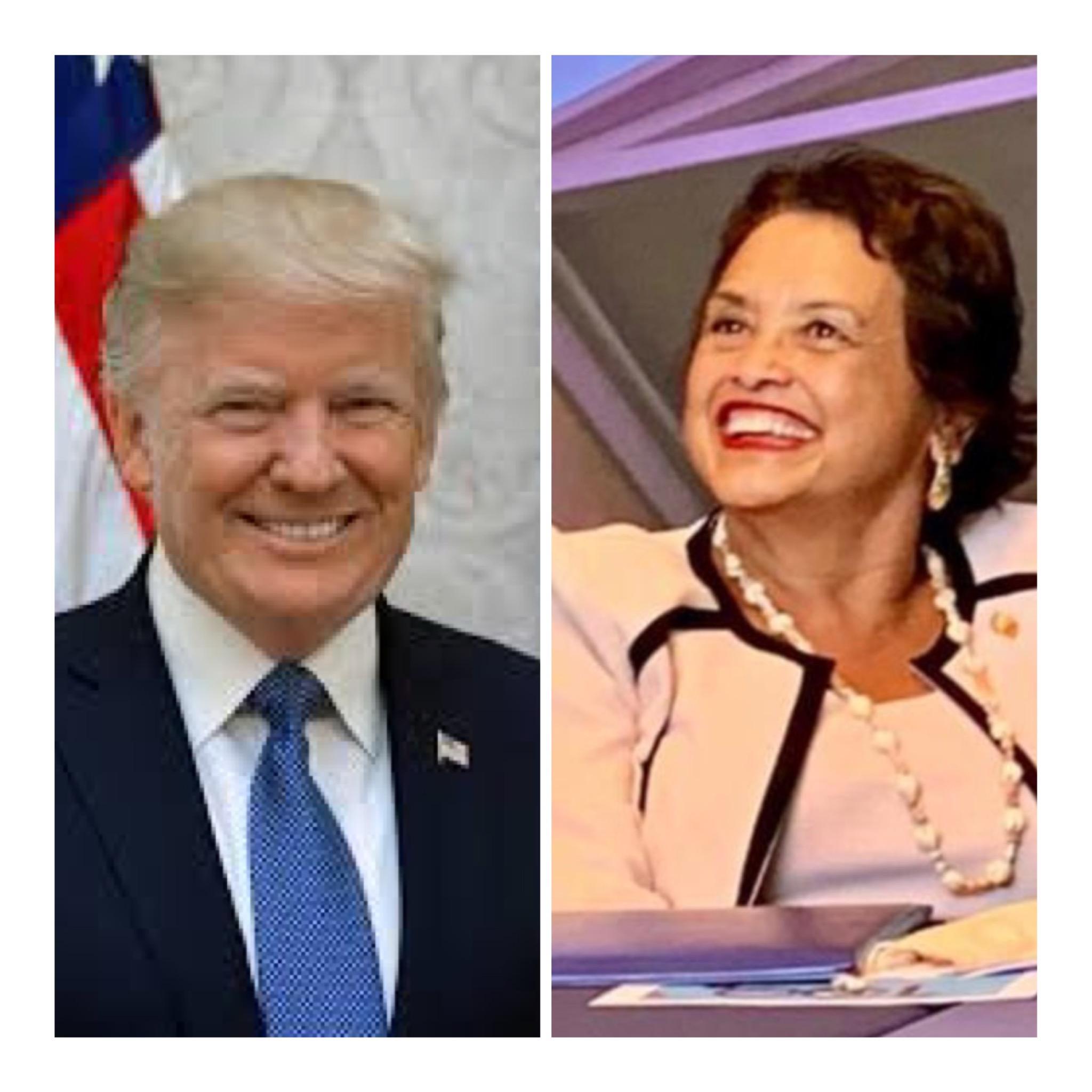 Read both statements, which we provide in full, below:
From the Democratic Party of Guam:
"The Republican Party's leader has spent the last week shamelessly praising Vladimir Putin as the Russian military indiscriminately bombs Ukrainian civilians. Republicans have worked hard to avoid answering questions about Donald Trump's praise but that simply is not a tenable position as the Ukrainian people bravely fight back against Putin's invasion.

"As long as Republicans look to Donald Trump as their party leader, they have to answer for his reckless adoration of an authoritarian.

"So every Republican has to answer a few questions:

"Do you agree with Donald Trump's praise of Vladimir Putin as "savvy," a "genius," and "smart?" Do you condemn his praise? Do you agree with the Republican Party of Guam's endorsed candidate that Joe Biden is not the duly elected President of the United States? Would you still support him if he runs for the GOP nomination?

"'The Biden Harris Administration has invested historical amounts in our Island. From Healthcare to Infrastructure, from Childcare to Education, historic levels of Economic Growth and investments in workforce development – Democrats are delivering. While some of us are rolling up our sleeves and getting People back to work, we must call out the naysayers who continue to divide our community for the sake of a headline,' stated Anthony M. Babauta, Chairman of the Democratic Party of Guam."
From the Republican Party of Guam:
"The release issued by the Democratic Party of Guam mirrors the very concerns island residents have been echoing since the start of this pandemic, which essentially is, "What exactly are the priorities of the administration?".

"It's been more than 14 months since President Donald Trump has been out of office, and yet they continue to place so much energy and time to talk about him that they fail to focus on questioning why the Leon Guerrero-Tenorio administration held on to millions of dollars in federal relief aid for our community in 2021 (as they suffered), only to start talking about how they will spend some of those monies, as their re-election bid gets closer.

"What purpose will be served in asking registered Republicans, or anyone in general about Trump or Putin? Will it bring food to the dinner tables of Guamanians who lost their jobs? Will it allow children to go to school comfortably without a mask? Will it help with economic recovery? All these issues that need to be addressed while our elected Governor casually danced the night away over the weekend. It won't do anything but set the course of the island backwards.

"The Democratic Party of Guam has completely forgotten about the people of Guam. They are too distracted with President Trump, and obviously very nervous as the Republicans will field a very formidable gubernatorial team, that they are failing to concentrate on what exactly are priority issues.

"Maybe instead of using political hires on the taxpayer dimes to draft their messages, they should focus on making the taxpayer their ONLY PRIORITY!"