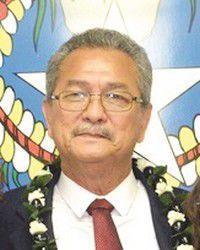 The Commonwealth's taxpayers forked out $111,390 to pay allowances to former Sen. Justo Quitugua of Saipan. The amount – paid over the past two years, is nearly twice the salary he was paid as a senator.
Records disclosed to Kandit by the CNMI Department of Finance show Mr. Quitugua drew down thousands of dollars almost every month during the Twenty-second Commonwealth Legislature. That time frame includes allowances that began in January 2021 at $3,000 per month, then escalated to $5,000 per month (the maximum allowed by legislative rules) by July 2021. The taxpayers paid the former senator the maximum amount in allowances every month from then until December 2022.
There is no record of Mr. Quitugua's expenditures from those public funds to prove whether he used the money for any public purpose.
These allowances were requested and paid despite escalating deficit spending in the Commonwealth government throughout the Torres administration.
The financial situation is so dire, according to newly-elected Gov. Arnold Palacios and Lt. Gov. David Apatang, that every agency head has been ordered to issue notices of termination to several  federally-funded employees by today. The notices begin a 60-day clock before the termination occurs.
According to the DOF records, the other two senators from Saipan during the last term – Vinnie Sablan and now-Senate President Edith Deleon Guerrero – did not draw down allowances.
This is the second in a multi-part series exposing the use of taxpayer money in the Twenty-second Commonwealth Legislature for allowances to members of the House and the Senate.