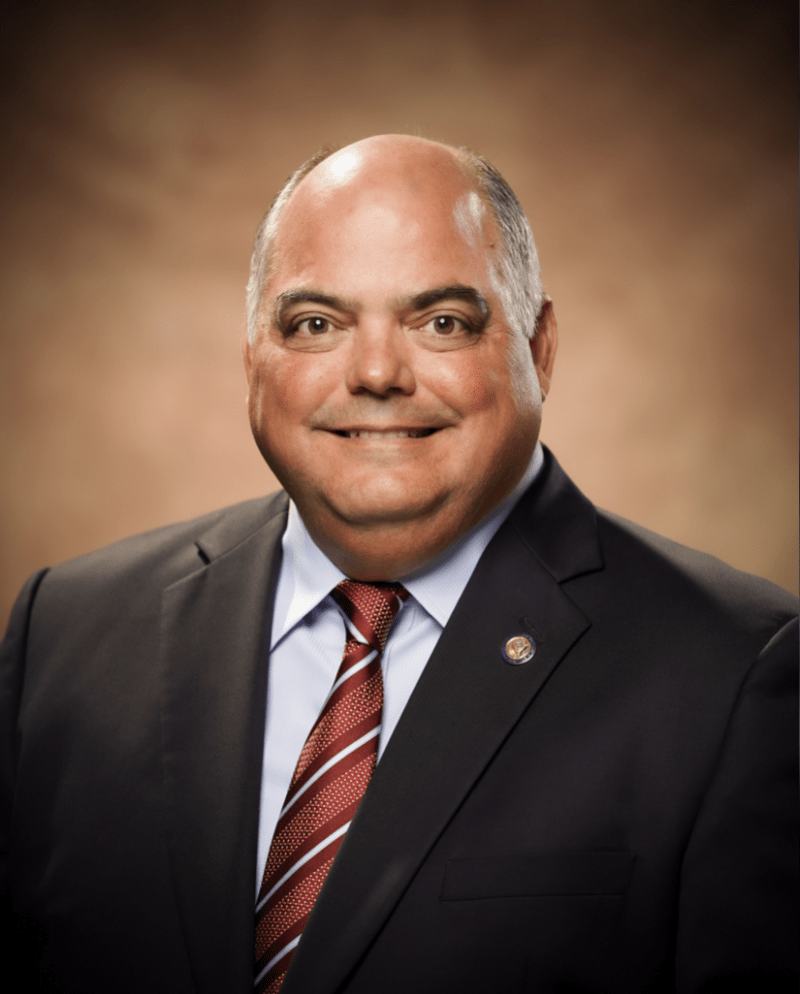 Sen. Chris Duenas has authored a resolution to end the public health emergency, according to a legislative source of information. He has been circulating the resolution to gain support from other senators since last week. Mr. Duenas has read our questions asking for confirmation, and for other information related to his effort; but he has not responded.
Gov. Lou Leon Guerrero has maintained Guam under a statutory public health emergency, authorized by the Emergency Health Powers Act. The law, ironically written by a republican (then-Sen. Eddie Calvo), gives the governor broad executive power once she or he declares such an emergency exists. Among her powers is the ability to reallocate public resources, seize private property, suspend statutes, mandate vaccinations and quarantine, and order adherence to dictated guidelines. Those guidelines included social distancing, crowd limitation, and mask wearing in public settings.
At the heights of the emergency, Ms. Leon Guerrero has restricted the number of people who could gather in other people's households; she also set up roadblocks. Those restrictions were temporary. In fact, as of last week, she repealed most of her restrictions.
Under a continuing public health emergency, however, the governor has the power to implement any of these restrictions again, and more. She also has extraordinary procurement powers, which has been a source of controversy considering contracting scandals that occurred at the start of the pandemic involving federal funds.
Six senators sign on so far
These are among the reasons Mr. Duenas and other senators gave, when attempting to limit the governor's emergency health powers under prior legislation. And while that proposed change, Bill No. 11, passed with a majority of senators voting in favor of it (including democrats Speaker Therese Terlaje and Sen. Telena Nelson), the governor vetoed it. Senators have been unable to whip up the 10 votes needed to override her veto since.
Like that bill, there are six out of seven republican senators who signed onto the Duenas resolution to end the public health emergency. They include Duenas, and Sens. Tony Ada, Frank Blas, Jr., Joanne Brown, Jim Moylan, and Telo Taitague. Mr. Ada is running for lieutenant governor with former Gov. Felix Camacho. Mr. Camacho, in his announcement of his candidacy, criticized the governor's handling of the pandemic, and the personal freedoms taken from citizens.
Republican Sen. Mary Torres, who is Camacho's sister, is not listed as a co-sponsor of the resolution.
What constitutes a majority vote?
The statutory power to end the public health emergency is contained within the same law allowing the governor to declare one exists. She has done so every month since mid-March 2020. These powers are contained in Chapter 19 or Division 1 of Title 10, Guam Code Annotated.
The legislature, under §19405 provided ways for either the governor or senators to end any declared emergency. The governor can either terminate the emergency herself by issuing an executive order, or by simply allowing the current 30-day emergency to expire without an extension.
§19405(c) states: "By a majority vote, [The Guam Legislature] may terminate the declaration of a state of public health emergency at any time from the date of original declaration upon finding that the occurrence of an illness or health condition that caused the emergency does not or no longer poses a high probability of a large number of deaths in the affected population, a large number of incidents of serious permanent or long-term disability in the affected population or a significant risk of substantial future harm to a large number of people in the affected population. Such a termination by [The Guam Legislature] shall override any renewal by I Maga låhen Guåhan [The Governor]."
The statute does not specify a process for conjuring that majority vote. Under the legislature's rules, some types of resolutions may be deemed as passed, if a majority of senators sign their signature on a voting sheet. Substantive resolutions, however, must go through a process similar to a bill, where the Rules Committee chairwoman (Vice Speaker Tina Muna Barnes) refers the resolution to an appropriate committee. In this case, that likely will be Ms. Terlaje's health committee. Ms. Terlaje then would schedule a public hearing. After the public hearing, her committee would issue a report to the full legislature; and if the Rules Committee elects, the resolution goes before all 15 senators for a vote.
Consequences of ending emergency
The governor's office is reviewing the consequences that may arise if the public health emergency ends. Among the concerns being verified is funding for the Guam National Guard's mobilization to assist with the pandemic response and Covid-19 differential pay for first responders.
Adelup may also be concerned about the ability for the executive branch to receive and efficiently expend federal resources on health matters. The governor's spokeswoman, Krystal Paco-San Agustin, will be issuing a response at another time.