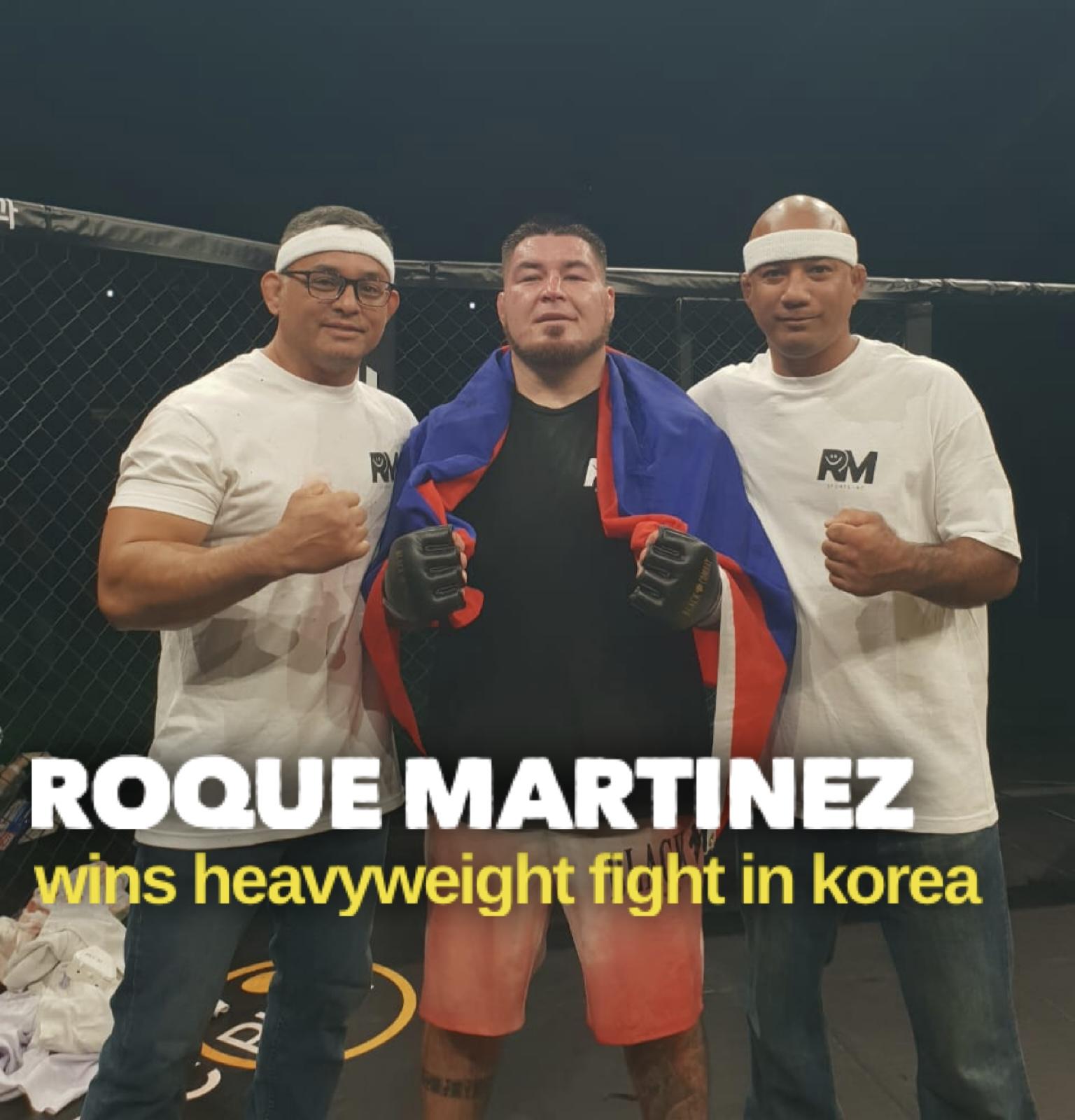 Roque Martinez, 37 of Tamuning, won all three rounds by bloody unanimous decision Saturday night in his heavyweight mixed martial arts division at the Black Combat 9 fight in Namdong, Incheon, Korea. He advances to compete for championships in Japan.
[Editor's note: Kandit is retracting information originally published which erroneously stated Mr. Martinez won the championship belt. That competition has yet to happen].
He fought against Tserendash "Azza" Azjargal, 35 of Ulaanbaatar, Mongolia.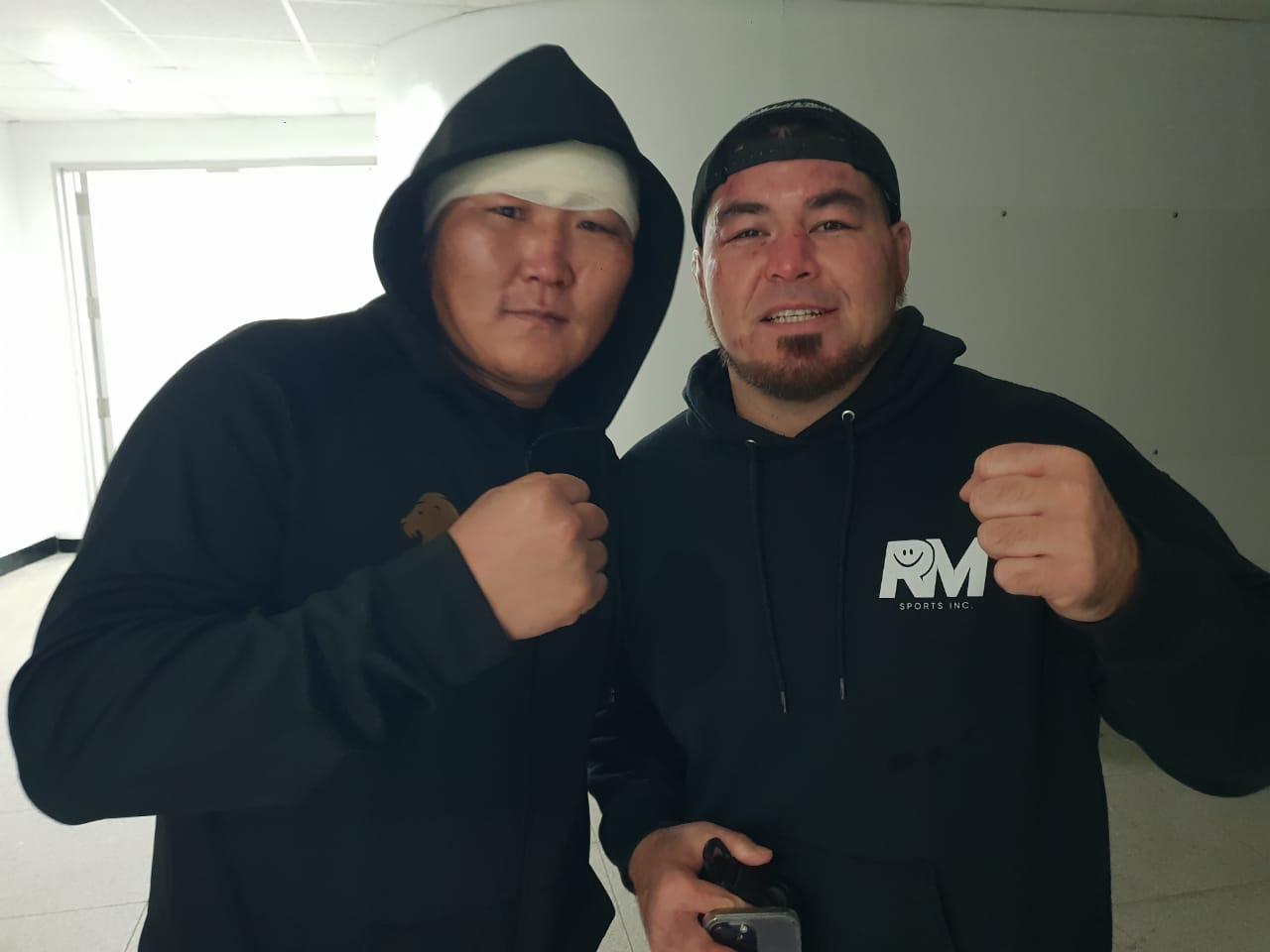 The soft-spoken coach and owner of RMSports Boxing and Kickboxing Academy in Tamuning was coached and assisted by Mike Ulloa and Michael Taijeron.
"Roque won by a very bloody third unanimous decision," Mr. Ulloa said. "But it wasn't his blood."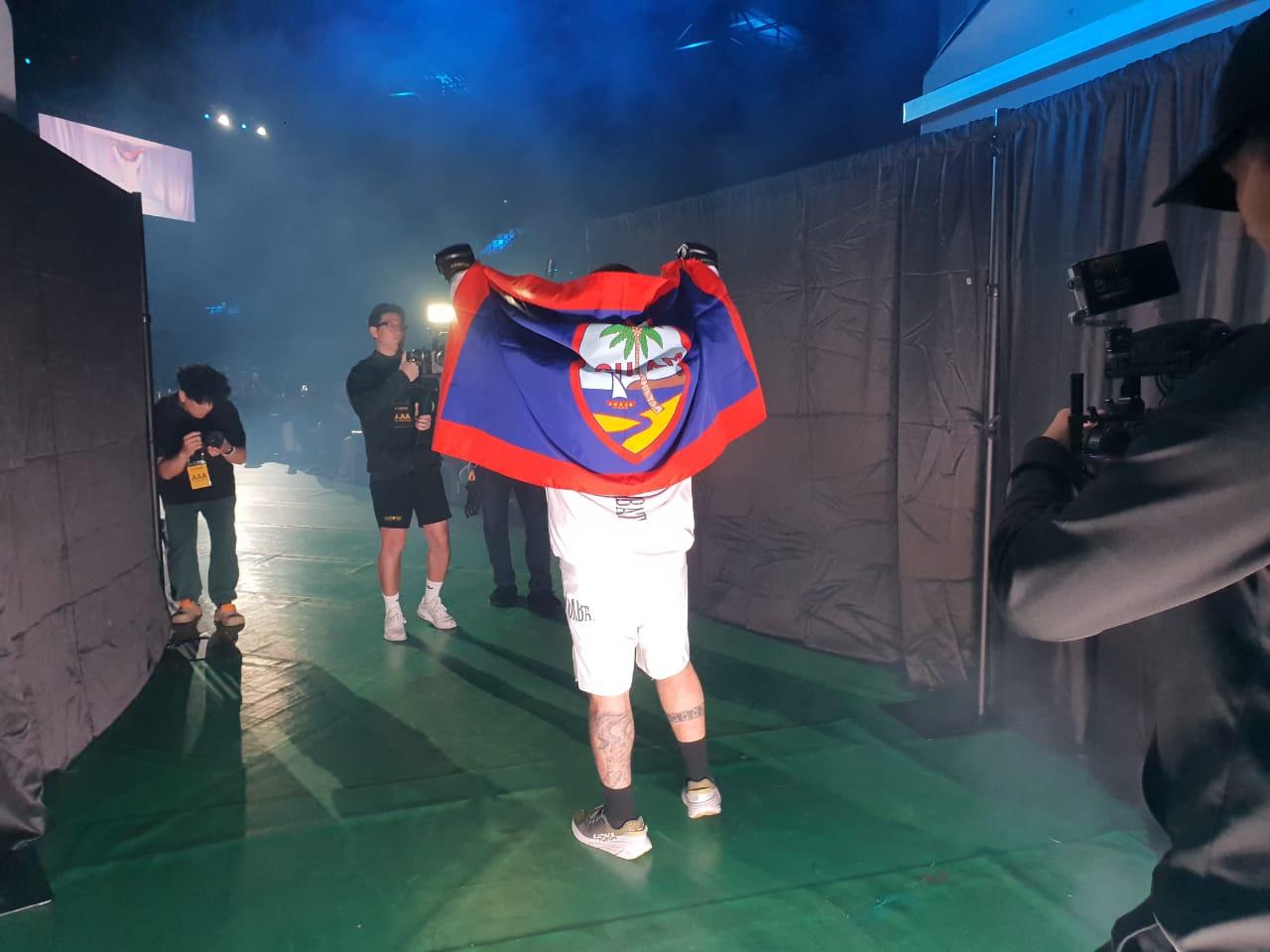 Mr. Ulloa provided the following descriptions of all three rounds:
ROUND 1:
Roque pressed the action and worked his opponent over.  He got a clean overhand right in and almost dropped his opponent.
ROUND 2:
Round 2 was even on the stand up exchanges.  Roque secured a takedown with some ground and pound.  Opponent was able to scramble back to his feet as the round closed out.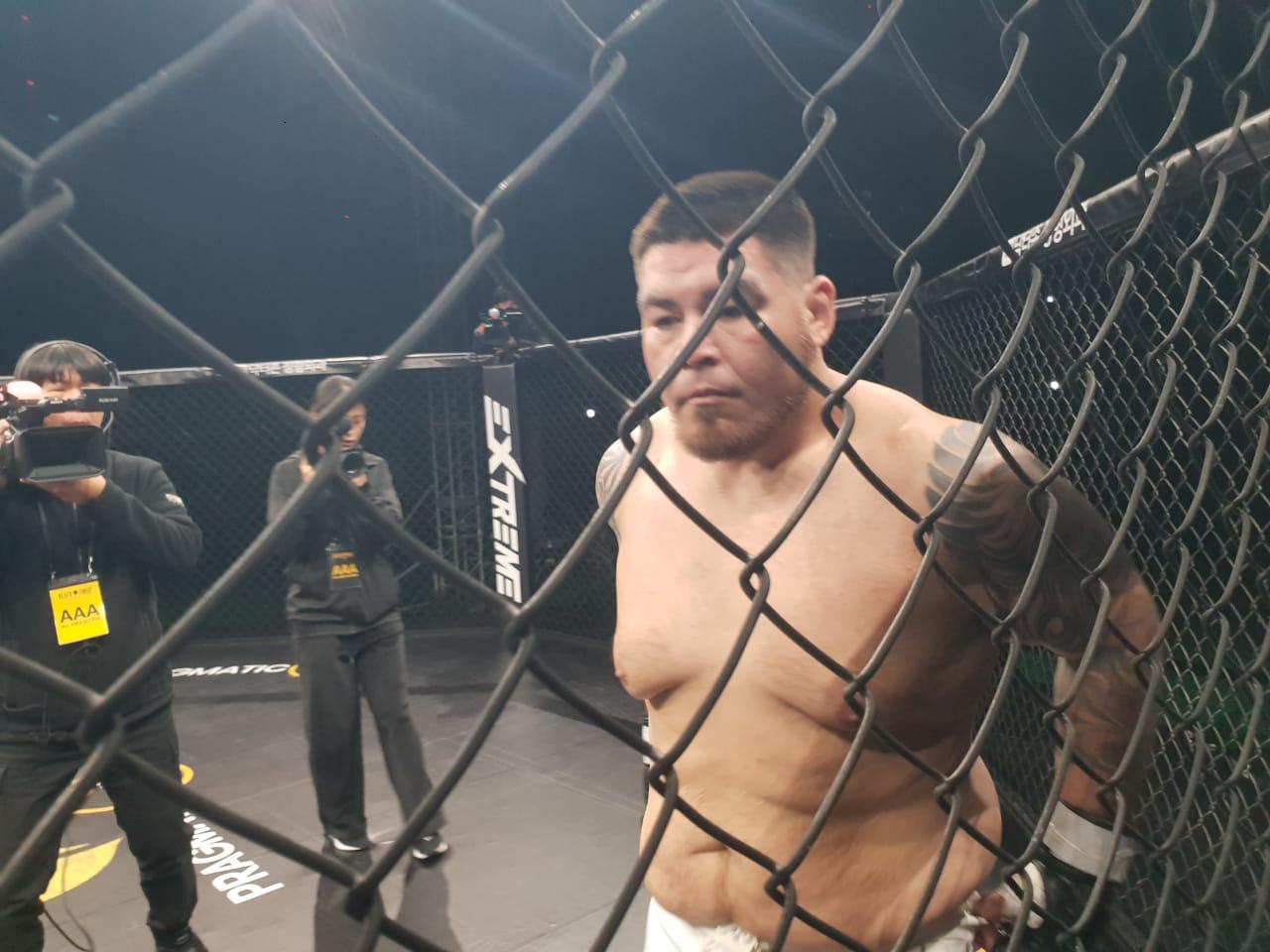 ROUND 3:
Roque started catching the opponent with hard shots and bullied him against the cage.  Roque landed a takedown and ended up in the opponent's guard, where he started dropping hard elbows to the face.  Roque passed to half guard and landed more elbows.  The opponent was busted open at this point.  Roque mounted and started dropping hard shots to the head.  Opponent was just trying to survive.  Roque moved to side control and was dropping hard elbows and knees to the face.  The ring was covered in a thick pool of blood as it [censored] head and face.  Opponent tried to scramble up and Roque landed a hard soccer kick to the face.  Roque slipped because of [censored] the floor as the opponent tried to stand up.  As Roque got back to his feet the opponent was waving, saying was finished and did not want to fight anymore but the referee did not see it. Right when Roque was about to engage time ran out and the fight was over.  Roque Martinez, by bloody unanimous decision, won all three rounds.