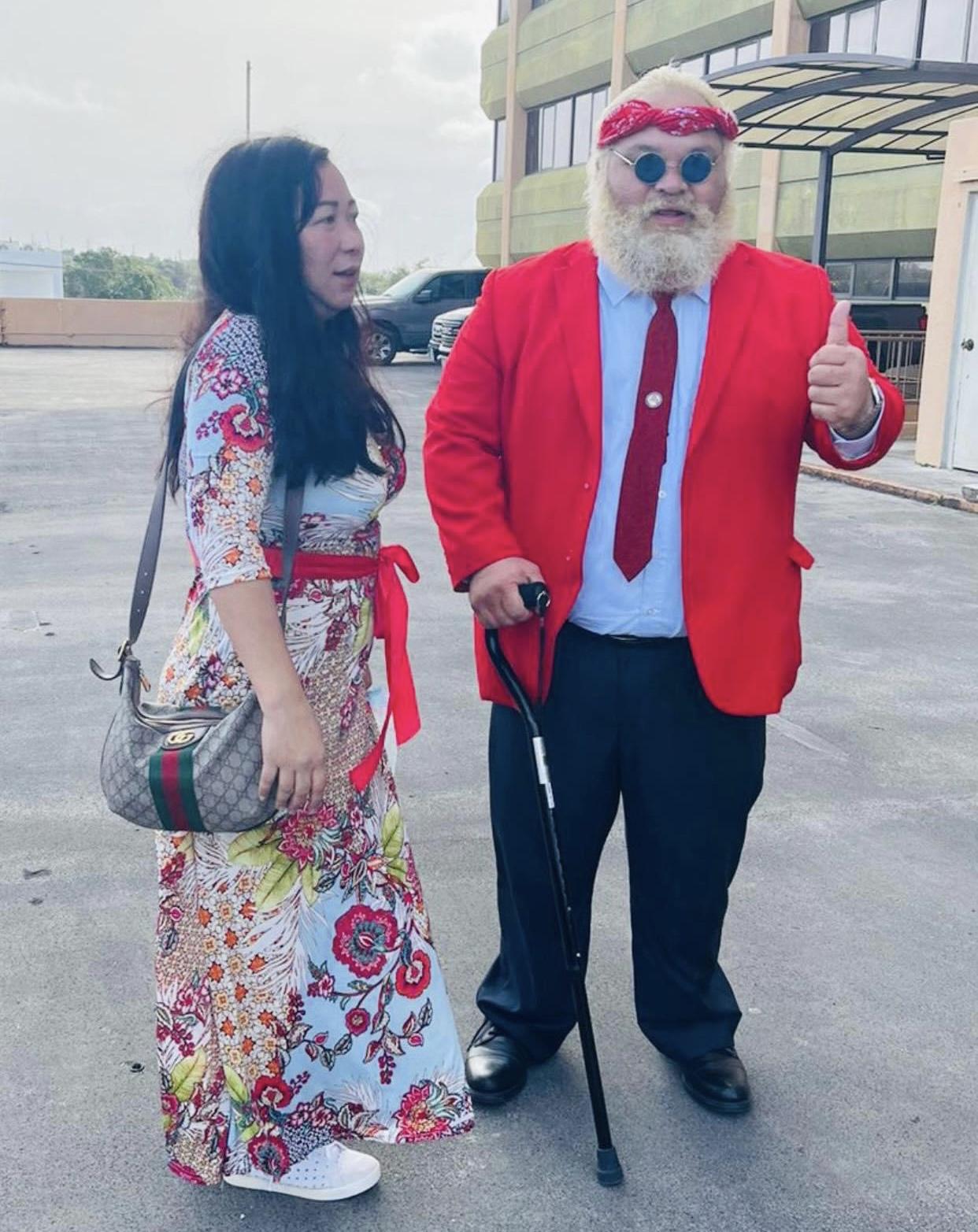 An adult punk convicted of stealing a car or trafficking meth could face the embarrassment and pain of an officer whipping his butt with a bamboo or rattan cane if legislation by Sen. Dwayne San Nicolas passes into law.
Mr. San Nicolas, who has vowed to provide legislative solutions to the island's heightening violent crime problem, wants to add to the criminal code of Guam the ability for judges to sentence convicted criminal offenders to caning.
"[The legislature] finds that the increase of petty crimes and misdemeanors in the island have made it necessary to enact a more effective form of punishment that will dissuade and deter potential criminal perpetrators,"the legislation's findings and intent begins.
Mr. San Nicolas notes the sharp rise in charges for rape, family violence, theft, and drugs that precipitated his decision to introduce this bill for senators and the island to debate and consider.
"Countries that have an established judicial corporal punishment system have an incredibly low rate of crime," the bill states. Singapore, a country of millions, had only seven burglaries in 2022, according to the bill.
According to the legislation, a person convicted of any number of crimes may be sentenced to caning by a judge, who also would order the number of times the convict will be caned in one session. The caning would occur within a 24-hour period, but only after a medical officer clears the convict for the punishment.
The caning would be done privately, according to the bill, with the medical officer and the chief of police present.
The bill prescribes a cane made of bamboo or rattan that can be no thicker than half an inch in diameter, and no longer than four feet long. The administrator of the caning may only hit the convict's buttocks. Courts will be prohibited from applying the sentence to any convicts 16 years of age and below, unless the convict was charged as an adult.
"Judicial corporal punishment is not necessarily a form of cruel and unusual punishment," the bill states, citing a U.S. Supreme Court case that lists examples of punishments the U.S. Constitution's Eighth Amendment was created to prevent.
"The examples listed under cruel and unusual punishments include torture, drawing and quartering, disembowelment, public dissection, burning alive, and beheading," the bill states, continuing, "none of which is remotely close to judicial corporal punishment strictly and properly administered by the judicial system.
In fact, the bill states, the Eighth Amendment allows for disciplinary corporal punishment in public schools. "If the [Eighth] Amendment allows corporal punishment to be administered to schoolchildren, it should be allowed to be administered to adults as well," the bill states.
A hearing has yet to be scheduled on the bill. It was introduced Friday.