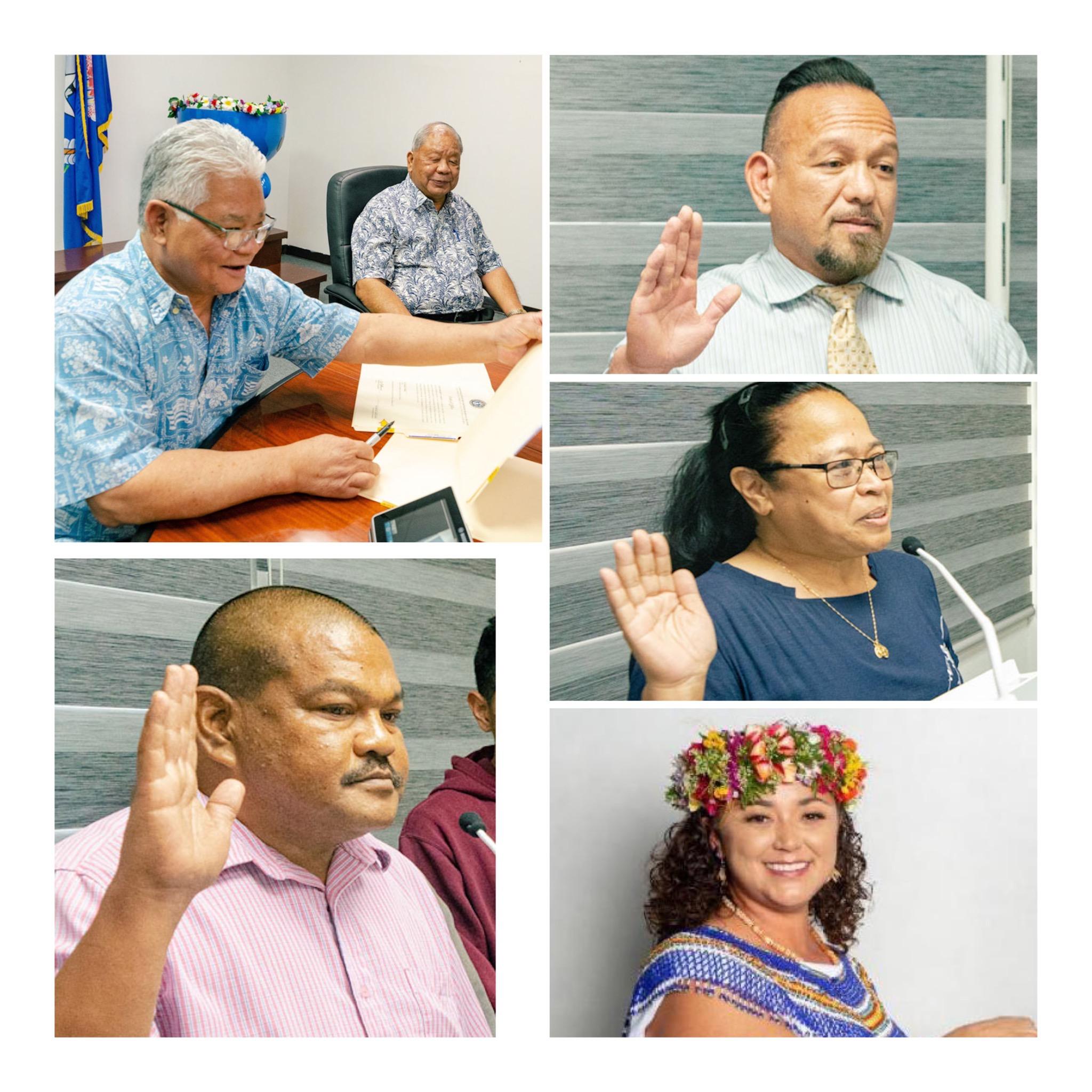 The Commonwealth Senate Wednesday confirmed the first five of Gov. Arnold Palacios's nominees. The unanimous votes to confirm the cabinet appointees came after rigorous vetting and questioning by the Senate's Executive Appointments and Government Investigations committee, led by Sen. Celina Roberto Babauta.
Confirmed were:
Leila Staffler, Secretary of Labor
Ross Manglona, Resident Executive for the Indigenous Affairs Office
Mary Margaret Sablan, Secretary of Cultural and Community Affairs
Sylvan Igisomar, Secretary of Lands and Natural Resources
Anthony Torres, Commissioner of Corrections
Late Wednesday, Mr. Palacios was able to administer the oaths of office to Ms. Sablan, Mr. Manglona, and Mr. Torres.