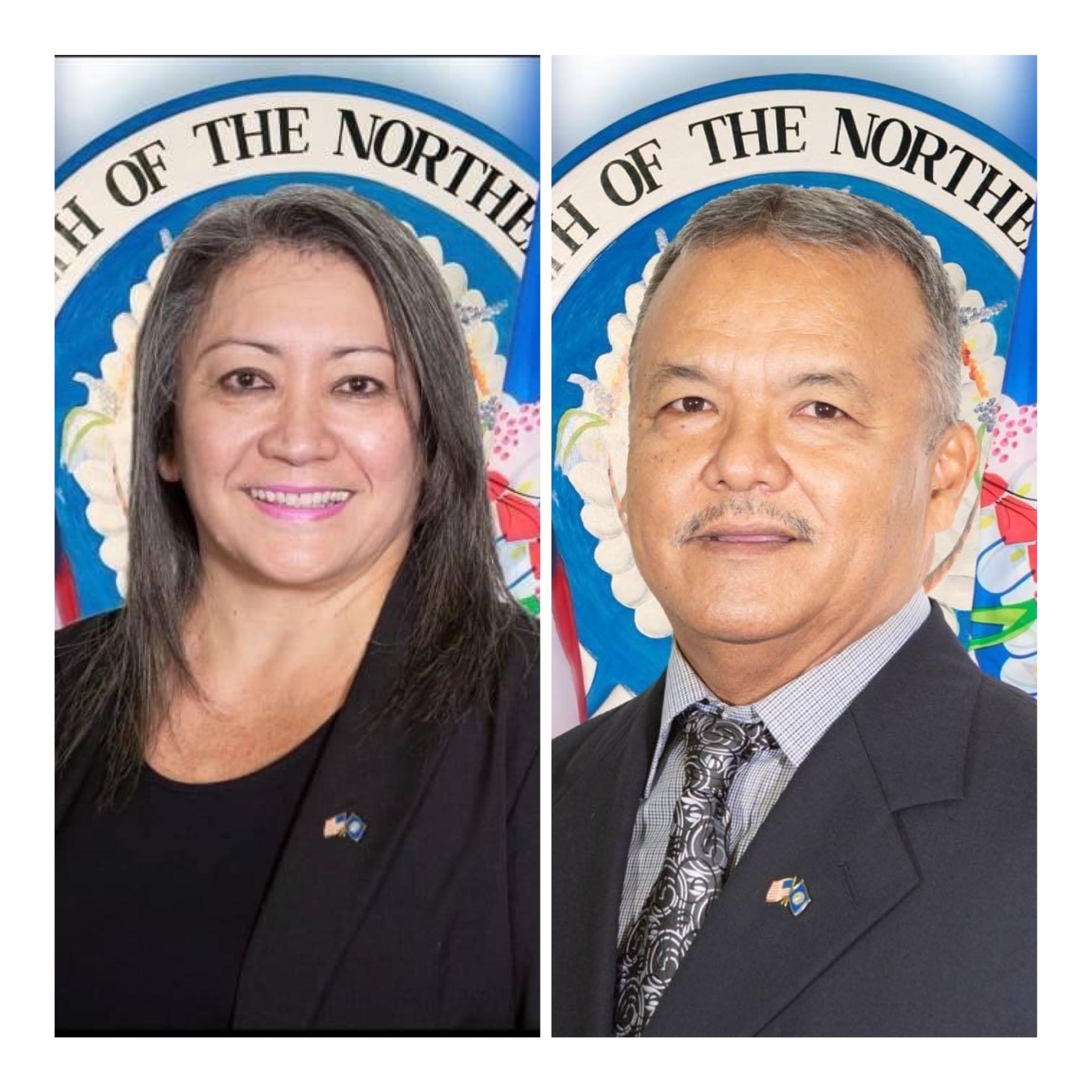 Democrat Senators Edith Deleon Guerrero and Paul Manglona introduced a resolution to adopt the same rules then-Sen. Ralph Torres created in 2013 against former Gov. Benigno Fitial for Torres's own impeachment trial.
The Senate has not announced a trial date yet since a tri-partisan two-thirds majority of the House passed all six articles of impeachment, politically indicting the governor for theft, corruption, and neglect of duty.
"Pursuant to the Senate's authority under Article II, Section 8 and Article III, Section 19 of the Northern Mariana Islands Constitution, the Senate will call a session to conduct an impeachment trial of Governor Ralph Deleon Guerrero Torres," Senate Resolution No. 22-14, introduced Tuesday, states. "Article II, section 14 of the Constitution of the Northern Mariana Islands requires that the Senate promulgate rules of procedure."
Appended to the Deleon Guerrero-Manglona resolution are, ironically, Torres's senate impeachment rules from the Eighteenth Legislature, when the Senate was preparing for the impeachment trial of Mr. Fitial. The only changes the democrats made to the rules were to replace Fitial's name with Torres, and to replace the the reference to the Eighteenth Legislature to that of the Twenty Second Legislature.
Several parallels exist between the impeachment of Fitial and Torres's. Mr. Torres was impeached nine years to the day the House impeached Fitial. The Senate president at the time was Jude Hofschneider, the current president (who will, again, ascend to the lieutenant governor's post if Torres resigns or is removed from office). The only major difference between the two impeachments, is that Torres was impeached for arguably greater crimes than Fitial.
The greatest irony, however, is that Torres was in charge of drafting the rules against Fitial; rules that may very well govern his own impeachment.
"The Eighteenth Senate special committee on impeachment rules, chaired by then-Sen. Ralph Deleon Guerrero Torres, our present impeached governor, met several times to review the Senate's options to discuss the language of the rules and draft impeachment rules," the resolution states.
According to the draft rules, Torres would be prosecuted by members of the House or an attorney the House chooses. All the proceedings, including witness statements and other records, would be automatically admitted as evidence of fact in the Senate trial under the rules.