Hafa Adai from our GAIN "Pets of the Week". If you are interested in fostering or adopting any of the posted animals, please call the shelter and schedule an appointment to see these gorgeous animals in person. You won't be disappointed!!! (Fostering is only available for the adult dogs and adult cats) A special shout out to our sponsor PDC Wholesale, Kibbles 'n Bits, Meow Mix, 9lives, Gravy Train, and Milk Bone.
Want to support animals in need through GAIN and Guahan Paws for Pets? Purchase pet food and supplies at Rocky's Pet Supplies in Agana on Wednesdays and a portion of your purchase goes to these worthwhile non-profit organizations!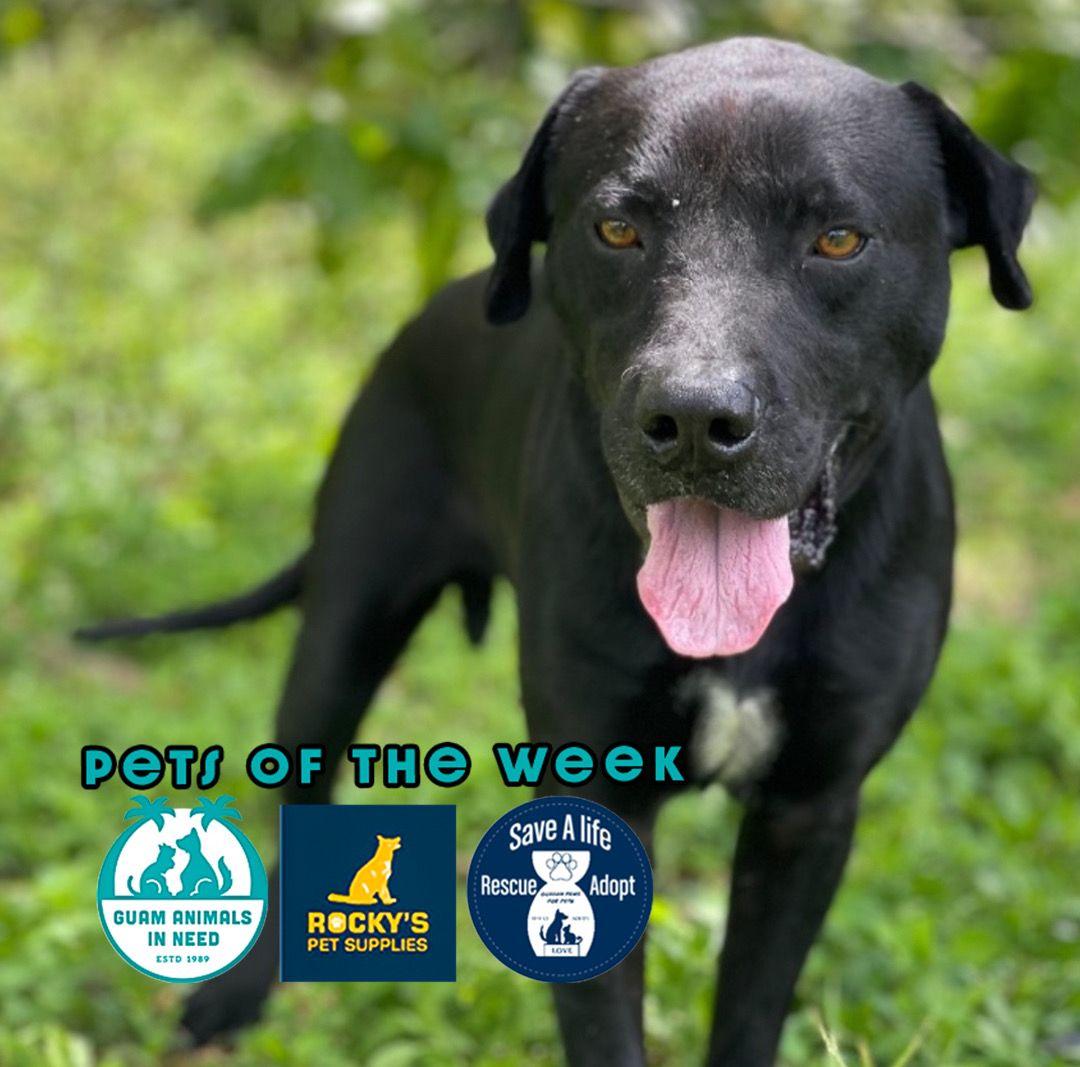 SHADOW: (black adult dog) "Playful, sensitive pup seeks patient human(s) with a sense of humor to share laughs and mutual reassurance." Hi there! Would you like a funny, elegant-looking companion to jump up beside you and steal your heart? Once I get to know you just a little better, I'd love to jump and play with my tennis ball. I might even try some "parkour" moves by jumping up on chairs and other furniture. But I am quickly learning what "off" means, and I will make you laugh with my happy antics! I am smart, attentive, and curious. If you look in a cupboard, I want to look in with you!