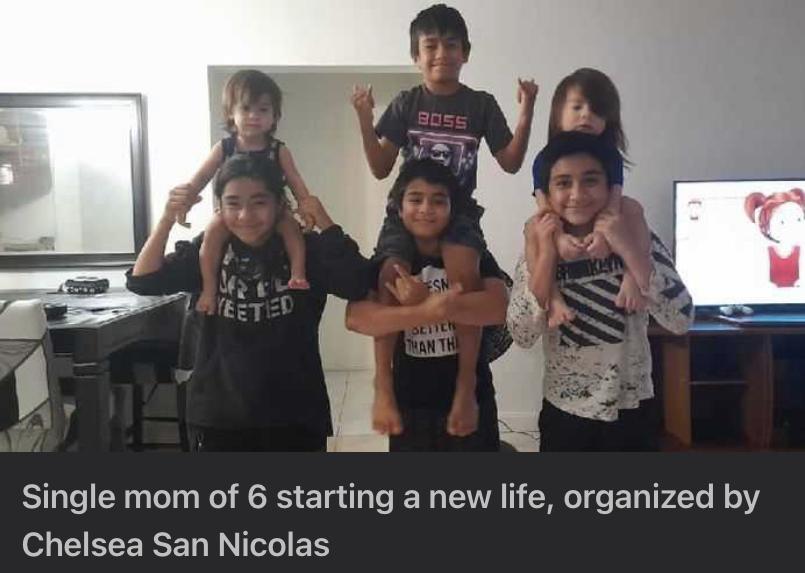 Kaelanie Cruz is a single mother with six children trying to seek a better life for herself and more importantly for her children.
After a death in the family and spousal abuse, she has been struggling to support her children, one of which is nonverbal because of his level three autism.
Ms. Cruz's sister has started a GoFundMe page for her sister in hopes of  raising funds as they set out on a new chapter in their life.
A personal message from Ms. Cruz's sister Chelsea San Nicolas is provided below:
Hafa Adai,
My name is Chelsea and I started this go fund me in hopes of raising funds for my sister Kaelanie and her six children. They are moving from Guam to Arizona in June of 2023. The last few years have been extremely hard on my sister and her children and I want to do everything I can to help set them up for a brighter future.
My sister Kaelanie is an amazing person and a great mother who constantly puts her kids and everyone else before herself. However, over the last decade, they have endured things that no one should ever have to go through, including homelessness and abuse from a loved one.
In 2014, we lost one of our biggest supporters, our Dad, to suicide. Growing up, Kaelanie was daddy's little girl and losing him is a wound that has never fully healed for her, especially since he was a huge part of the support system she had remaining on the island now that majority of our family has relocated to the mainland. To say that Kaelanie has struggled emotionally ever since losing him is truly an understatement.
Then last October, my sister's ex boyfriend assaulted her in front of her children. This abuse had been ongoing for years, but as this man was her high school sweetheart and the father of her six children she stayed in the hopes that things would someday change. Ultimately, she had to admit that his severe drug addiction had gotten too bad and the mental, physical, and emotional abuse he submitted her to daily had created too hostile of a home environment for her children.
Kaelanie hopes to leave that toxicity behind and start fresh in Arizona where her children will have access to endless opportunities, most especially her youngest son, Liam. He is Level 3 on the autism spectrum, nonverbal and ADHD. There are many challenges ahead of him, but she feels that with the kind of resources available in the mainland his quality of life will become tremendously better.
My sister and her family will not have much but some clothes and small personal belongings when they arrive in Arizona, so it is my hope that with your help we can alleviate some of the stress and costs of her upcoming relocation. I thank you for taking the time to read this and hope you know that our family is eternally grateful for any and all donations.❤️
Please help Kaelanie by clicking on the link
here.
God bless you and thank you for any help you can offer.