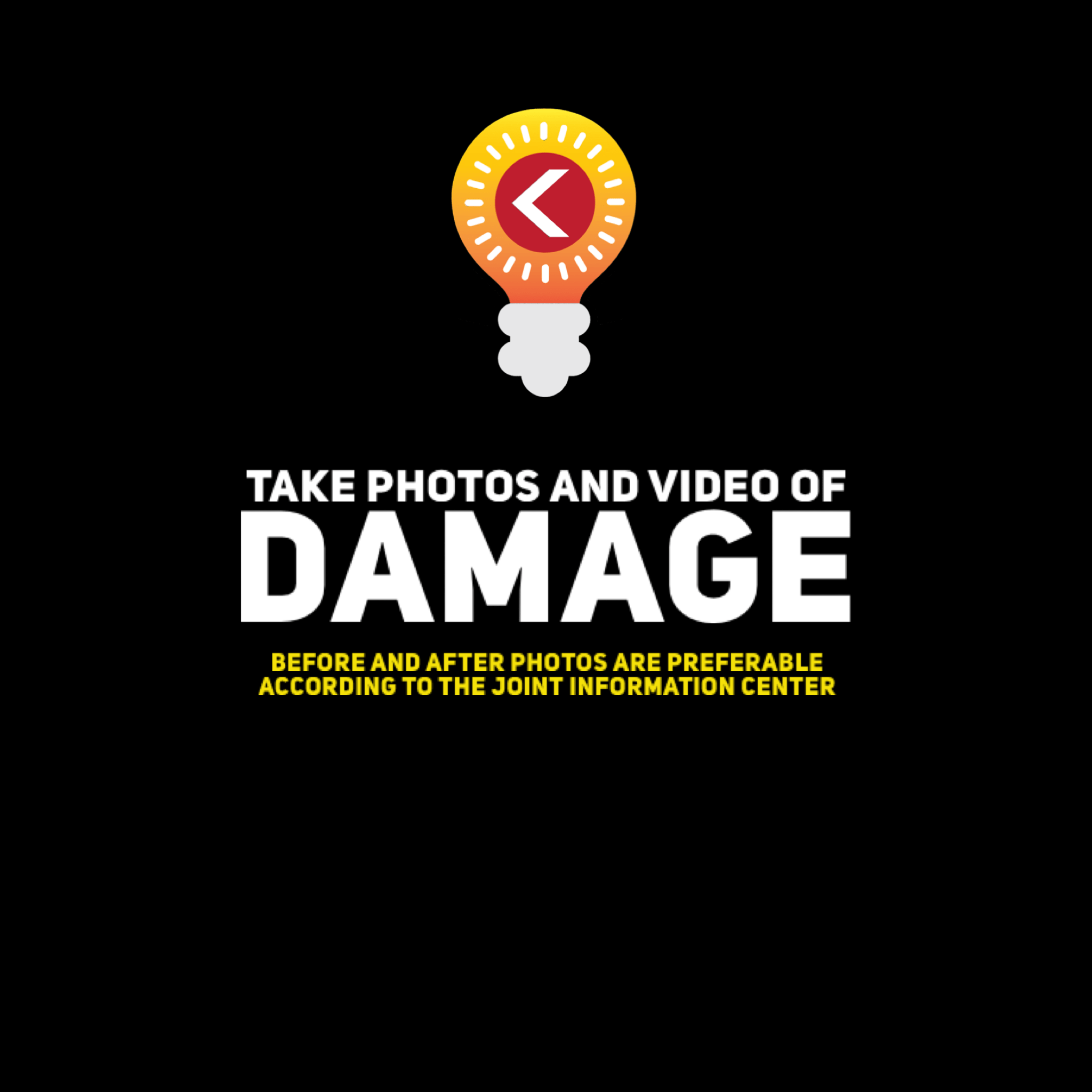 It is important to take photos and even video of damage to your home and personal property, Guam Joint Information Center public affairs officer Jenna Gaminde Blas said. Just in case.
"It's always important to document for insurance purposes, or in the event there's availability of assistance," Ms. Blas said. Photos of your home and property prior to damage, then photos afterward would be preferable.
The 'availability of assistance' Ms. Blas refers to is known as the Federal Emergency Management Agency's (FEMA) Individual Assistance program.
"There's been no formal allocation of individual assistance, yet," she said.
"FEMA's Individuals and Households Program (IHP) provides financial and direct services to eligible individuals and households affected by a disaster, who have uninsured or underinsured necessary expenses and serious needs," according to FEMA's website. "IHP assistance is not a substitute for insurance and cannot compensate for all losses caused by a disaster. The assistance is intended to meet your basic needs and supplement disaster recovery efforts."
According to FEMA, IHP Assistance may include:
[NOTE: As of publication, this allocation has not yet been made to Guam, if it will be made at all. We provide this information to underscore the importance of taking photos and video of damage, in case this program will apply on Guam]
"FEMA aids individuals and families who have disaster caused damages to their homes as a result of a presidentially declared disaster. We can help with other assistance needs, such as disaster-caused childcare needs, disaster medical expenses or necessary clean-up items.
"FEMA does not provide assistance for small businesses impacted by a disaster. Our partner, the Small Business Administration (SBA), offers low interest loans for business damage. Also, we do not offer housing assistance for secondary homes, only for your primary residence." – FEMA website
While an allocation for the IHP on Guam has yet to be made (if one is to be made for the island), Gov. Lou Leon Guerrero already has applied for, and President Joe Biden already has declared a federal emergency over Guam.
"President Biden has granted an emergency declaration for Guam ahead of Typhoon Mawar," governor's director of communications Krystal Paco-San Agustin said. "This declaration authorizes the Federal Emergency Management Agency (FEMA) to supplement territorial and local response efforts to help save lives, protect property and public safety.
"FEMA has more than 50 staff in Guam with dozens more federal partners on the ground to support incident management, communications, debris removal, engineering, health and military support if needed. If the immediate needs of survivors supersede local and territorial resources, FEMA can provide commodities like meals, water, blankets, cots, tents, tarps, baby supplies and more. FEMA can also mission assign other federal agencies to perform or contract work, if needed."