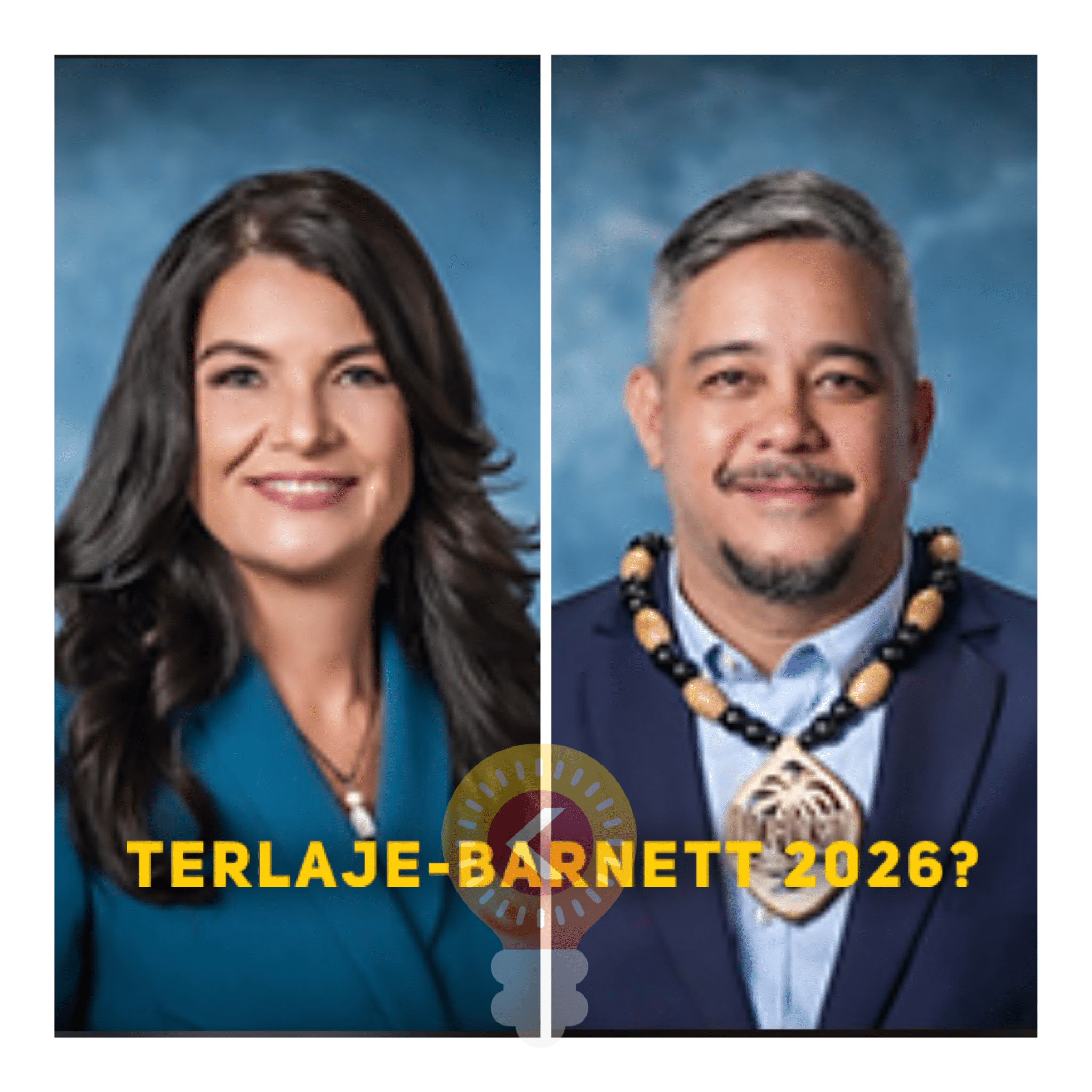 Sen. Chris Barnett this morning let out a hint of consideration he and Speaker Therese Terlaje are eyeing a team run for Adelup in 2026.
Pressed by Ray Gibson on The Ray Gibson Show whether he and the speaker are considering such a candidacy, and which of them would run for governor, the popular senator said, "If it were ever to happen, it would be Terlaje-Barnett."
The democrat senators, along with fellow democrat Sen. Sabina Perez and the six republican senators have been vocal critics of the current administration. Lt. Gov. Joshua Tenorio is rumored to be mounting a run for his boss's job, as Gov. Lou Leon Guerrero is term-limited.
"The people of Guam have always been very supportive and I can never thank them enough for that," Mr. Barnett told Kandit. "There is so much work to do, and that is where my focus is. I've never been one to look past what's in front of me now, and there are a lot of issues that demand attention today. Having our people's support and seeing the kind of leadership Speaker Terlaje provides for them makes finding the courage to fight for Guam easy."
Though they belong to the same party, the division between the coalition democrats and the administration democrats could not be clearer. Even before this current legislature was inaugurated, Adelup had been waging a war against Speaker Terlaje – the top vote-getter in the last two general elections – to topple her leadership of the 37th Guam Legislature.
Since then, the coalition and Adelup have been at odds on every major issue of public policy and politics.