Documents coming out of the Commonwealth government indicate rapid and major moves to stabilize leadership at Commonwealth Utilities Commission, and the Department of Commerce.
In a letter to all CUC employees Thursday, board chairwoman Janice Tenorio has announced the designation of CUC chief of administration Bettina G. Terlaje as the new acting executive director of the agency. This follows the sudden departure of Chretien Voerg, who held the position for two days after Ms. Tenorio fired Dallas Peavey, Jr.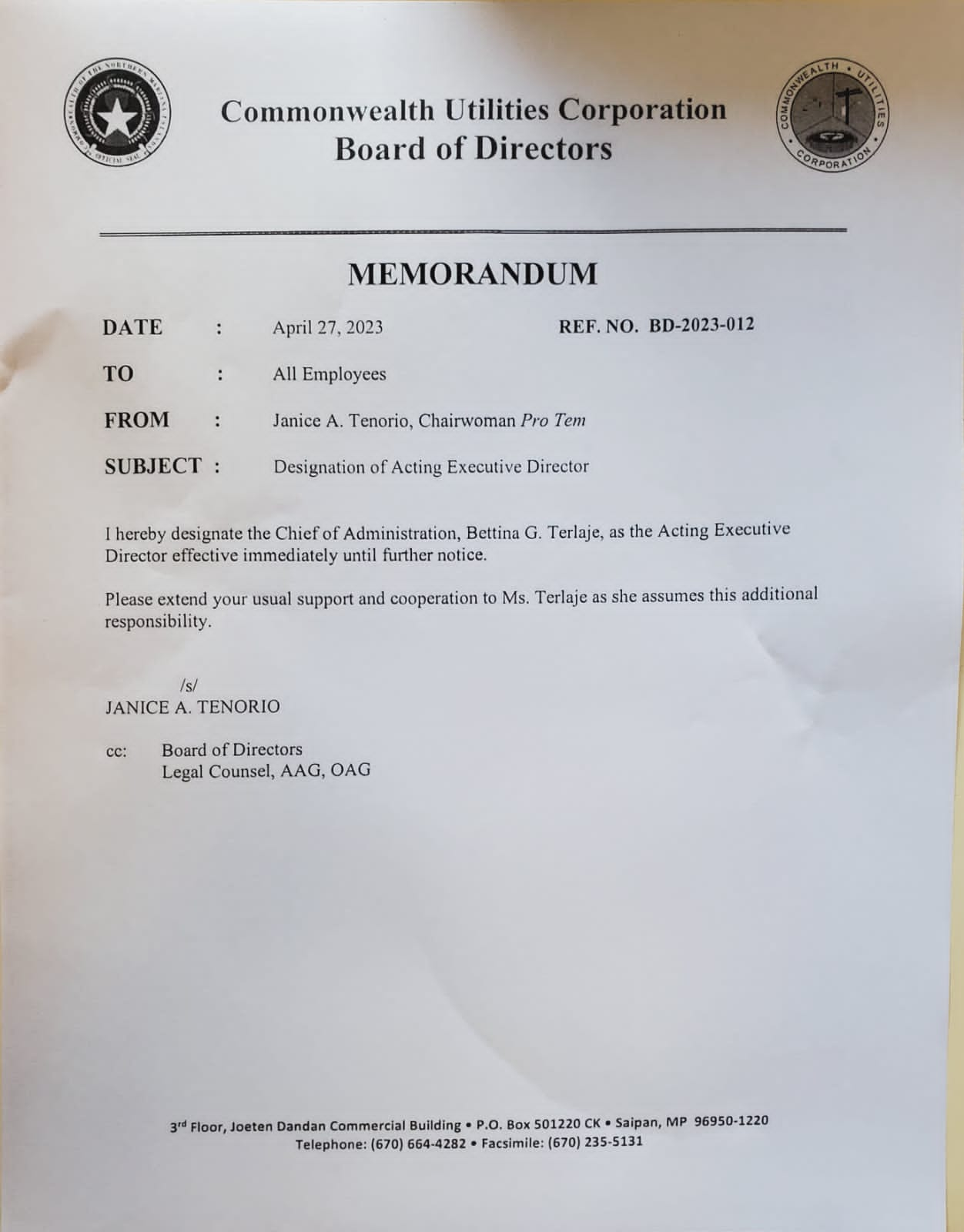 Mr. Peavey was hired by the board in February following the expiration of Gary Camacho's tenure. The embattled Peavey created a controversy, when he issued disconnection notices to the Commonwealth Healthcare Corporation, and the Department of Public Works. The controversy led to the discovery of his criminal record and controversies surrounding his performance and alleged misconduct in several other state and foreign utilities agencies he's worked at since 2007. The most recent scandal involved his 2022 firing from a Florida water utility company and the release of an audit alleging he misspent about $1.2 million in funds.
On Wednesday, Gov. Arnold Palacios sent Senate President Edith Deleon Guerrero a letter informing her of his withdrawal of his nomination of Joseph S. Rios, Jr. as secretary of commerce, without giving a reason for the withdrawal.
"I will resubmit his re-appointment at a later date," Mr. Palacios wrote to Ms. Deleon Guerrero.